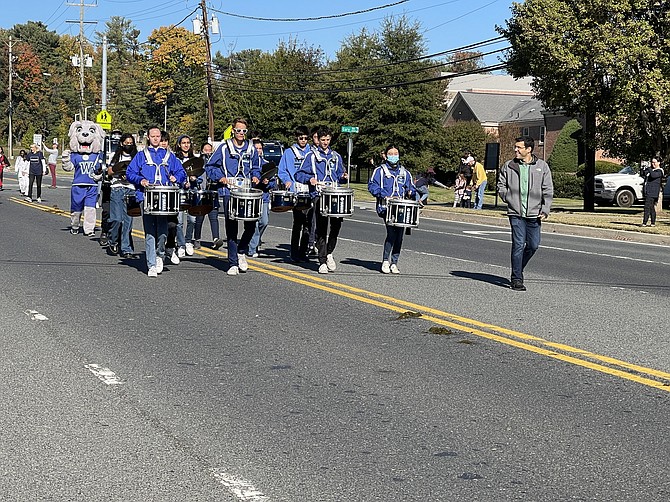 It was a spectacular day for Potomac Day, on Saturday, Oct. 22. Potomac Day was packed. The business fair was packed. The parade went on for a long time. The children got on rides and bounces houses, and patted the lovely creatures from Squeals on Wheels. 
The Potomac Day parade was led by mounted Park Police and a horse-drawn carriage for the Potomac Hiking and Bridle Trails Association. 
In addition to horses, which are a defining characteristic of the Potomac Day Parade, the Drum Line from Churchill High School and the American Originals Fife and Drum Corp. provided the beat. Adorable cub scouts, girl scouts and karate kids brightened up the route. 
With a major Maryland Election Day on the immediate horizon, the parade was populated by politicians. Many of the current elected officials and challengers were in attendance, shaking hands and waving at friends in the crowd. 
Fire equipment from Cabin John Park Volunteer Fire Department kept everyone safe. And Potomac Pizza's truck reminded us that we would not go hungry.
Photos by Mary Kimm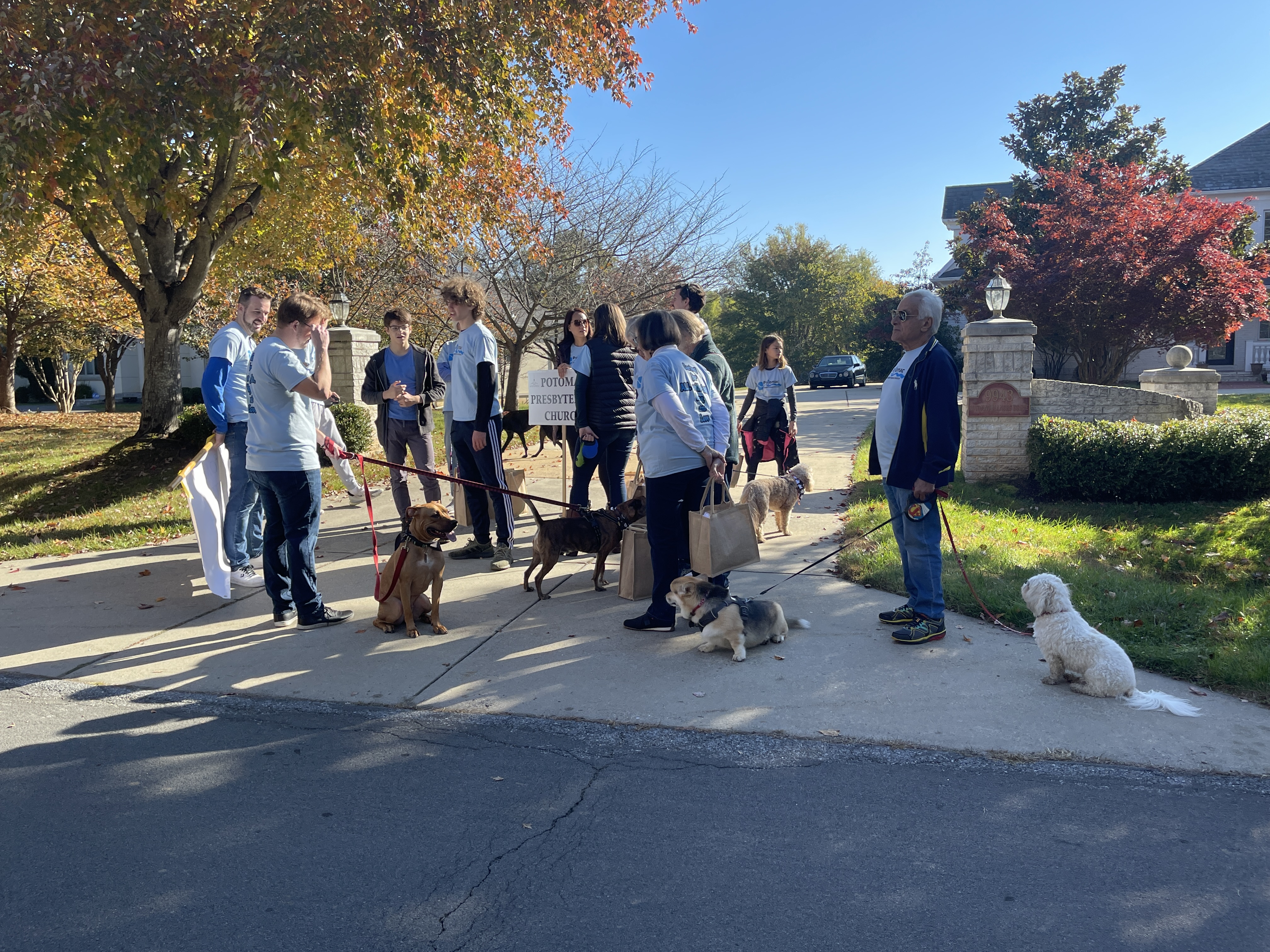 Potomac Presbyterian Church was represented by cheerful people and cheerful dogs.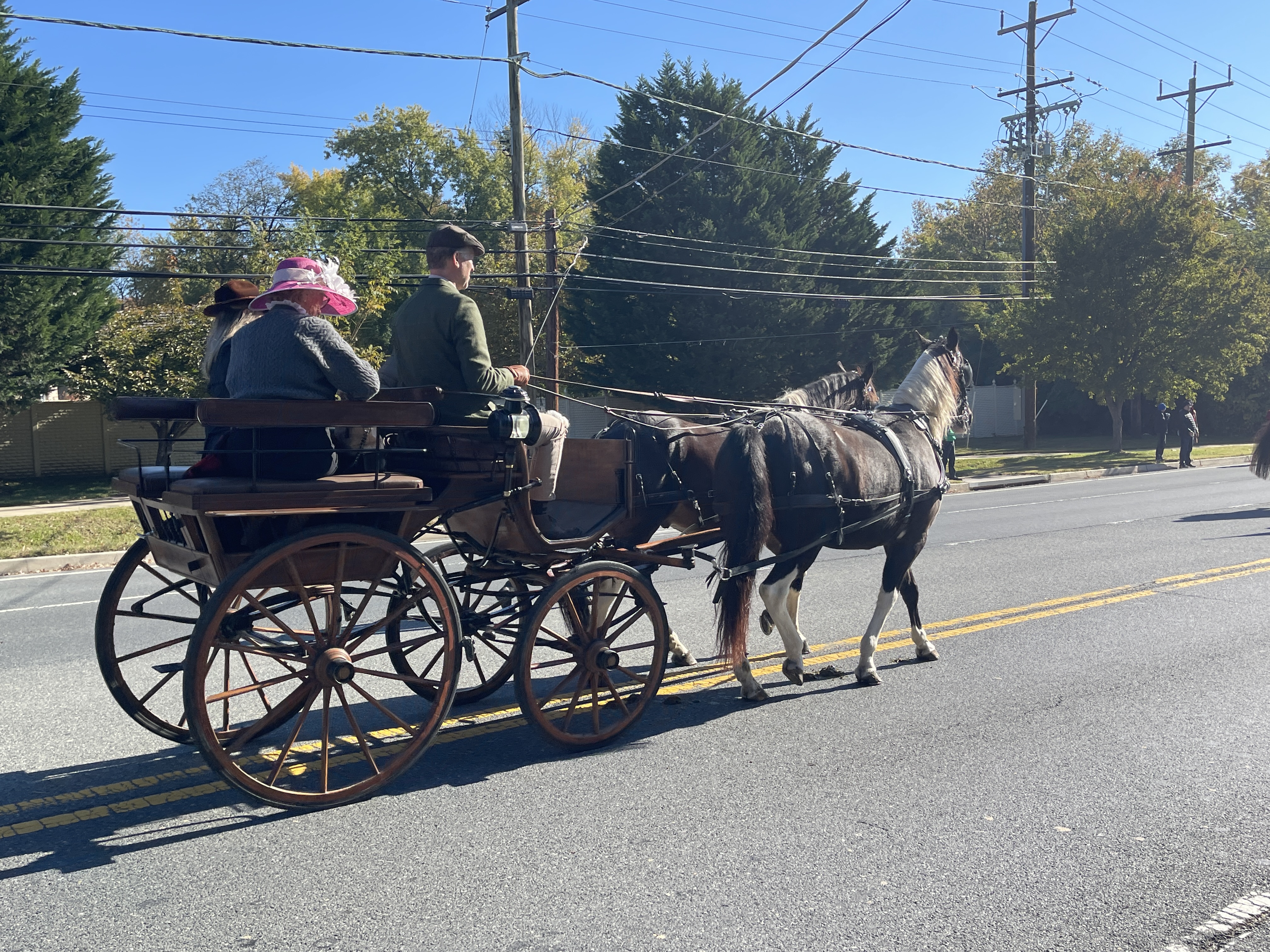 Horse drawn carriage representing Potomac Hiking and Bridle Trails Association.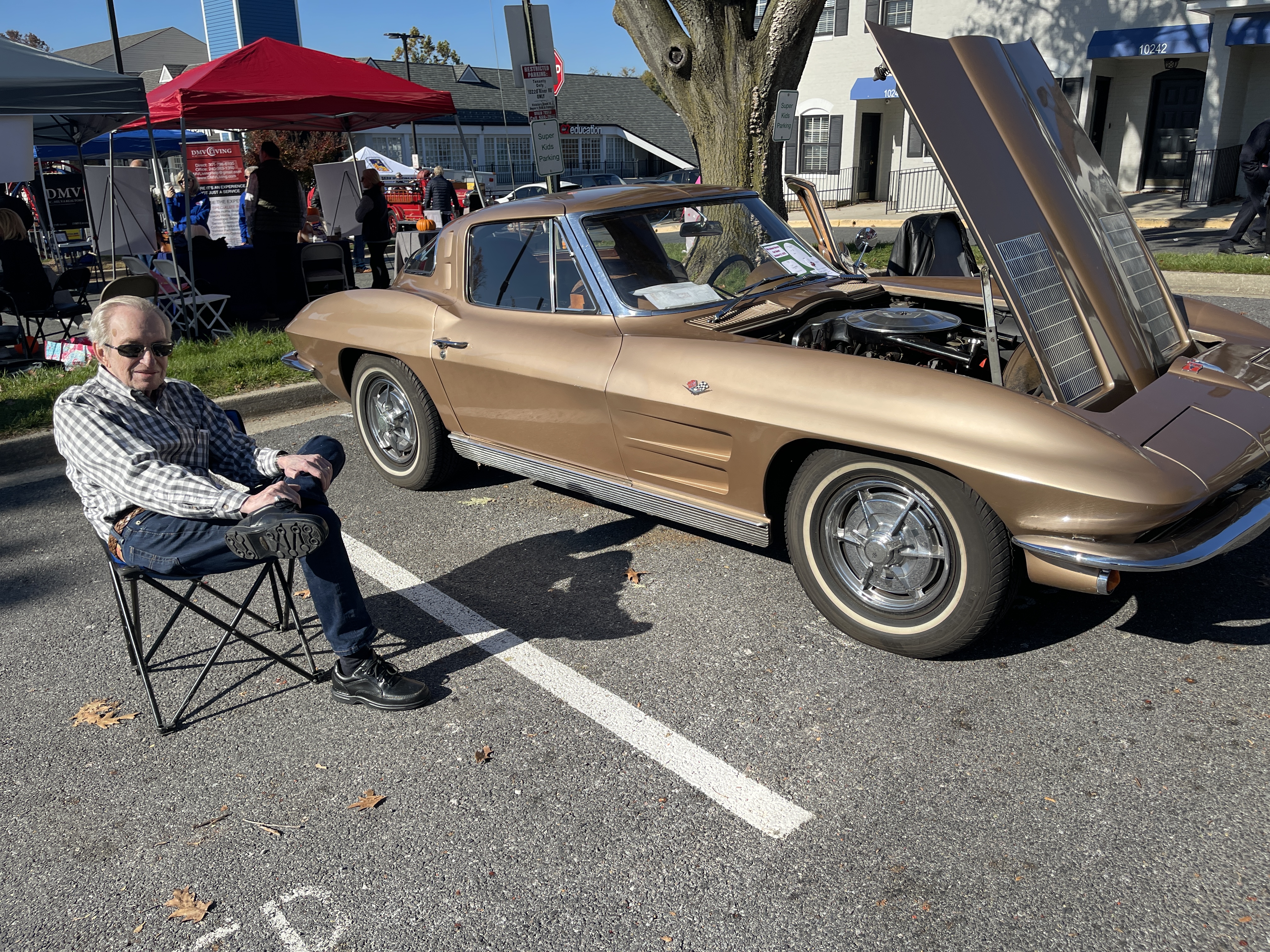 Steve Landsman and the 1963 Corvette purchased by his father were among many highlights of the car show. The original sales paperwork for the Corvette was displayed too, $4079.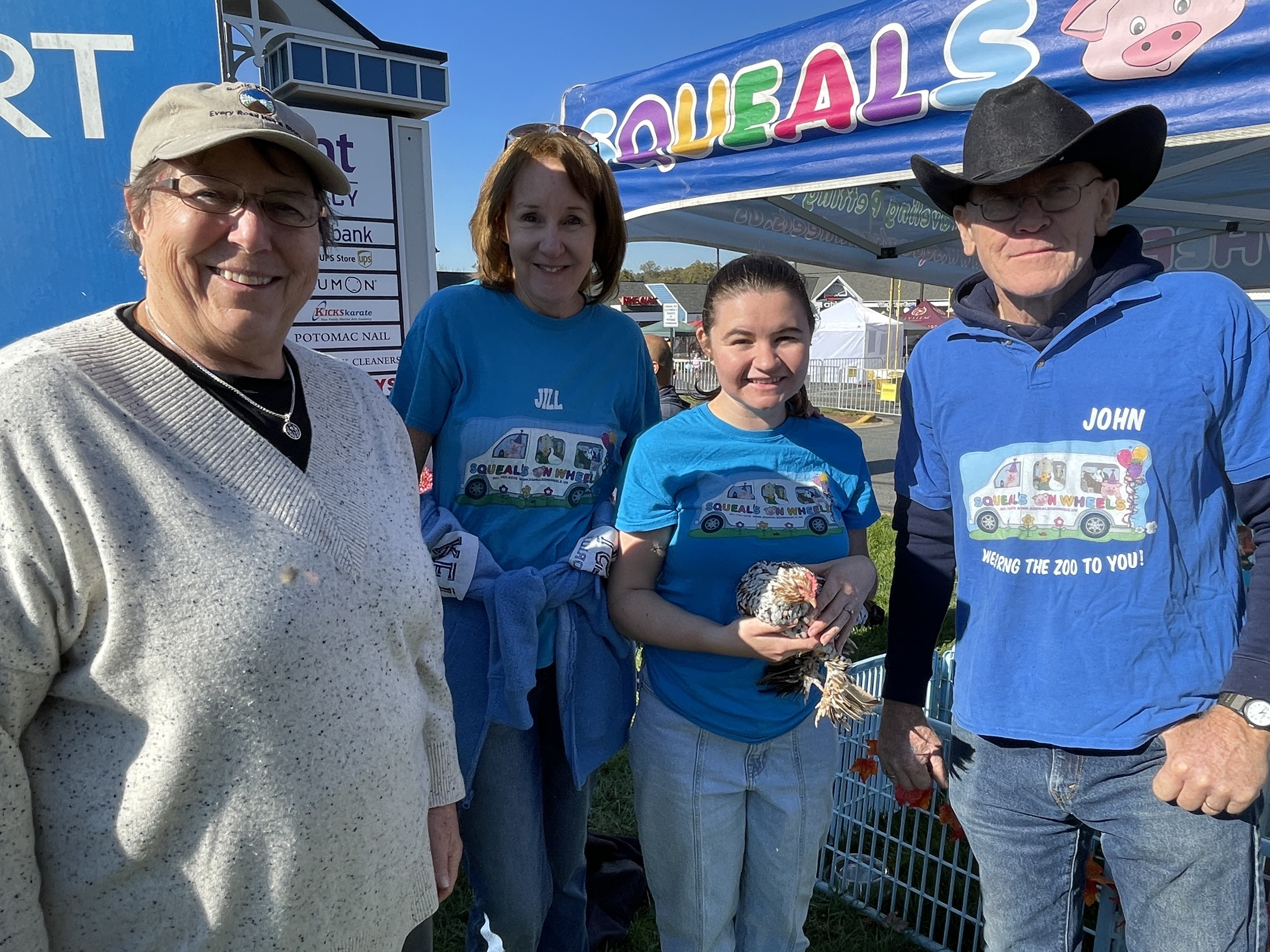 Barbara Hoover, Jill Phillips, chicken and alpaca wrangler and John Phillips. John and Jill own and operate Squeals on Wheels, a mobile petting zoo.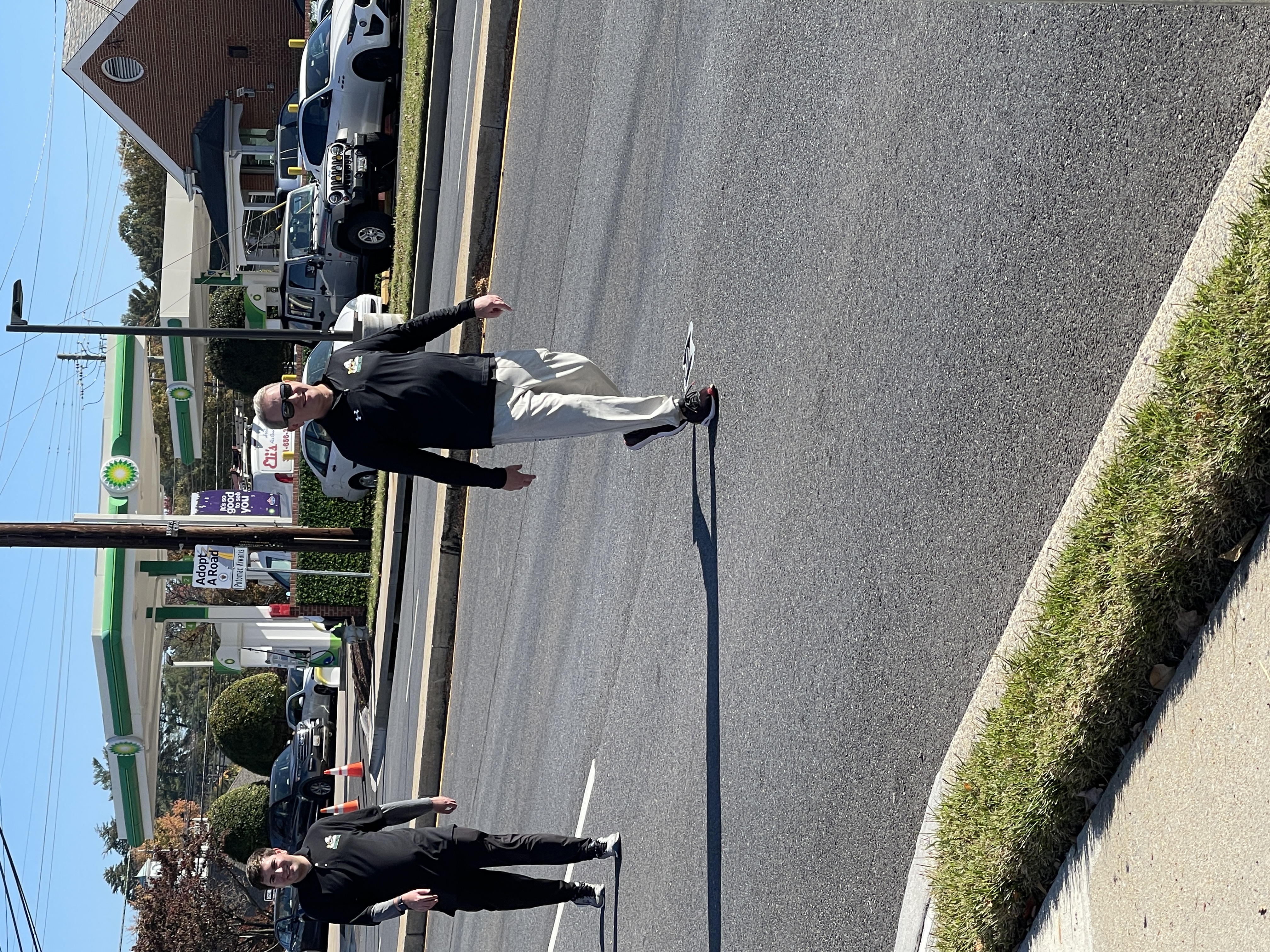 Adam Greenberg, president of Potomac Pizza Restaurant Group and of Potomac Chamber of Commerce. While Jennifer Mahteson makes Potomac Day happen, it's fair to say that it wouldn't happen without Adam.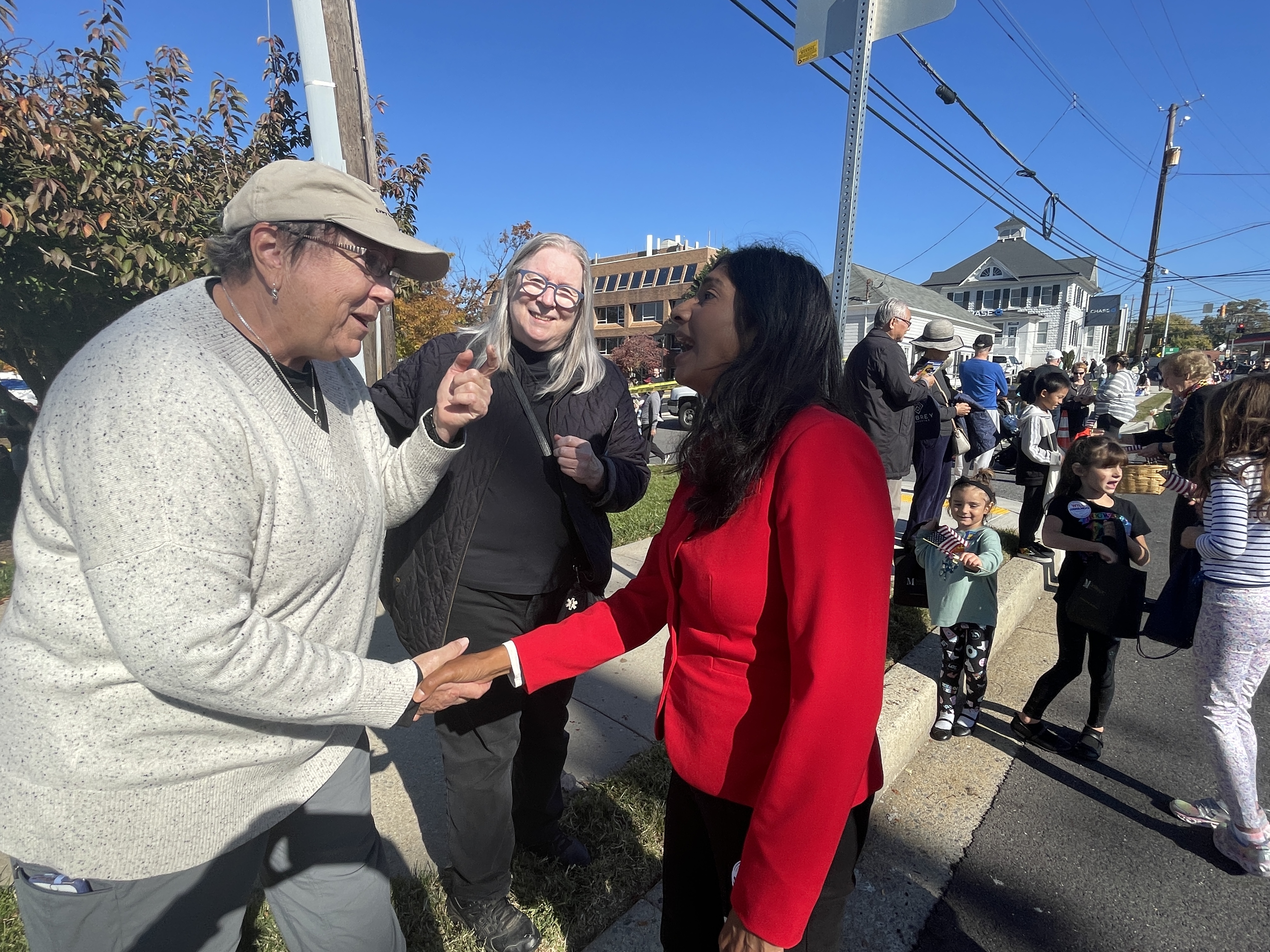 Barbara Hoover talks with Aruna Miller, Democratic candidate for Lieutenant Governor of Maryland and running mate of Wes Moore for Governor. Miller formerly represented District 16, and parts of Potomac, in the House of Delegates.