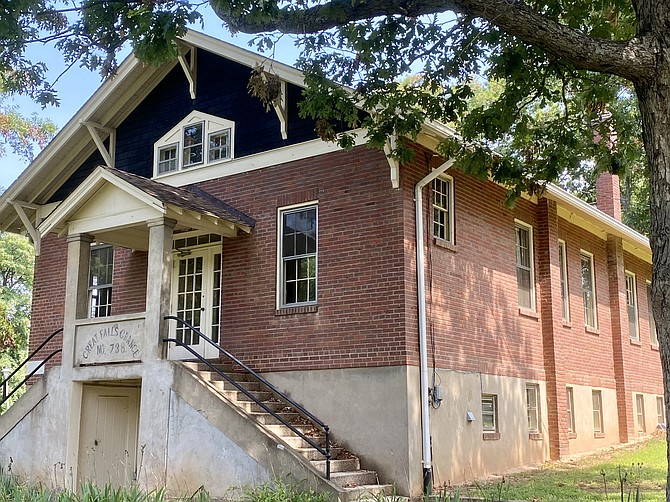 The Great Falls Grange Foundation is inviting everyone to its "Gathering at the Grange" on Friday, Sept. 9, from 5:30 to 7:30 p.m. Located at 9818 Georgetown Pike, come see the Historic Grange, Forestville School House, and the new landscaping. Meet the foundation's board members and learn about volunteer opportunities at the new venue in the heart of Great Falls. There will be complimentary food and drinks, with a cash bar available for beer and wine. Donations accepted. Visit www.gfgrange.org for more information.

All Events sponsored by The Art of Great Falls
WEDNESDAY SEPT. 7 THRU SUNDAY SEPT. 11
8th Annual Paint Great Falls Plein Air Competition. Artists will be out from 10 a.m. until dark to paint "en plein air" (outside) anywhere in Great Falls, with the community welcomes to watch. Visit https://greatfallsart.org/paint-great-falls/ to learn where the artists are painting.

FRIDAY/SEPT. 9
Quick Paint competition from 5:30-7:30 p.m. at Great Falls Village Green.
Watch the artists paint under the pressure of time and change of light, with one artist awarded the People's Choice.

FRIDAY/SEPT. 9
First Fridays Monthly, Friday Art Walk from 6- 8 p.m. Free and open to the public at The Artists' Atelier, 756 Walker Road, Great Falls, see the latest artwork by 14 artists, paintings, mixed media, fiber art, jewelry, and photography.

SUNDAY/ SEPT. 11
Join the Arts of Great Falls for the Awards Ceremony & Collectors Reception 6:30-8 p.m. with all paintings available for sale. Art School at 756 Walker Road, Great Falls.