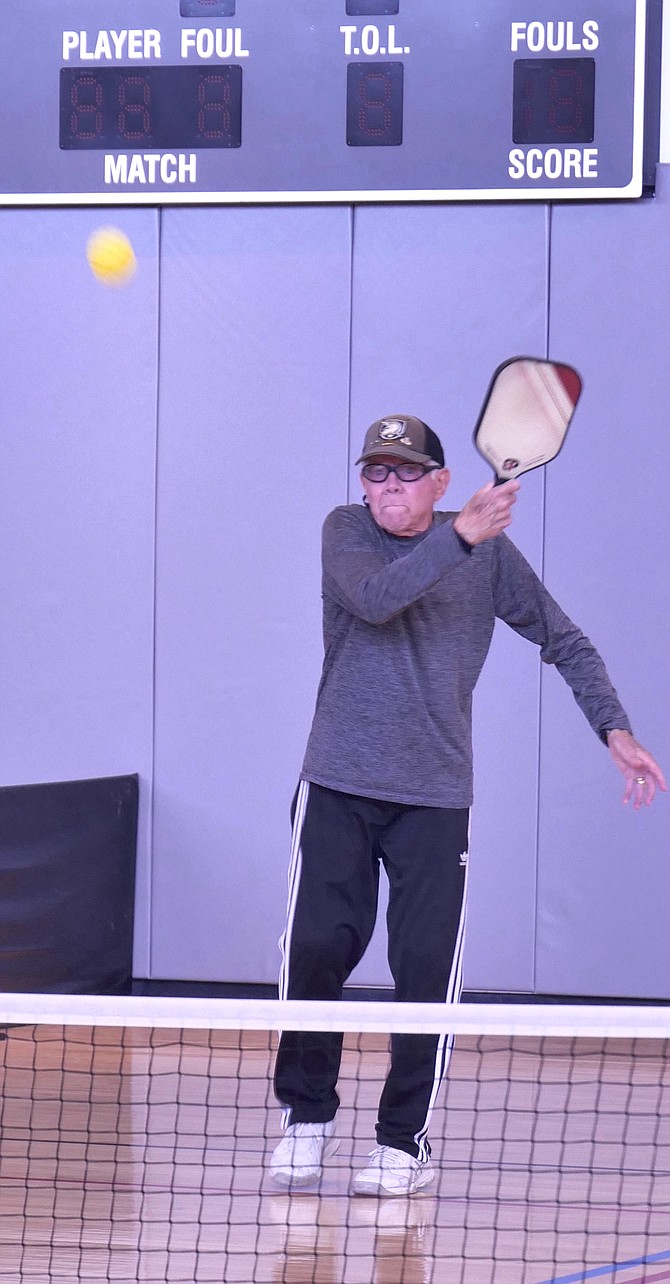 Charles Toftoy is playing Dan Krause in the over 85-year-old category in Northern Virginia Senior Olympics men's singles pickleball. It is 86 degrees outside and those courts are full but "they gave us the choice to play in the inside air conditioning because we're so old," he smiles. "I'm 87-1/2. Can you believe it?" 
Toftoy says this could be his last year competing in NVSO. He has been competing for over 30 years and remembers at one time competing in 31 events the same year.
Northern Virginia Senior Olympics celebrates its 40th year with 831 participants across 74 individual events. Events are winding up on Sept. 24 with badminton at Northern Virginia Badminton Club and weight lifting at Crossfit in Lorton.  As usual the opening ceremony was held at Thomas Jefferson Community Center followed by track events. 
Sunday was cycling and diving followed by Wii bowling, both 8-ball and 9-ball bowling, bocce, horseshoes and a number of games for the mind such as scrabble, Mexican train dominoes, Mah Jongg, cribbage and jigsaw puzzles.