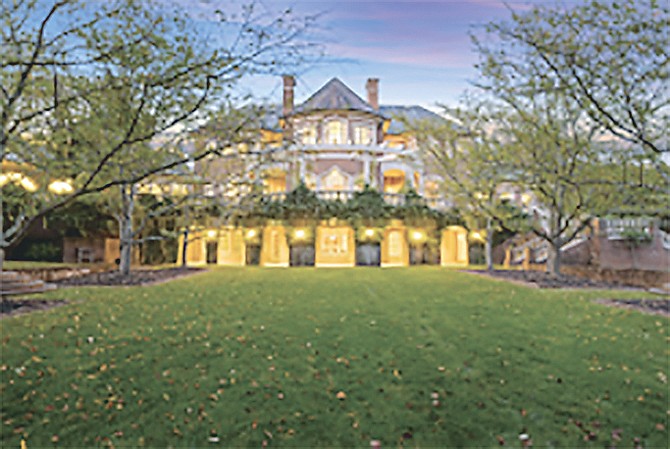 McLean Project for the Arts' signature spring event, Spring Benefit, will take place on Thursday, May 18, 2023 at Wildersmoor House in Great Falls. Co-chaired by Marsha Muawwad and Natalie von Seelen, Spring Benefit raises critical funds supporting MPA's mission of connecting art and community. 
"MPA's Spring Benefit kicks off the summer soirée season, celebrating a vital commitment to the arts and our community," said MPA co-chair Natalie von Seelen. "This year, we are particularly excited to offer guests the opportunity to support the arts in such a timelessly beautiful location." 
Wildersmoor House in Great Falls offers an enchanting experience, rivaling the great homes of the English countryside. The estate features over 17 acres of lush rolling hills, as well as a picturesque lake. 
Several pieces by the renowned McLean sculptor Emilie Benes Brzezinski will be featured onsite during the event. Spring Benefit 2023 will feature the music of The Bitter Dose Combo, DC's gypsy jazz and swing band, and Abbie Palmer, a multi-genre harpist. The event will also include fare from Windows Catering Company.  
McLean Project for the Arts MPA provides high-quality art exhibitions showcasing the work of established and emerging artists, educational programs, art classes, MPAartfest, summer art camps, and ArtReach, an award-winning program serving students in grades K-12, seniors, and individuals with special needs. 
Sponsorship opportunities are currently available online. Ticket sales open April 17, 2023. Visit mpaart.org for more information.