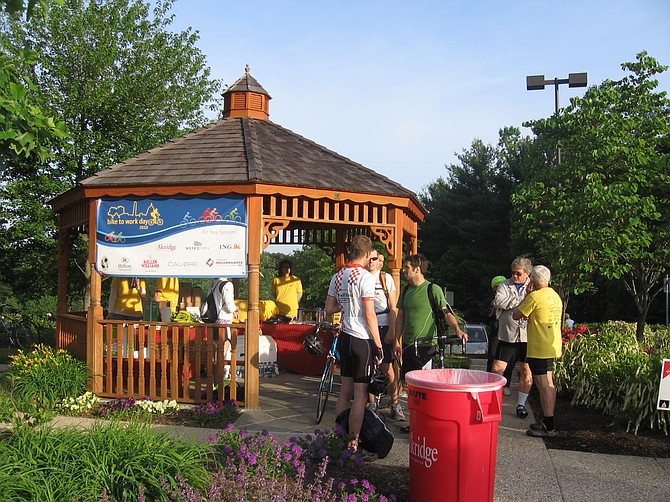 National Bike to Work Day will be held on Friday, May 19, and the Montgomery County Department of Transportation (MCDOT) will sponsor seven pit stops throughout the County as part of the Washington Region's participation in the event. Registration for the free event is now open. The first 15,000 bicyclists to register and participate will get a free t-shirt and will be automatically entered into a raffle for a chance to win a new bike.
Bike to Work Day is held annually across the nation on the third Friday of May to celebrate bicycling as a fun, healthy and climate friendly way to get to work.
MCDOT will sponsor seven pit stops with refreshments, music and local vendor displays at varying times throughout the morning of May 19. There will be free raffle prizes and a grand prize raffle of a new bike at each of the MCDOT-sponsored pit stops. Residents biking to work, as well as leisure riders, are encouraged to participate.
In addition to the seven pit stops sponsored by MCDOT, there will be six Bike to Work Day pit stops in the County operated by other organizations.
"Today, we offer more bike paths, dedicated lanes, as well as opportunities to transport a bike on RideOn, MetroBus and Metrorail, than ever before," said County Executive Marc Elrich. 
All participants should visit the Find Your Pit Stop Map to plan a route in advance.
MCDOT-sponsored pit stops will be at the following locations:
Other pitstops within Montgomery County will include:
Visit https://www.biketoworkmetrodc.org.  
All riders are encouraged to wear a helmet.