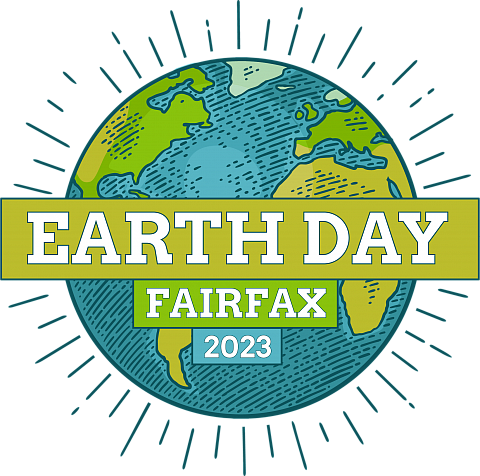 Celebrate spring, participate in fun activities and enjoy being outdoors during Fairfax County's Earth Day extravaganza. With the theme, "Healthy People – Healthy Planet," it's set for Saturday, April 22, from 10 a.m.-4 p.m., at Sully Historic Site, 3650 Historic Sully Way, in Chantilly, off Route 28, near the Air and Space Museum annex.
This family-friendly event will offer a full day packed with games, live entertainment, touch-a-truck vehicles, a petting zoo, food trucks and a beer garden. At the same time, people will learn what Fairfax County is doing to support environmental sustainability and what they can do to help.
Several special guests will be there, including WUSA-TV chief meteorologist Topper Shutt and National Wildlife Federation's Ranger Rick. Admission to Earth Day Fairfax is free, but parking costs $10/vehicle. Attendees may prepay online at https://www.fairfaxcounty.gov/parks/earth-day-festival to reserve their space.  
People of all ages will be able to meet farm animals from Frying Pan Farm Park, challenge themselves on an obstacle course, go for a hike on the new Wayside Walk trail, participate in a tree clinic, and even "ice skate" outside on a synthetic, ice-skating rink (skates are provided). In addition, attendees will have a chance to win prizes at participating vendors' tables. But that's not all.
Other hands-on activities include: Playing golf for prizes; playing in a gaga-ball pit; visiting a sensory-play area; making a pollinator garden; petting turtles and snakes; touring a creek at 10:30 a.m., noon, 1 p.m. and 3 p.m. to learn how streams are monitored and what people can do to help; taking photos with Ribbit the Frog; touring the Sully Historic House; fun fishing without water; taking a "Walk through Time" on the Cain's Branch Archaeological Trail, and learning how to draw animals from Ranger Rick.
Main Stage Schedule
10 a.m. - Welcoming remarks by Topper Shutt
10:15 a.m. - Performance by Billy B
11 a.m. - The Recycling Pirates
11:45 a.m. - Weather and Climate Impact - Topper Shutt
12:15 p.m. - Earth Day proclamation - Fairfax County Board of Supervisors 
1:15 p.m. - Recycling Relay and performance by Ted Garber
2 p.m. - Studio Bleu Vocal and Performing Arts Group
2:30 p.m. - Billy B
3:15 p.m. - Ted Garber
Earth Day Fairfax is also about teaching new skills and simple tricks people may do at home to make a huge impact on the world outside. Among the many things they can learn at this year's event are: Summer-camp and water-recreation options in the county, where children and adults can golf, how to grow bigger and better plants, identifying and eliminating invasive plants, how insects help the environment, the effect of erosion on archaeology, how to use a historic corn grinder, composting, and history through activities.
For more information, go to https://www.fairfaxcounty.gov/parks/earth-day-festival. Volunteers and exhibitors are also welcome to sign up there. Spearheaded by the Fairfax County Park Authority, this event in partnership with the Department of Public Works and Environmental Services, WUSA-TV 9 and the National Wildlife Federation.