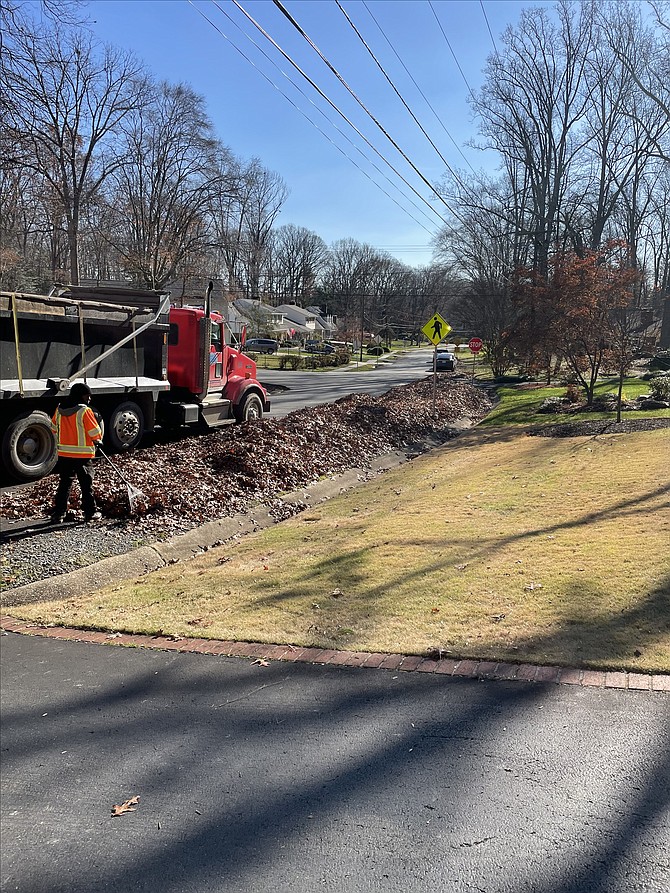 Fairfax County wants customer feedback on permanently ending its vacuum leaf service after the upcoming winter. A public input survey ends on Aug. 18, and the Board of Supervisors will decide this fall.
Fairfax County's Public Works and Environmental Services vacuums leaves for 25,000 customers. County trash collection is fee-based, but a property tax funds the vacuum leaf service. The 2023–2024 vacuum season will occur as scheduled since residents were billed in January 2023.
The 2022–2023 leaf collection season experienced delays, staffing shortages, increased leaf volume, and unfavorable weather. County staff recommends ending vacuum leaf service with the tax after the 2023–2024 season. The County's inability to provide reliable vacuum service and customers' safety concerns when leaves are at the curb or street for collection led to the recommendation to end the service.
Customers worry about blocked storm drains flooding, pedestrian-vehicle collisions when forced to walk around the leaves, fire hazards when vehicles park on leaves, falls from slippery leaves, and reduced street parking.
Due to additional contractors, County employee overtime, and temporary contractor support workers, vacuuming leaves costs the County more. It is expected to run a $900,000 deficit in 2023 and a $400,000 deficit in 2024. The service also violates the County's waste and greenhouse gas reduction policies.
A survey for customer feedback can be accessed at:  https://engage.fairfaxcounty.gov/leaf-collection. Input can also be left via voicemail at 703-890-5898, Project Code: 2159.