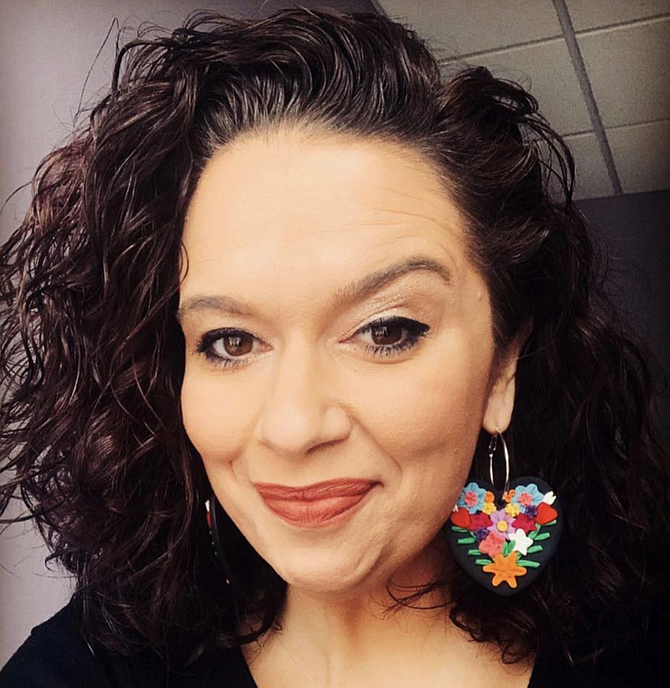 Time ran out Monday, July 31, for schools in Virginia and across the United States to access free portable certified, High-Efficiency Particulate Air (HEPA) air purifiers through a state-run, federally-funded grant program. 
The Centers for Disease Control and Prevention distributed $62 million to Virginia, part of billions across the country. The program, which started as a strategy to help prevent the spread of COVID-19 and other infections, was overseen by the Virginia Department of Health.
While COVID-19 emphasized the importance of improving school indoor air quality to help prevent disease and avoid disruptions to education, air filtration at optimized levels is a critical part of a multilayered strategy to enhance and protect educational opportunities through healthy environments. 
"Two separate programs" for air purifiers were available to schools, said Maria Reppas of the Virginia Health Department, adding the Virginia Department of Health offered the opportunity and the funds to Virginia schools to purchase the air filters. Many schools chose to participate, while others did not. Local school districts made the decision on how many air filters to get. Fairfax County Public Schools received "2,200 units, which is the amount they requested," Reppas said. 
FCPS reports online that 198 schools and centers serve a diverse population of more than 181,000 students in grades prekindergarten through 12. 
This number of air purifiers amounts to about 10 per school. Other school districts have taken a different approach. The Erie County Department of Health purchased 10,600 air filtration units last year for every k-12 public and charter classroom in Erie County, where there are about 130,000 students in the system.
Keri Rodrigues Langan is co-founder and president of the National Parents Union. She said on Friday, July 28, the Centers for Disease Control released updated guidelines around what air filtration is supposed to look like. Rodrigues Langan stressed that it is not just about COVID-19 anymore. The air quality is a concern, "terrible because of the wildfires."
The values of the Air Quality Index (AQI) correlate with levels of health concern. The EPA represents air quality with six colors, ranging from green, which indicates good air quality conditions, to yellow, orange (unhealthy for sensitive groups, including young children and older people), and red (unhealthy for all). Then as conditions worsen, purple, which is very unhealthy, and maroon for hazardous.
"At the end of June, I saw [parts of Fairfax County] were in the purple. This is something that is not going to go away; it is not a one-time thing. What is going to end up happening is that air quality is going to deteriorate," Rodrigues Langon asserted.
"When we were in COVID, people were trying to guess: should we close schools, should we open, what about [distancing], six feet, three feet, all of this stuff? School administrators are not doctors. They're not epidemiologists. And frankly, they're not indoor air quality experts," she said.
FCPS responded in an email on Monday, July 31, that it had "maximized the benefits of the HEPA air purifier program and procured as many air purifiers as our system was able to afford or practically accommodate in terms of space availability."
"While the individual air purifiers may be technically free of charge under this program, each unit carries with it operational costs (maintenance, running costs, space constraints) that can run into the millions," said Kathleen Miller, media outreach specialist at FCPS, in an email.
The United States Environmental Protection Agency (EPA) states in its Reference Guide for Indoor Air Quality in Schools, 2023, that "understanding the importance of good indoor air quality in schools is the backbone of developing an effective IAQ program. Good IAQ contributes to a favorable environment for students, the performance of teachers and staff, and a sense of comfort, health, and well-being. These elements combine to assist a school in its core mission — educating children."
According to the EPA's report, failure to prevent or respond to school IAQ problems can increase long- and short-term health problems, including coughing, headaches, and allergic reactions.
"Nearly 1 in 13 school-age children have asthma, the leading cause of school absenteeism due to chronic illness. There is substantial evidence that indoor environmental exposure to allergens, such as dust mites, pests, and molds, plays a role in triggering asthma symptoms. These allergens are common in schools. There is also evidence that exposure to diesel exhaust from school buses and other vehicles exacerbates asthma and allergies."
Some schools in Virginia may lag behind recommended ventilation or have low rates. While no federal, state, or local agency sets the rate for schools to target, Harvard University's School of Health targets at "least five total air changes per hour (ACH)." Their stated bare minimum is three to four total air changes per hour.
Among Harvard's strategies, if the classroom does not meet the target air changes is to "use MERV 13 filters (or greater) on recirculated air and add portable air cleaners with HEPA filters to the classroom.
The Connection contacted FCPS about their target airflow rates for maintaining healthy indoor air quality — the number of times the total air volume in a classroom or school space used by students or staff is replaced each hour and information about rates per school. This information was not available by the Connection's deadline.