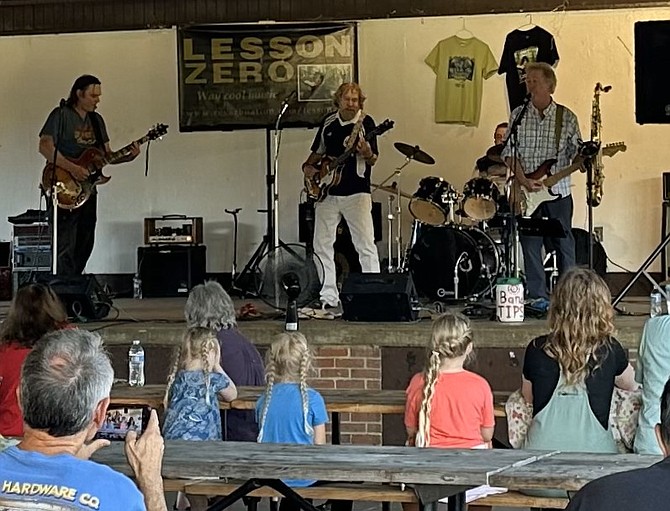 Lesson Zero, a musical group hailing from Northern Virginia, performed July 30 as part of a Family Music Night at the Fort Hunt Pavilion and the Fort Hunt Sunday Concert Series.
Playing original roots rock and classic covers, their music featured a touch of various musical genres ranging from indie, alternative, country, Cajun, blues, to roots rock. They can next be seen Aug. 19 at the Arlington County Fair.
The Fort Hunt Sunday Concert Series is a free series of performances at the Fort Hunt Park Main Pavilion that runs Sundays at 7 p.m. Next up is Capital Horns on Aug. 6. Founded in June 2017, the Capital Horns of Washington Conservatory of Music is a horn choir created in order to provide players of the instrument a supportive environment to gather, rehearse and perform.
The community concerts continue every Sunday through the end of August. All concerts are free and open to the public. No ticket or reservations are needed. For more information, visit www.nps.gov/gwmp/planyourvisit/forthuntconcerts.htm
-- Jeanne Theismann