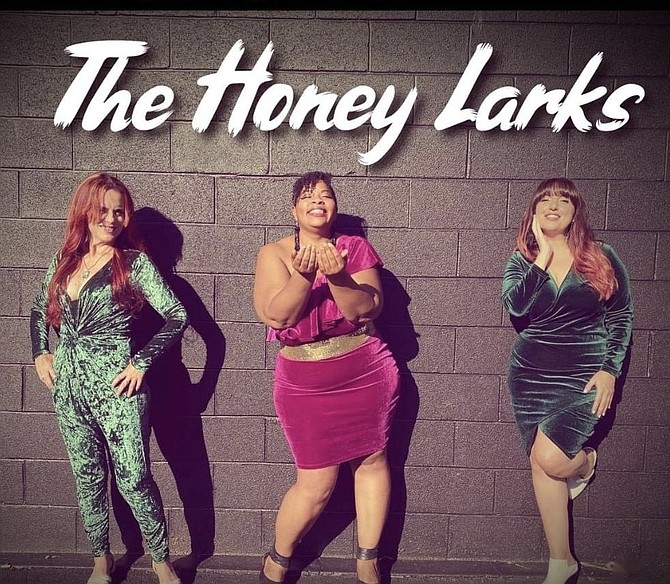 McLean Project for the Arts has released the lineup and programming for MPAartfest 2023, set for Oct. 1, 2023 in McLean Central Park. Presented by Mars and featuring everything from nu jazz/ progressive soul to a female blues supergroup and a 15-piece youth swing big band, the MPAartfest Music Stage schedule offers something for every age and musical interest. 
During MPAartfest, McLean Central Park is transformed into a lively landscape of mini art galleries showcasing and offering for sale the work of acclaimed artists from the Mid-Atlantic region and beyond. Along with the artists' tents and MPAartfest Music Stage presented by Mars, MPAartfest offers food from local restaurants; Café Beret, presented by The Mather; the New Dominion Women's Club Children's Art Walk; and a hands-on Children's Art Village to engage creative minds and captivate art-lovers of all ages
Curated by Ken Avis—radio host of Antidote (WERA 96.7 FM) and a performing musician with the award-winning band Veronneau — MPAartfest's musical lineup features artists fresh from the stages of venues such as the Kennedy Center, The Smithsonian Institution, Wolf Trap Farm Park, Blues Alley, and more.
Blues Alley Youth Orchestra will kick off the day at 10 am. This award-winning 15-piece youth swing big band, directed by renowned bassist Michael Bowie, performs musical selections by masterful jazz composers such as Duke Ellington, Dizzy Gillespie, Miles Davis, John Coltrane, and others. 
The quintessential nu jazz/progressive soul singer of her generation, Alison Crockett will take the stage at 11 am. Alison has a voice dripping soul, with generous helpings of jazz, gospel, and blues. Her 2023 album release has spent three months on the US Jazz Chart. 
Folk-blues singer-songwriter Bobby Thompson will kick off the 12 noon hour. Find out why Blues Blast Magazine said "Bobby Thompson's talent fills one's ears and heart with the vigor and camaraderie that only comes in the midst of an appreciative audience." Fresh from his summer Canadian tour and festival appearances Bobby brings his authentic blues and soul to the MPAartfest stage.
Blues, zydeco, funk, gospel and more are blended and distilled into the unique sounds of Little Red & The Renegades, performing on MPAartfest Music Stage at 1 pm. This is party music, best served with good friends, food, drink, and lots of dancing in McLean Central Park to the accordion and steel-pan driven sounds of Little Red & The Renegades!
The Honey Larks will take the stage at 2 pm. A female blues supergroup performing roots music with incredible vocal harmonies, the group is comprised of Carly Harvey (DC's queen of the blues), Jenny Langer (Blues Hall of Fame), and Holly Montgomery (Blue Elan Records). These three best friends came together for a one-off jam session that wound up evolving into a female blues sensation, with immediate fans requesting more performances.
Taisha Estrada will close out the MPAartfest Music Stage at 3 pm. Puerto Rican vocalist Taisha Estrada is rooted in the traditions of Latin music and jazz. Her innovative, contemporary, multi-genre sound engages audiences through compelling compositions and dynamic stage performance. Taisha was a finalist in the International Ella Fitzgerald Vocal Jazz Competition, and a featured Strathmore Artist-In-Residence performer. Her musical projects have been featured in the Washington Post and NPR's Tiny Desk Concerts.
MPAartfest will take place on October 1, 2023 from 10 am to 4 pm in McLean Central Park. A one-day juried fine art show and sale, MPAartfest features the work of visual artists showcasing a variety of media and styles. Children's Art Village is sponsored by BOWA, Deirdre Maull Orthodontics, McLean Community Foundation, and TTR Sotheby's International Realty. 
MPAartfest 2023 is presented by the McLean Project for the Arts, with the help of lead community sponsor, McLean Community Center, and through partnership with Fairfax County Park Authority. 
MPAartfest admission is FREE, and all are welcome and encouraged to join. Parking will be available at the McLean Community Center, at 1234 Ingleside Avenue. For more information visit www.mpaart.org/ or call 703-790-1953.