There is no shortage of advice for young couples walking down the aisle today. But in the honeymoon stages of a marriage, any advice for a long and enduring relationship is seldom taken with any urgency. Yet as the divorce rate for couples over 50 continues to rise, there are many who make that vow "till death do us part" look effortless.
Some local couples who have made their unions last for decades share their secrets, from small gestures that keep the romance alive to tips on overcoming the challenges most couples face. These are the keys to marital success from those who have endured for more than half a century.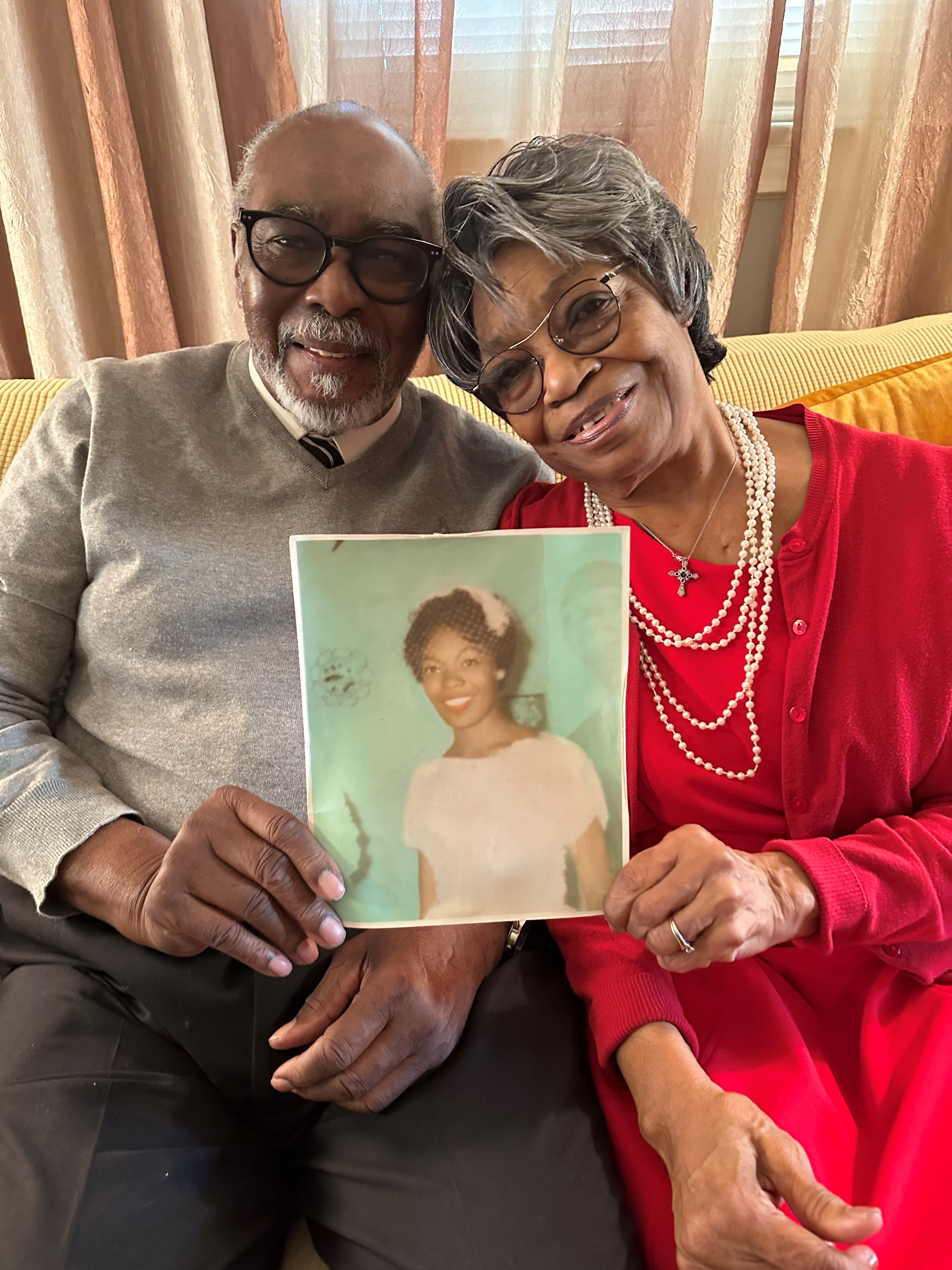 Pastor Louis Daniel Elliott and Inez Elliott (holding her wedding portrait) – married 62 years
Inez: "We have been married almost 63 years and for me it's been wonderful. I am blessed and just so thankful that the Lord actually brought us together. We were young and living behind each other when we met. My advice to young couples is to always speak good of each other. Wake up in the morning with a smile, say loving things to each other and treat your husband the way you want your husband to treat you."
Louis: "It is nothing but the goodness of the Lord that brought us together. I thank the Lord for my wife. She's been a beautiful, beautiful wife to me. She was my senior prom date in 1957 at Parker-Gray High School and we married in 1960. My advice to young married couples is to always put the Lord first and let Him work it out for you."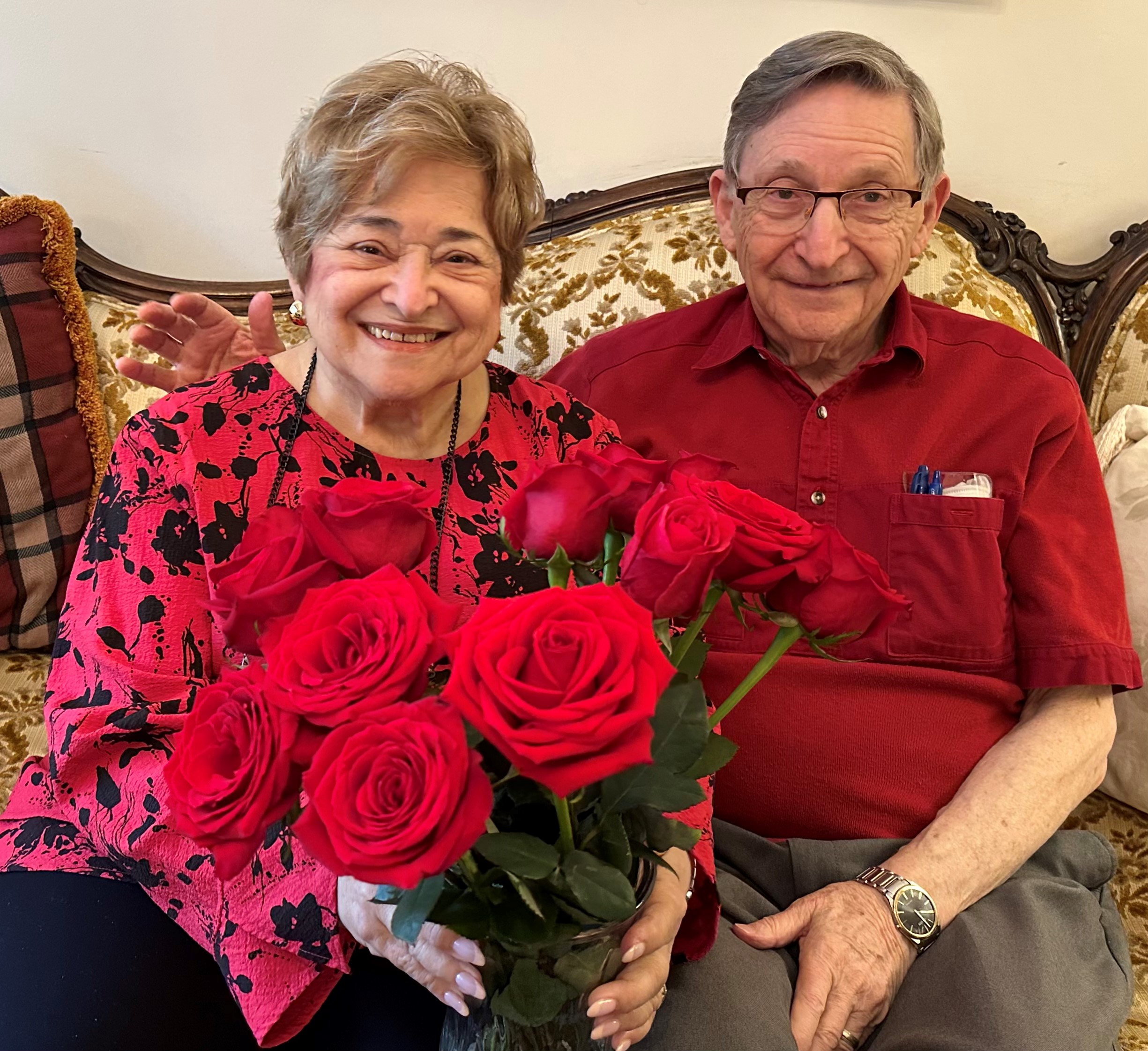 Rhoda and Jack Berson – married 62 years
Rhoda: "I was 16 and Jack was 17 when we met. We both went to a frat party that neither of us wanted to go to. It was a terrible night but we went to please our friends and we just started talking. We were so young. I was pinned at the age of 17 and engaged at 18. We got married in Brooklyn, N.Y., when I turned 20 and Jack was 21 and have been happily together ever since."
Jack: "There really isn't a secret to a lasting marriage. Listen to one another, communicate, and try not to go to bed angry. I can't think of anything else. I just love her. It's as simple as that."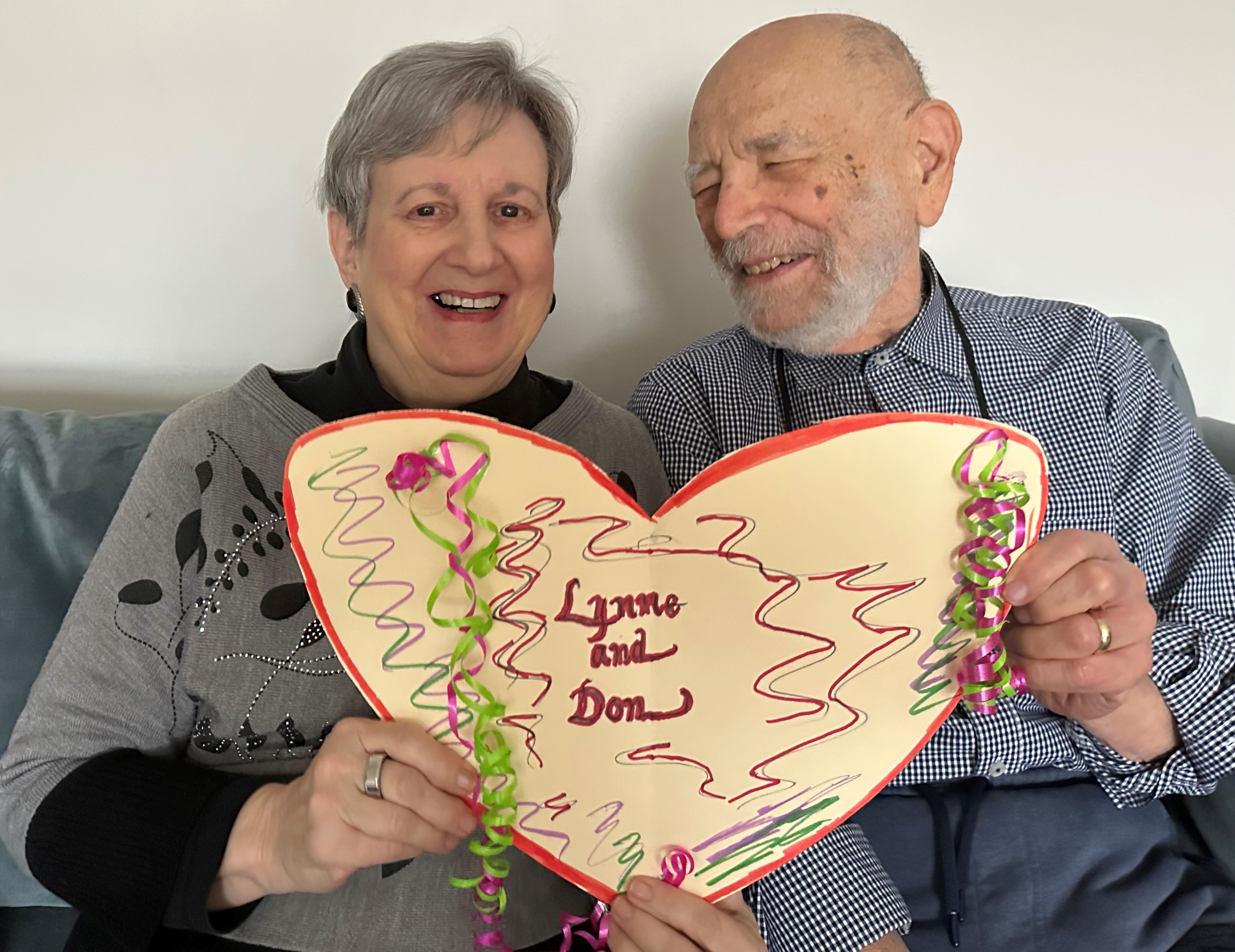 Lynne and Don Sandler – married 62 years
Lynne: "We met at our office. We didn't really know each other but my boss told me that I should go out with Don Sandler and she told him that he should go out with me. His office was opposite mine and when I needed to pick up some papers, I went in and we talked. Two days later he called me and asked me to go with him to the ballet at Carter Barron amphitheater and the rest is history. I think one of our secrets is every morning and every evening we say to each other 'I love you.' It's important to try to never go to bed angry. I would say 99 percent of the time that worked for us. We've been walking together for years and we always hold hands. People see and stop us to say we are very lucky. And that's what we think -- we're lucky to have each other."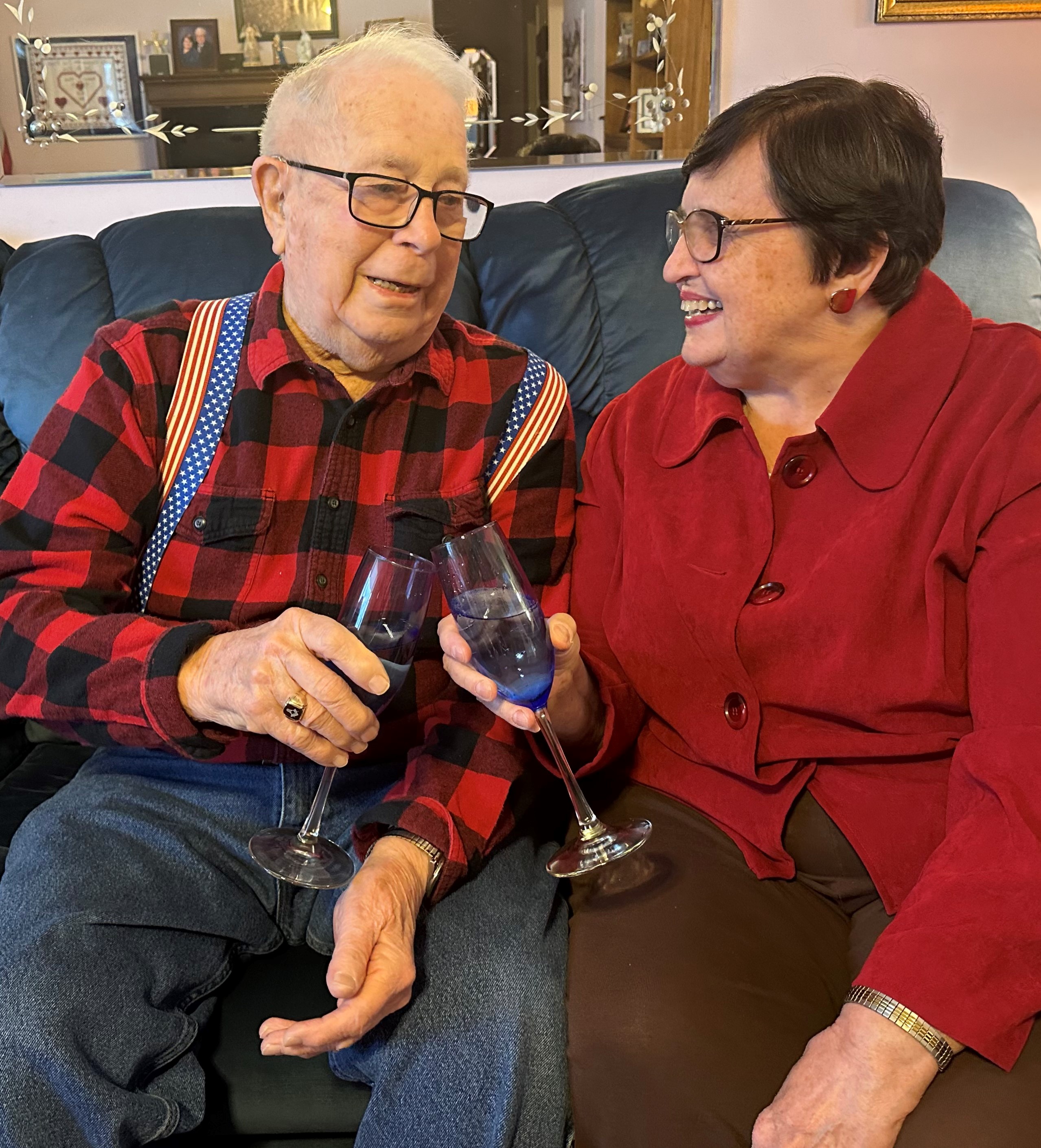 Dick and Maria Evans – married 54 years
Dick: "I was serving as an operations supervisor in the Air Force and Maria was a secretary in a building next to mine. Something on her desk had been knocked into the trash that she needed to get back. When I heard that Maria and the cleaning lady were going to try to get it from the dumpster, I offered to help knowing neither of those two ladies would be able to get in that dumpster. I was able to get what she lost and that was what started it for us. Several things come to my mind about the secret to making a relationship work. For us we always had a very open conversation about how we're going to use our funds. We always worked together and made a plan. Oh, and it helps to know when to duck."
Maria: "It's important in a marriage to keep talking. Always talk, no matter what. When you stop talking and communicating then that's the beginning of the end."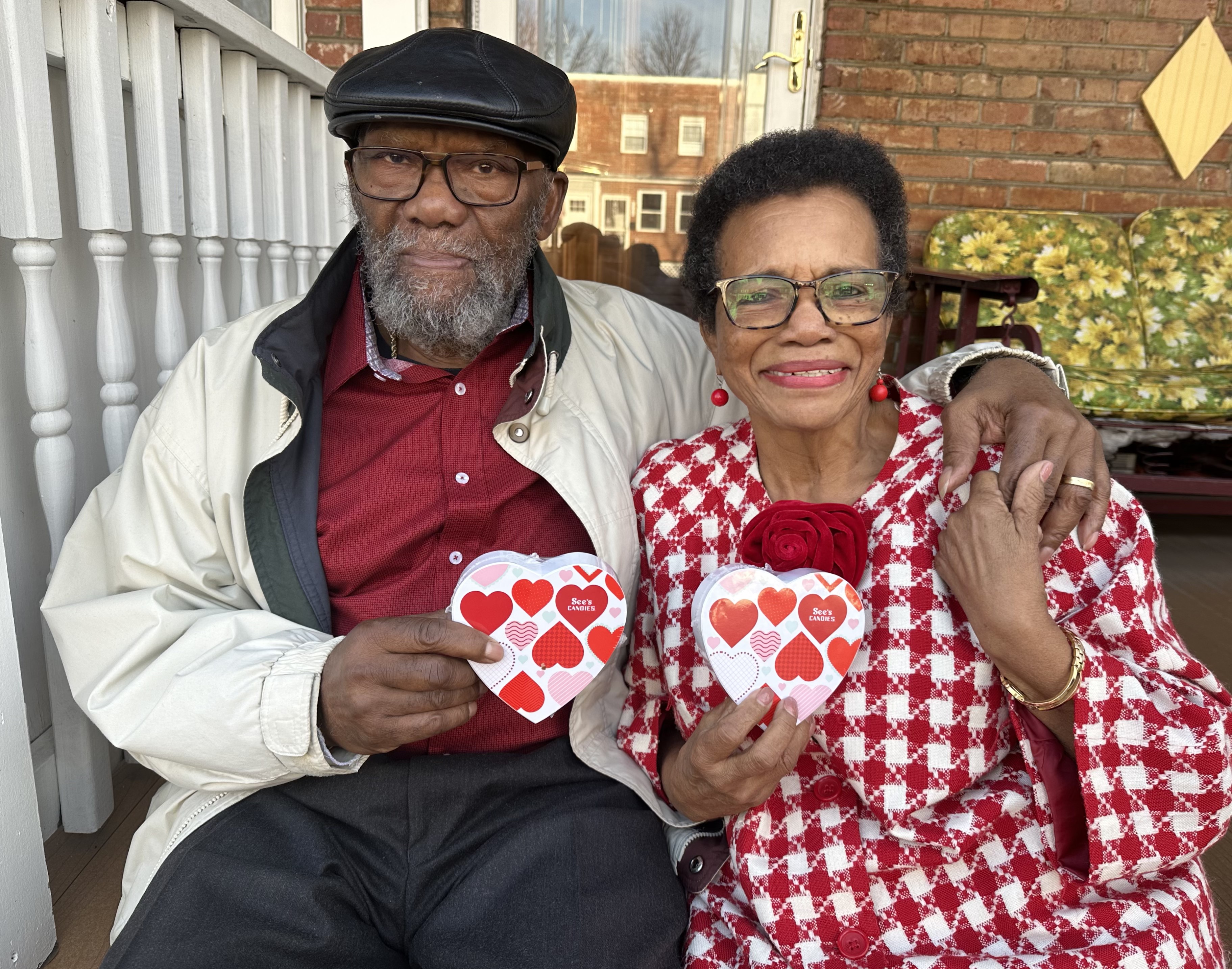 Jack and Rosa Byrd – married 61 years
Rosa: "People change as we age. After 61 years of marriage, Jack and I have to be practically brand new people. Right now, we are unsure if it's because of changes or in spite of changes, but we thank God we still love each other.
Jack: "Remember, happy wife, happy life."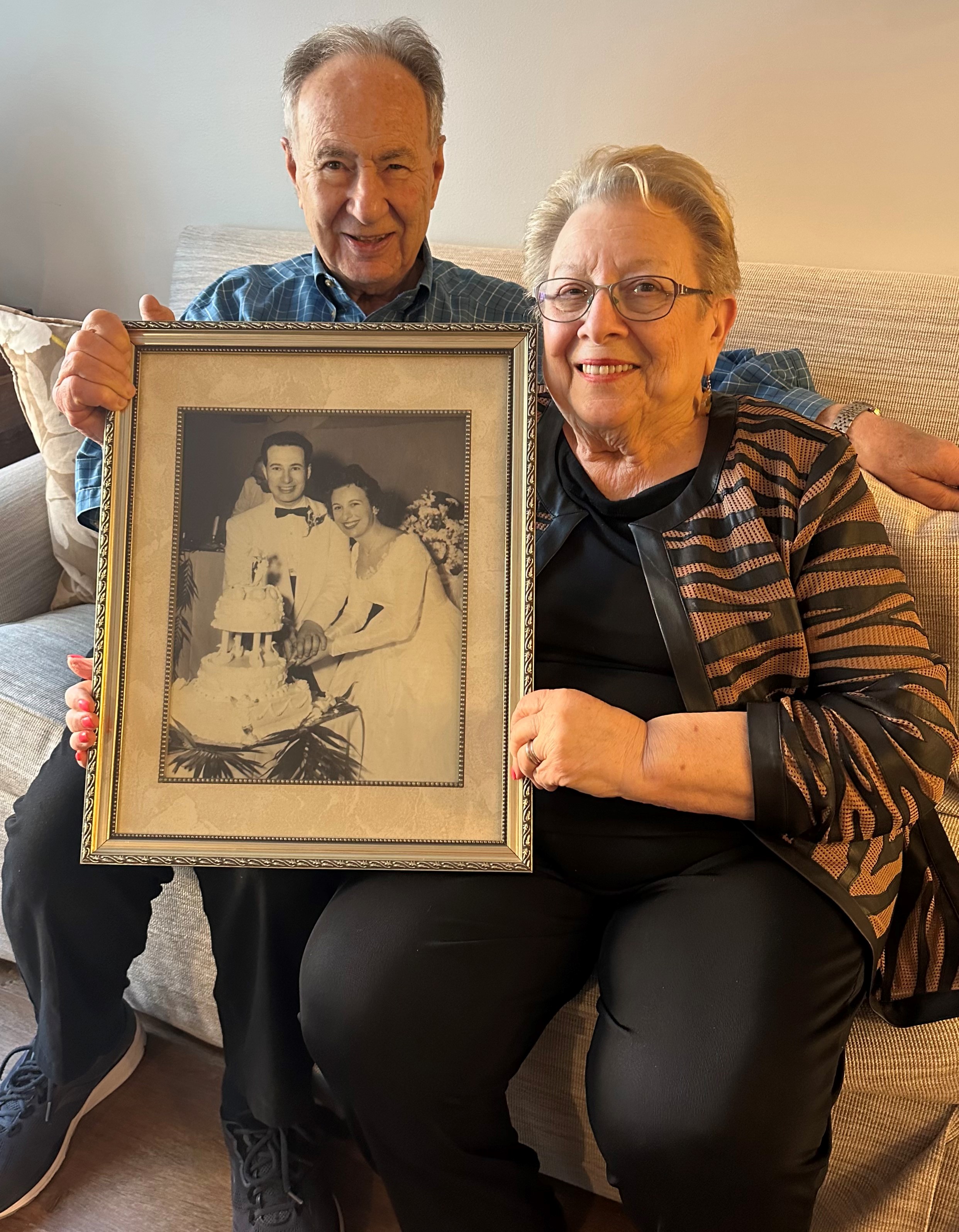 Lester and Joan Edelman – married 64 years
Joan: "Nearly 65 years is a long time and requires a lot of patience. When we first got married we moved away from our families so we only had each other to depend upon. It would have been wonderful to be closer to family but this way it was just us and we made our own traditions. On our 4th wedding anniversary we moved back east and ended up in the Washington area and have been here ever since. It's our home and we love it."
Lester: "I was in the missile program for the government and traveled a lot. Joan was left alone with a baby and worrying where I was. That's when things can get difficult for people but we handled it and it was an important part of our life regarding how to handle things in a relationship. One bit of advice that's very helpful in a marriage is to know when to end a conversation. Don't always try to have the last word. Know when to swallow hard and walk away."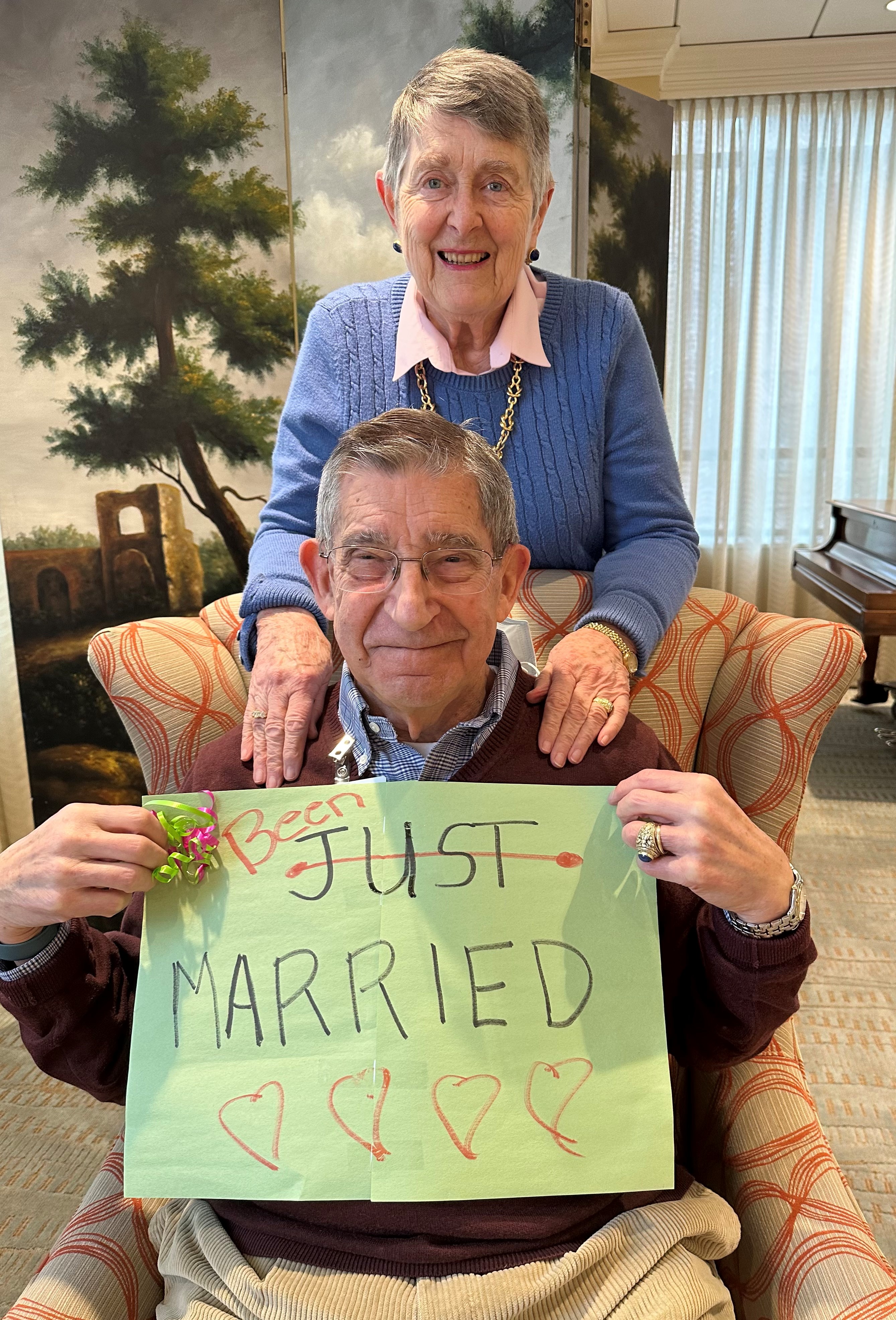 John and Khacki Berry – married 60 years
John: "We met totally by accident. Khacki had a blind date with a roommate of mine at West Point. But I knew he had another girlfriend so I felt I could move in and introduce myself. I don't remember anything she said, I don't remember anything she did. I just remember she made me feel good. But we discovered we have so many things in common that we didn't know about. I just fell in love, that was all it took and then this discovery begins as the years rolled by. That could have been the end of it because this was totally by accident but it led to a marriage two years later.
Khacki: "We were married in Elizabethtown, KY, in my parents' hometown in a military ceremony. It will be 61 years in June. The Peter, Paul and Mary song 'Leaving on a Jet Plane' came out in the '60s with the line 'don't know when I'll be back again.' For us it was 'don't know if I'll be back again' because of John's service. Something like that bonds people together. But he did come home. We were the lucky ones."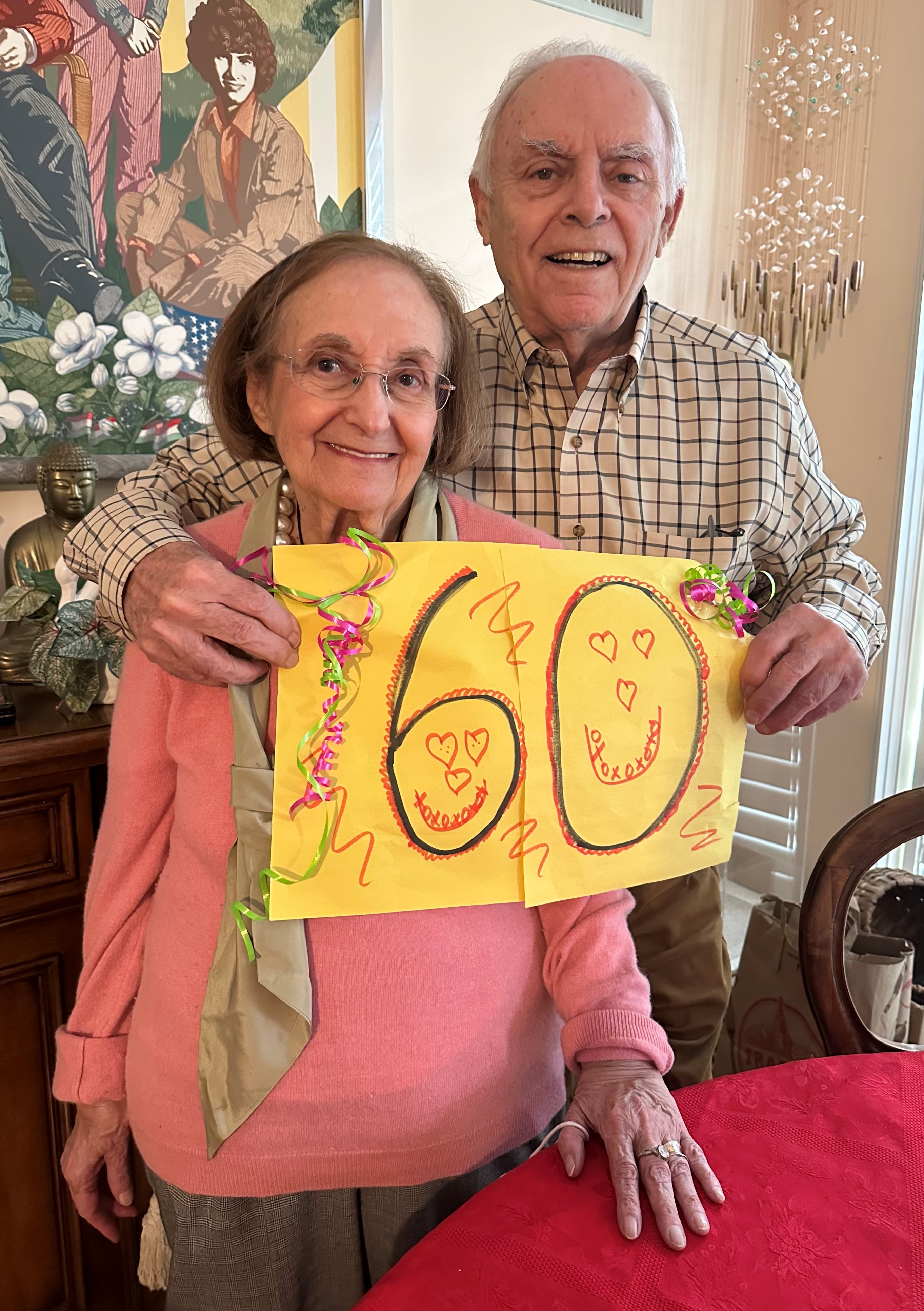 Ernie and Montsie Lehmann– married 60 years
Montsie: "We are so different and come from such different backgrounds. He is Jewish, I am Catholic. He is Germanic, I'm Latin but maybe that mixture is why we became friends very quickly when we first met 60 years ago in Libya. I appreciated his respect for me as a woman. We were living on an Air Force base and he didn't try to fool around like most of the other soldiers and officers. We met when I had traveled to Spain and the airline lost my luggage. My only shoes were sandals made of wood and I was making a lot of noise when I walked. Then along comes this person that I had never met before saying, 'If you were working in the United States they would have fired you right away.' I thought that was nervy but then somebody explained that New Yorkers are like that. He invited me to dinner and little by little we got to know each other."
Ernie: "Montsie said it best — we're friends, we're really good friends and we compromise. I think the basis for a long-lasting relationship is how you deal with conflict. We work it out. But we also believe in doing good, helping everybody and making the world a better place, which in turns helps us."