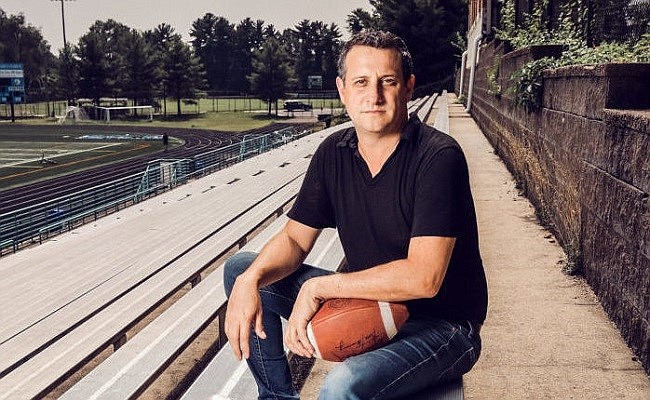 Bram Weinstein, the play-by-play broadcaster of the Washington Commanders and former ESPN Sports Center host, will be the featured speaker at the Feb. 15 meeting of the Alexandria Sportsman's Club.
The Silver Spring native has a long history in Washington sports, beginning as a sports radio personality and lead beat reporter for the Washington Redskins on Triple X ESPN Radio. He was the sideline reporter during radio game broadcasts, co-hosted Redskins Lunch and Redskins Radio and hosted The Bram Weinstein Show. Weinstein previously worked for CNN's Washington Bureau, KHAS-TV in Hastings, Neb., and WTEM in Washington, D.C.
In 2020, Weinstein joined the Washington Football Team to become their play-by-play radio broadcaster, serving alongside analyst DeAngelo Hall and host Julie Donaldson.
Weinstein will discuss his experiences covering the local sports teams -- Redskins, Nationals, Capitals and Wizards - with a perspective earned through his national broadcasting career.
Weinstein graduated from Springbrook High School in Silver Spring, continuing his education at The American University in Washington, D.C.
After eight years at ESPN headquarters in Bristol, Conn., Weinstein returned home to raise his two children in his native Washington. In addition to broadcasting, Weinstein teaches sports journalism at The American University's School of Communication.
Weinstein will be on hand to present the Athletes of the Month awards to students from Alexandria City High School and the Alexandria Recreation Department.
The meeting will be held Feb. 15 at the Old Dominion Boat Club, 200 Strand Street, with complimentary dinner and drinks beginning at 6:30 p.m. The meeting is free and open to the public. For more information, visit www.alexandriavasports.org.