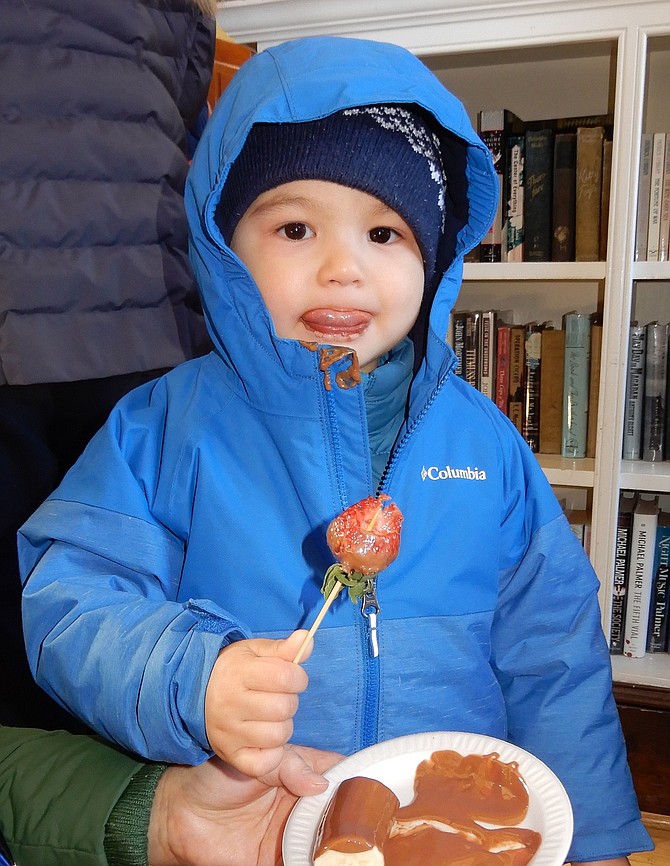 Fairfax City's 29th annual Chocolate Lovers Festival was Feb. 3-5. These photos are from the Taste of Chocolate in Old Town Hall.
Photos By Bonnie Hobbs/The Connection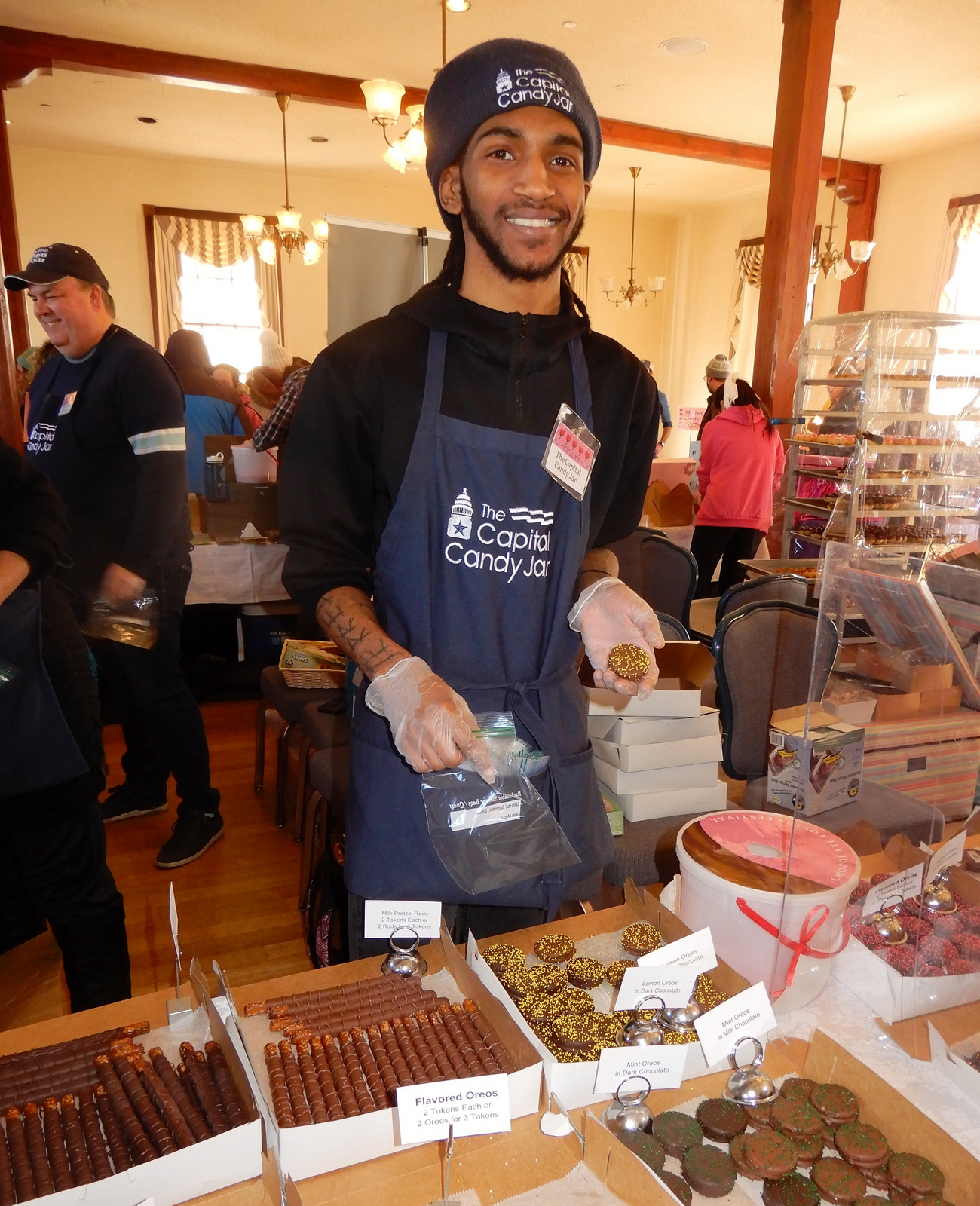 Marquette Ellis of The Capital Candy Jar serves up chocolate treats.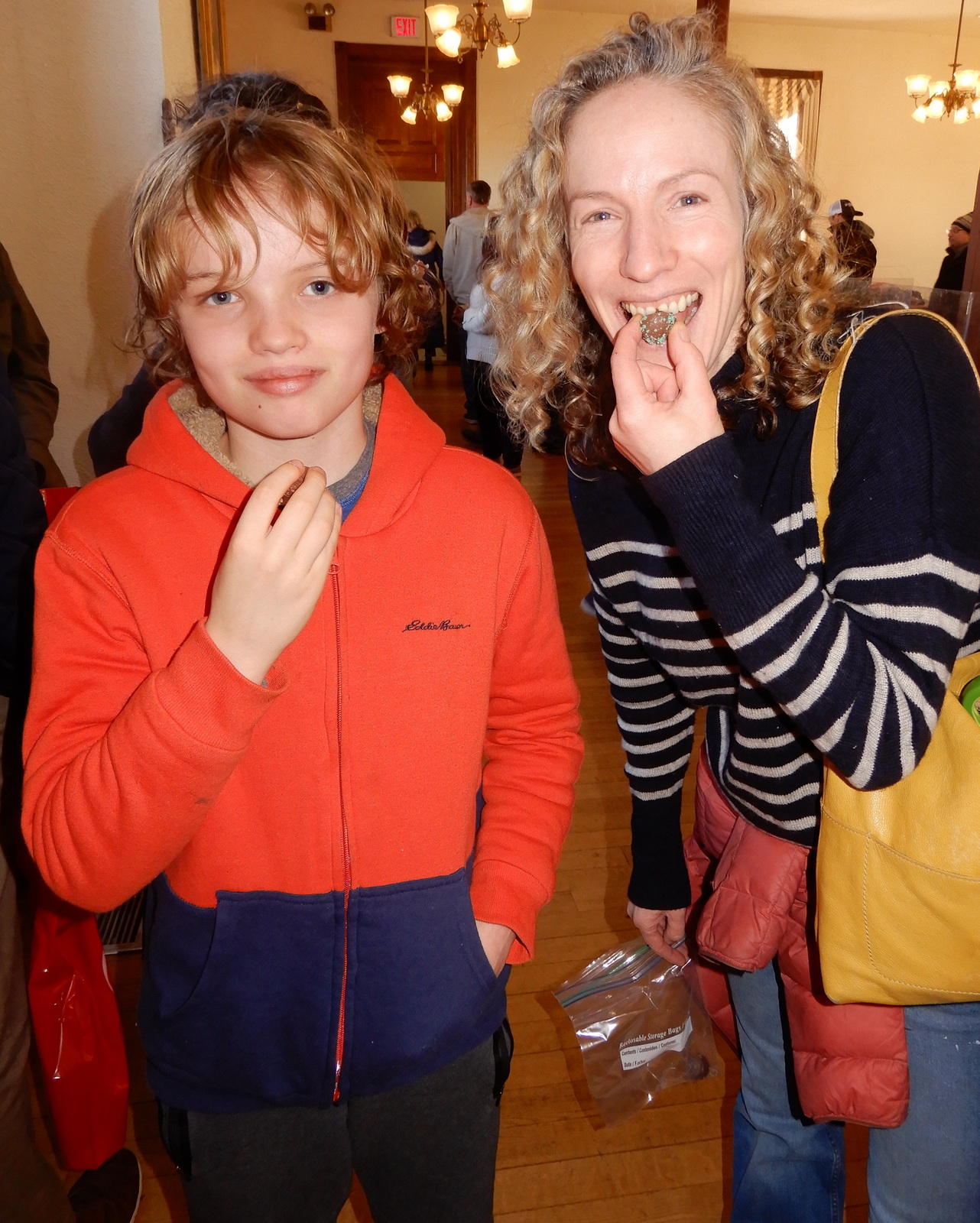 Eating truffles together are Teddy Koplitz, 11, and his mom, Susi Brittain.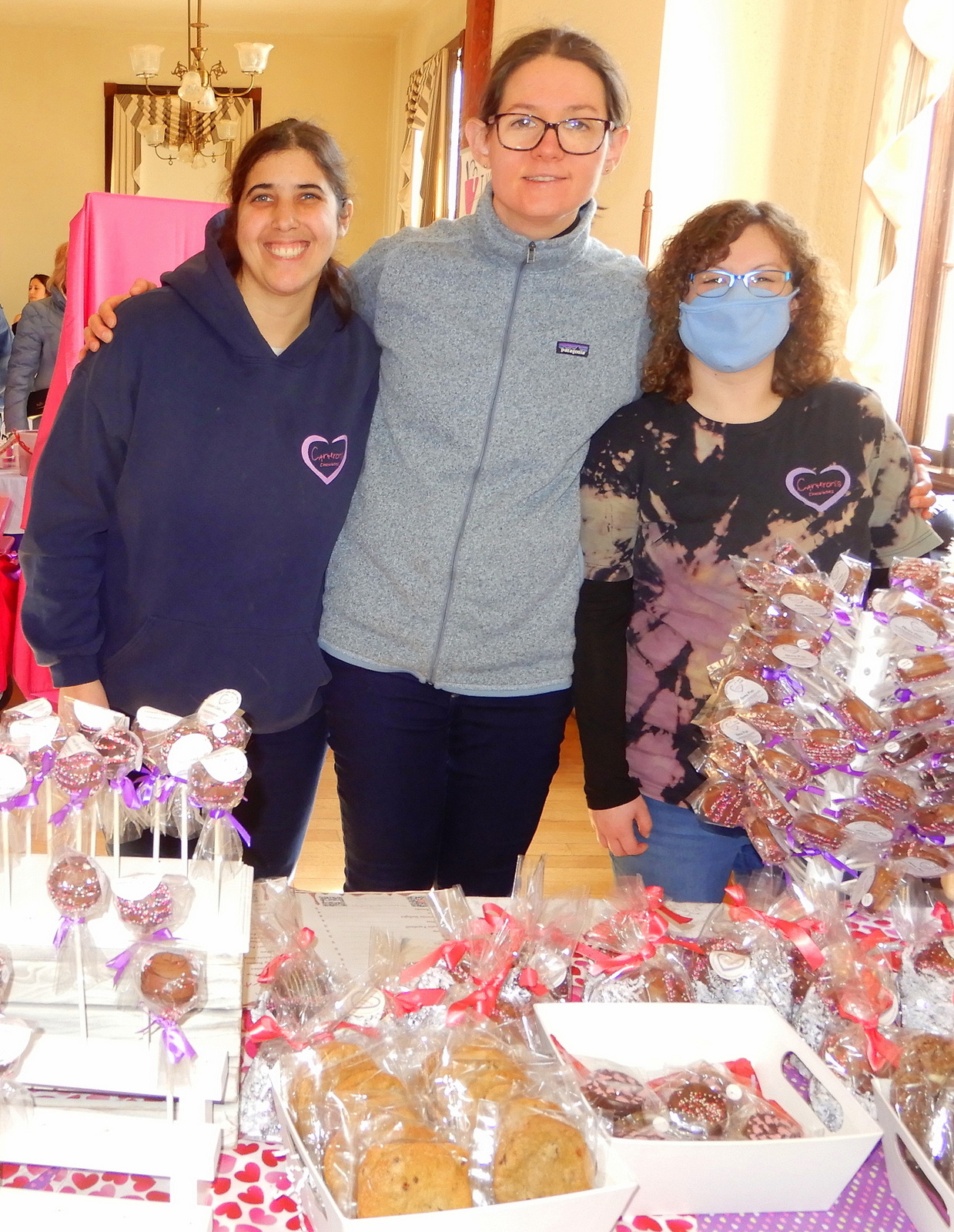 From left are Brandi Lovett, Cameron Graham and Taylor Howe of Cameron's Coffee and Chocolates.
Sarisa Vingpravat of Donut Chew selling colorful mochi doughnuts.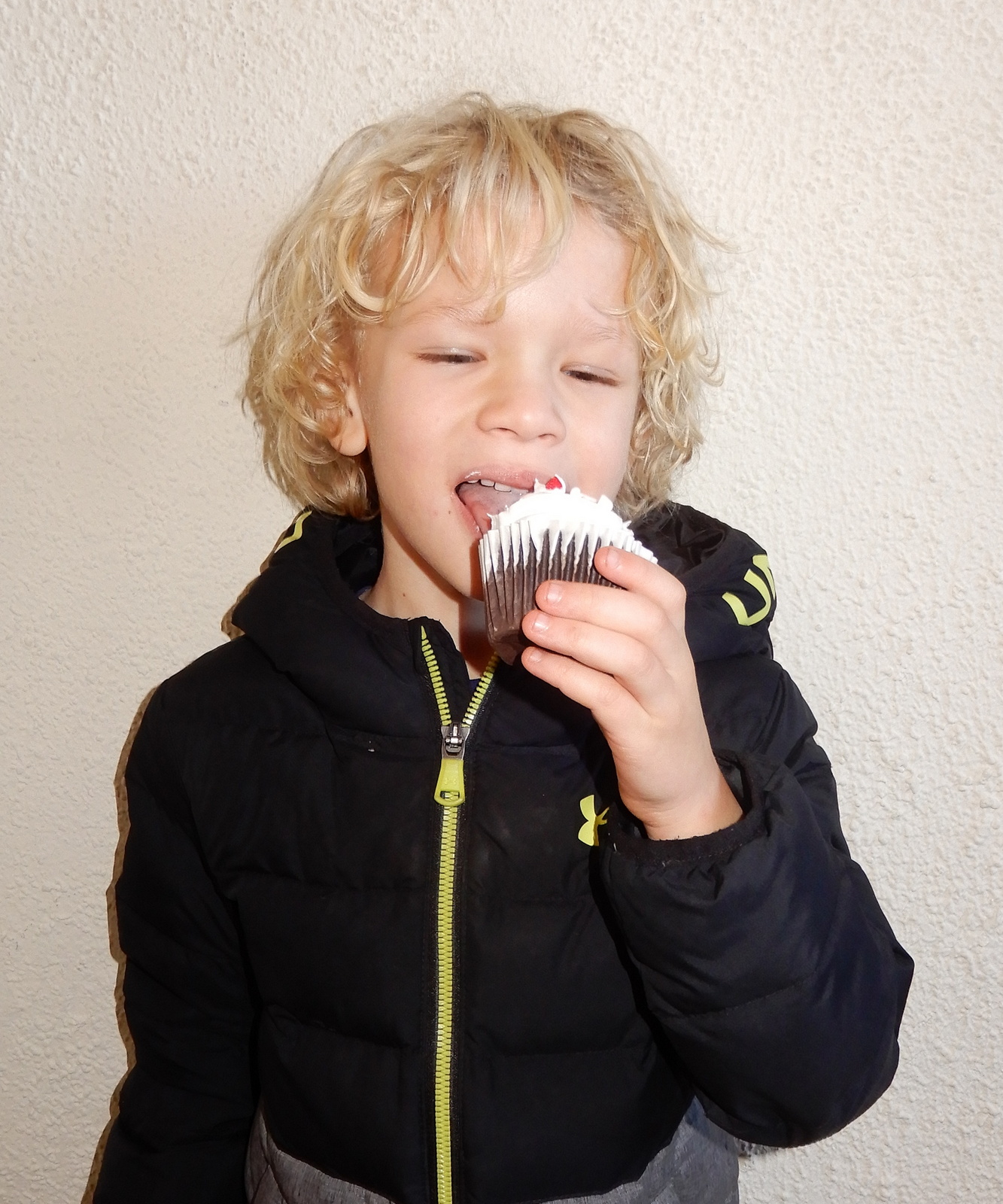 Savoring a chocolate cupcake is Dominik Radwanski, 5.
Winnie and Robert Kang enjoy a chocolate-covered Rice Krispie treat and banana.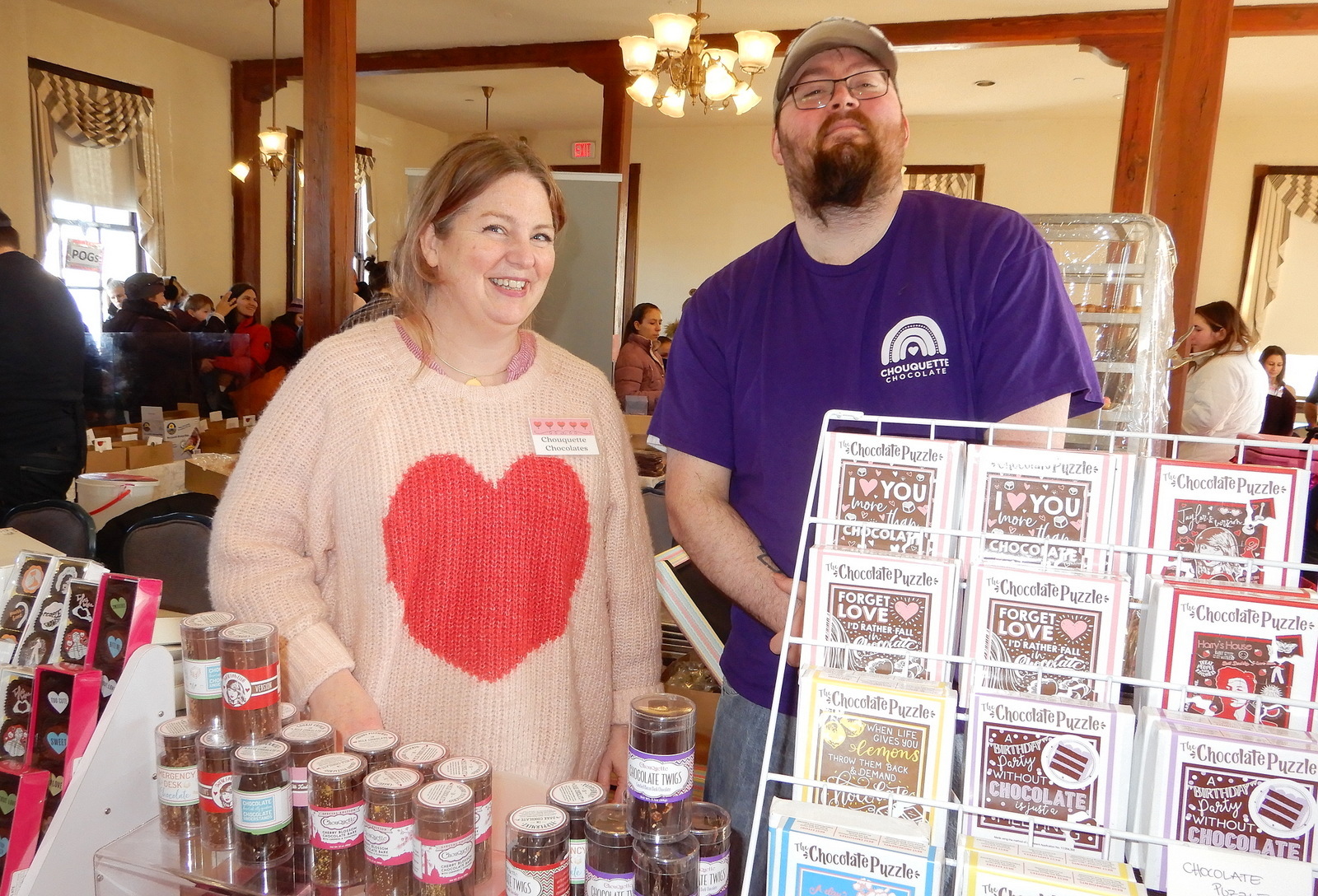 Sarah Dwyer and Matt Salazar of Chouquette Chocolates.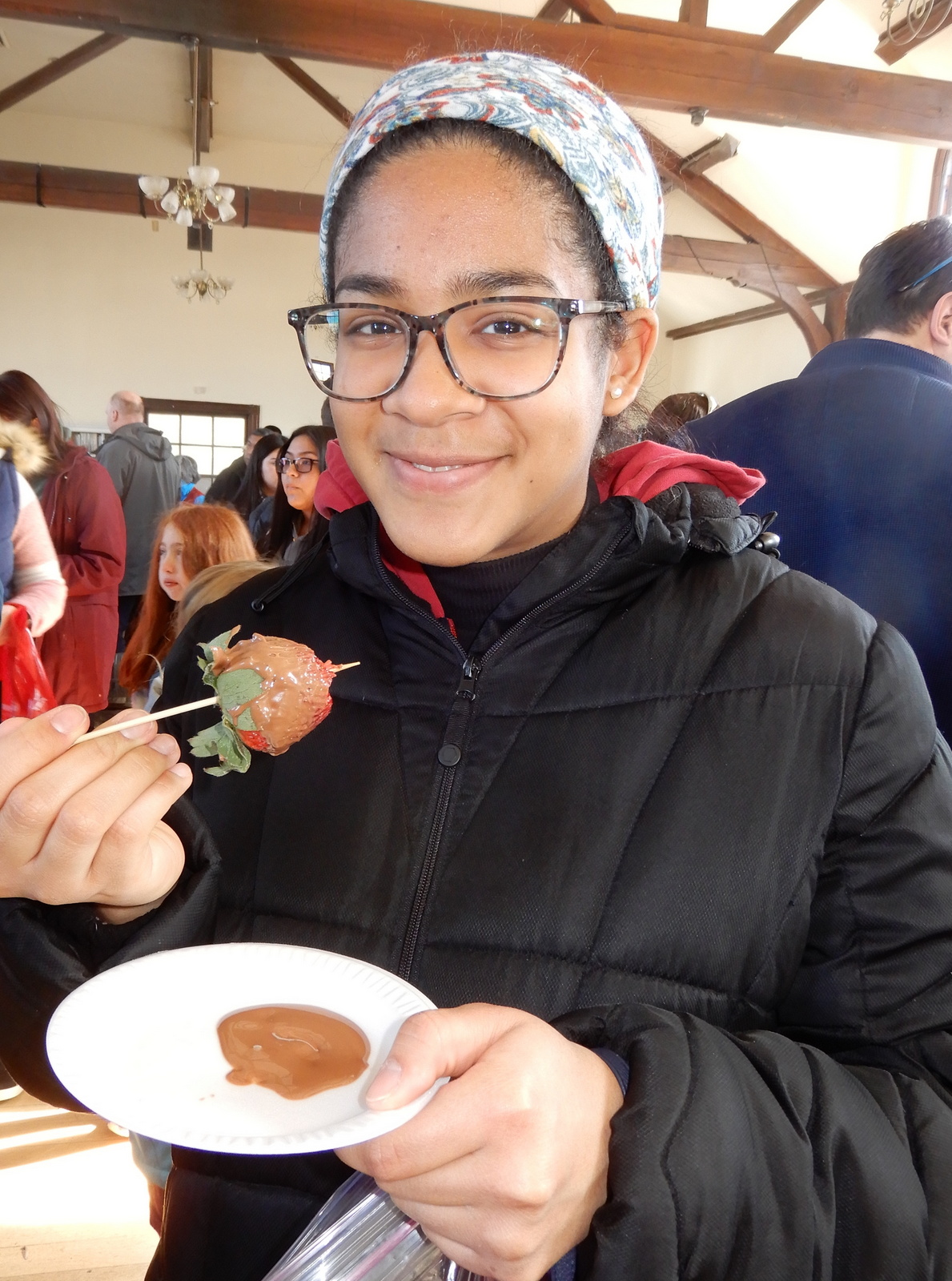 Derleine Wanzer with a chocolate-drenched strawberry from Capitol Chocolate Fountains.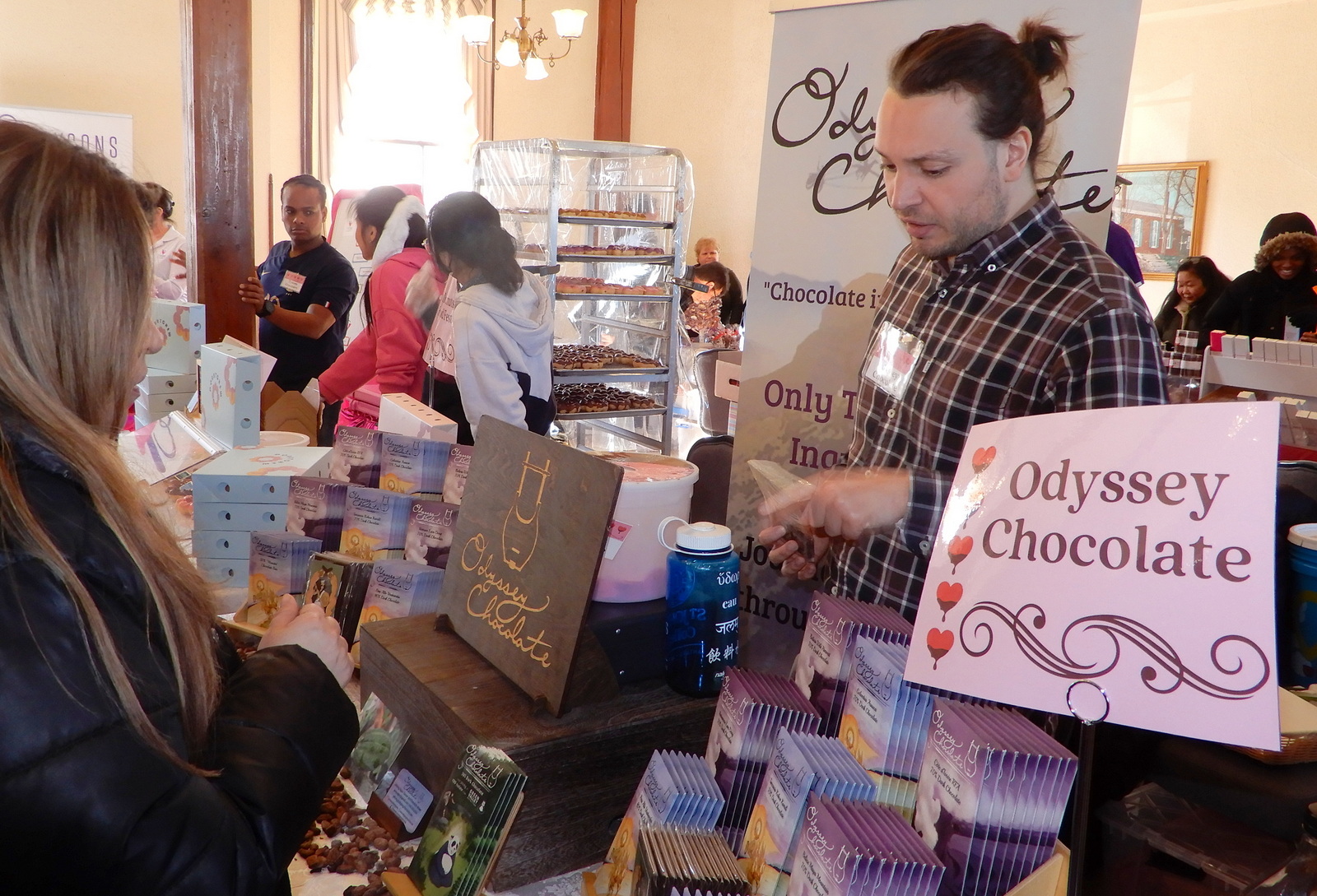 Johnny Epps of Odyssey Chocolate tells a customer about bean-to-bar chocolates.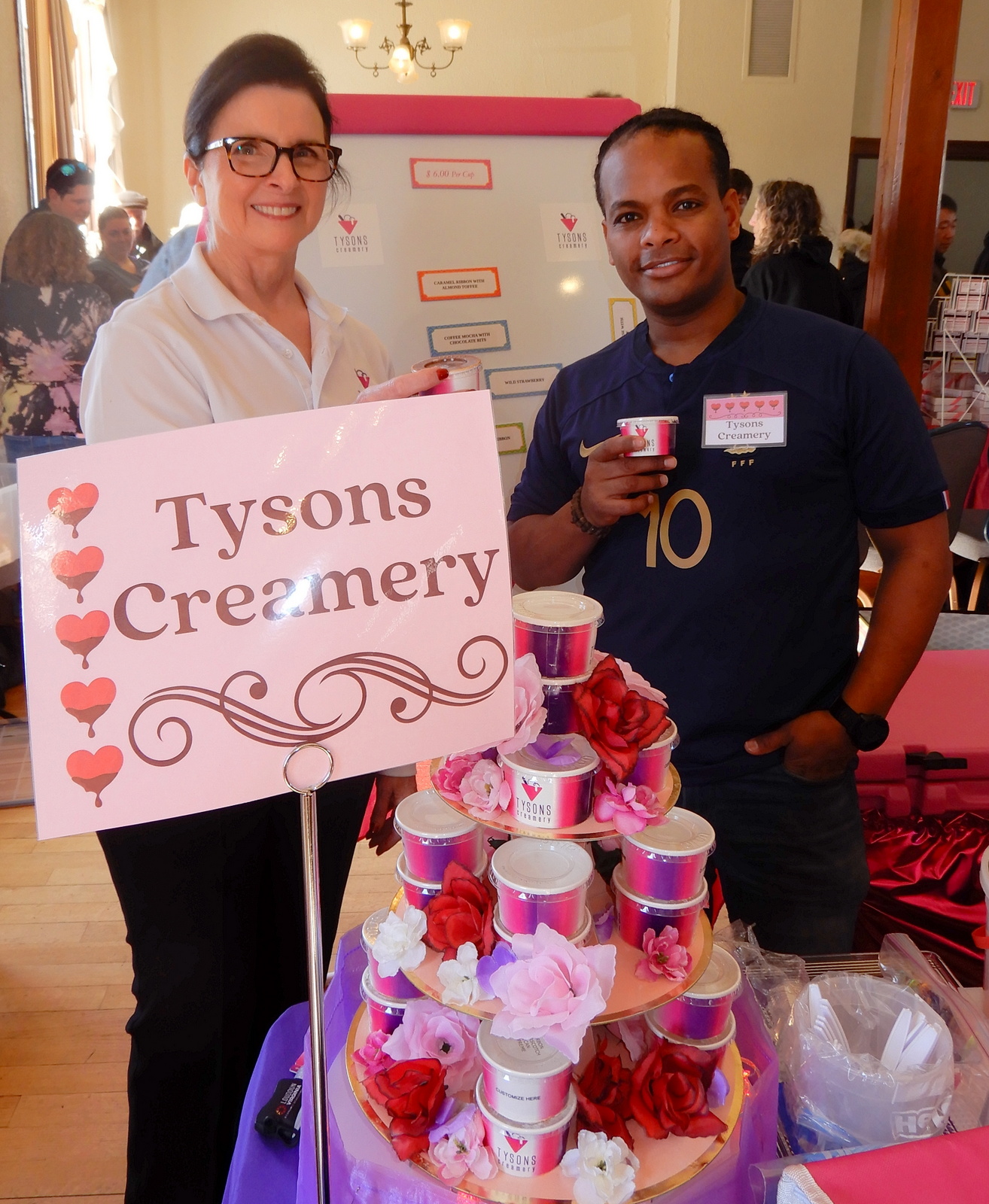 Catherine Ahearn and Sam Darlo sell artisan ice cream from Tysons Creamery.