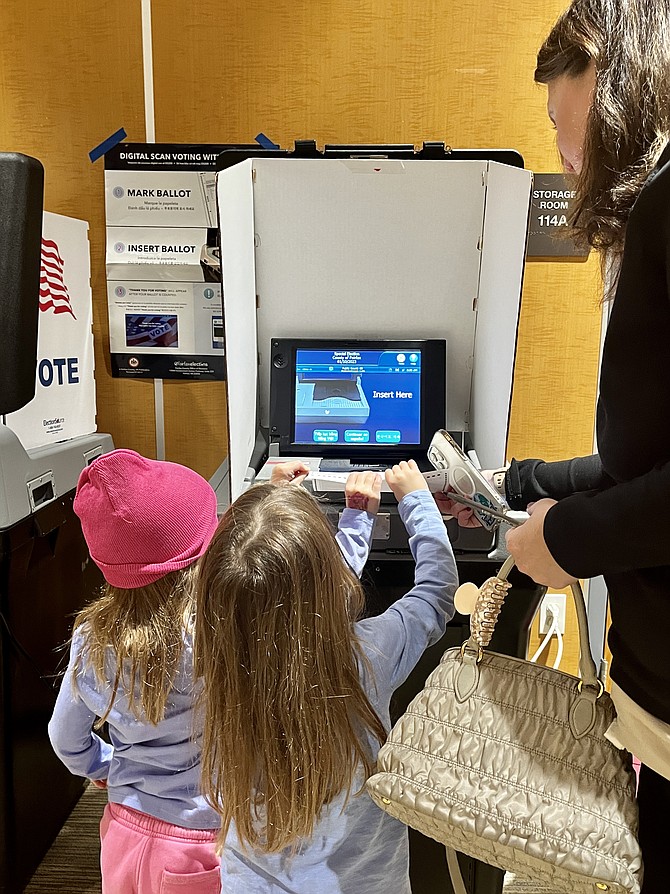 Voters of Virginia House District 35, Dunn Loring, Oakton, Tysons, and Vienna cast their ballots for delegate in a special election on Tuesday, Jan 10. Nominees Holly Seibold (D) and Monique Baroudi (R) faced off for the HD35 special election to fill the district's unexpired two-year term ending on Jan. 9, 2024. 
The election was called after Del. Mark Keam, D-Fairfax, resigned his House of Delegates seat for District 35 on Sept. 6, 2022, to take a job with the International Trade Administration in the U.S. Department of Commerce as a political appointee by President Joe Biden. The Speaker of the House of Delegates called the special election.
House District 35's boundaries and number were changed in 2021. It will be known as the 12th District. Both the old and new districts lean Democratic. Elections for next year's General Assembly will be held in November using the new state house and senate districts established by redistricting. Whoever wins this week's special election would have to run again in November to represent the new District 12.
Chief Election Officer Rick Richardson reported at 10 a.m. that 75 voters had cast their ballots at Precinct 214 Vienna #2 at the polling place Vienna Community Center within the first 3 hours the poll was open. Virginia legislators take office on the second Wednesday of January, that is Wednesday, Jan. 11, 2023.
VIEWPOINTS: Voters at Precinct 214 Vienna #2 shared what issue or motivation prompted them to vote in the special election for the Virginia House of Delegates, 35th District.
Kayleen Oblack of Vienna: "I think, as a society, I have an opportunity to exercise my right to vote. I take the opportunity seriously."
227- It's a priority we have to remember to exercise, and I want my girls to make sure my girls know how important it is.
— Judee Ann Williams of Vienna with her four-year-old twin daughters, Vivian and Georgia
Amy Allen of Vienna: "It's important to cast your vote regardless if it is a general, primary or special election because these are the people that would be making decisions for us and our children." (No photo)
"It is important to pay attention to the politics in general (affecting) Vienna."
The Connection Newspapers went to press before the polls closed at 7 p.m. Visit
 Elections
 at Connection Newspapers for updates.

HD35 Democratic nominee Holly Seibold (D)