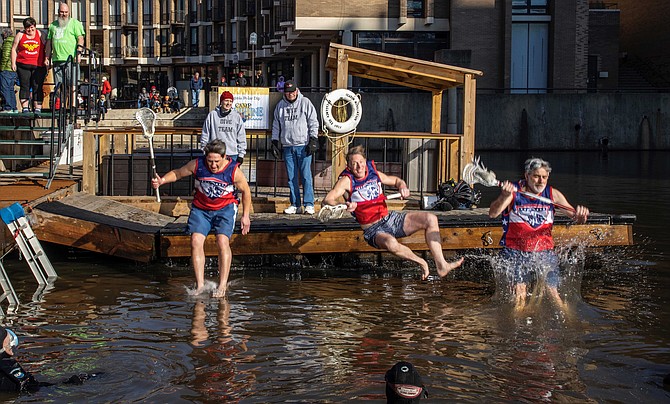 The wintertime tradition when crowds of spectators and jumpers dressed in crazy costumes converge on Lake Anne Plaza is set for Saturday, Febr. 11, 2023. All are invited to join in the fun of the finale of the 15
th
 Freezin' for a Reason Virginia Polar Dip beginning at 12 p.m. with music by Quickspin's Quick Planning and family friendly activities. Registered participants will take a chilly full plunge or a "Chicken Dip" (just their toes) to raise funds for Camp Sunshine. Online registration for the 
Virginia Polar Dip
 is now open at 
freezinforareason.com
. On Feb. 11, sign-in and on-site registration starts at noon and the Polar Dip begins at 2 p.m.
The Virginia Polar Dip is a fundraiser for Camp Sunshine, a national year-round retreat for children with life-threatening illnesses and their families. This year's goal, for the final Virginia Polar Dip, is to bring in $100,000 for the charity, to reach the mark of $1M raised since it began in 2008. Through pledges or self-sponsorship, each participant will raise/donate a minimum of $100 for the opportunity to plunge into the frigid waters and will receive a commemorative "I DID IT" event shirt. The funds will help send families from the Mid-Atlantic area to attend Camp Sunshine. Businesses and individuals can also add support with online donations on the Virginia Polar Dip web page. http://events.campsunshine.org/site/TR/PolarBearPlunge/General?fr_id=1590&pg=entry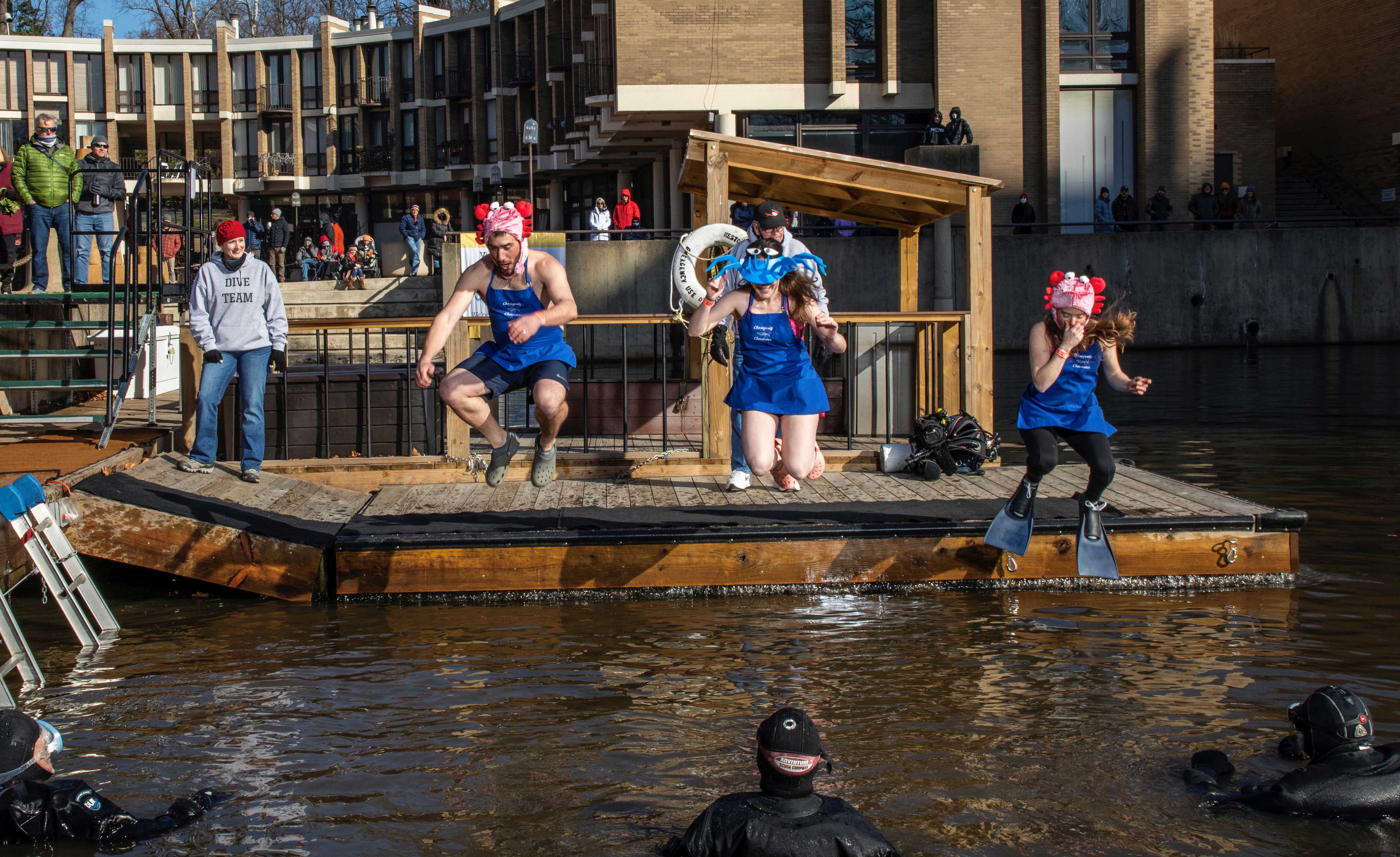 15th Freezin' for a Reason Virginia Polar Dip
When:   Saturday, Feb. 11, 2023
Where: Lake Anne Plaza Waterfront - 1609 Washington Plaza, Reston, VA 20190
Time:  12 p.m. – 3 p.m. (Registration, Music, Activities, Post-Dip Celebration). Actual Polar Dip Begins at 2 p.m.
Benefits: Camp Sunshine
Websites:  www.freezinforareason.com, www.campsunshine.org, www.lakeanneplaza.com.  
Cost:  $100 minimum donation to plunge and is open to anyone willing to brave the elements for a good cause.  Free to spectators.  Rain or Shine
Social Media: @LakeAnnePlaza @GoCampSunshine @VirginiaPolarDip