County Councilmember Laurie-Anne Sayles (at-large); Jenna Umbriac, Manna director of programs and policies, Councilmember Kate Stewart, and Board of Education member Shebra Evans were among visitors to Manna Food Center to  celebrate the legacy of Dr. Martin Luther King and for a roundtable on ending childhood hunger in Montgomery County.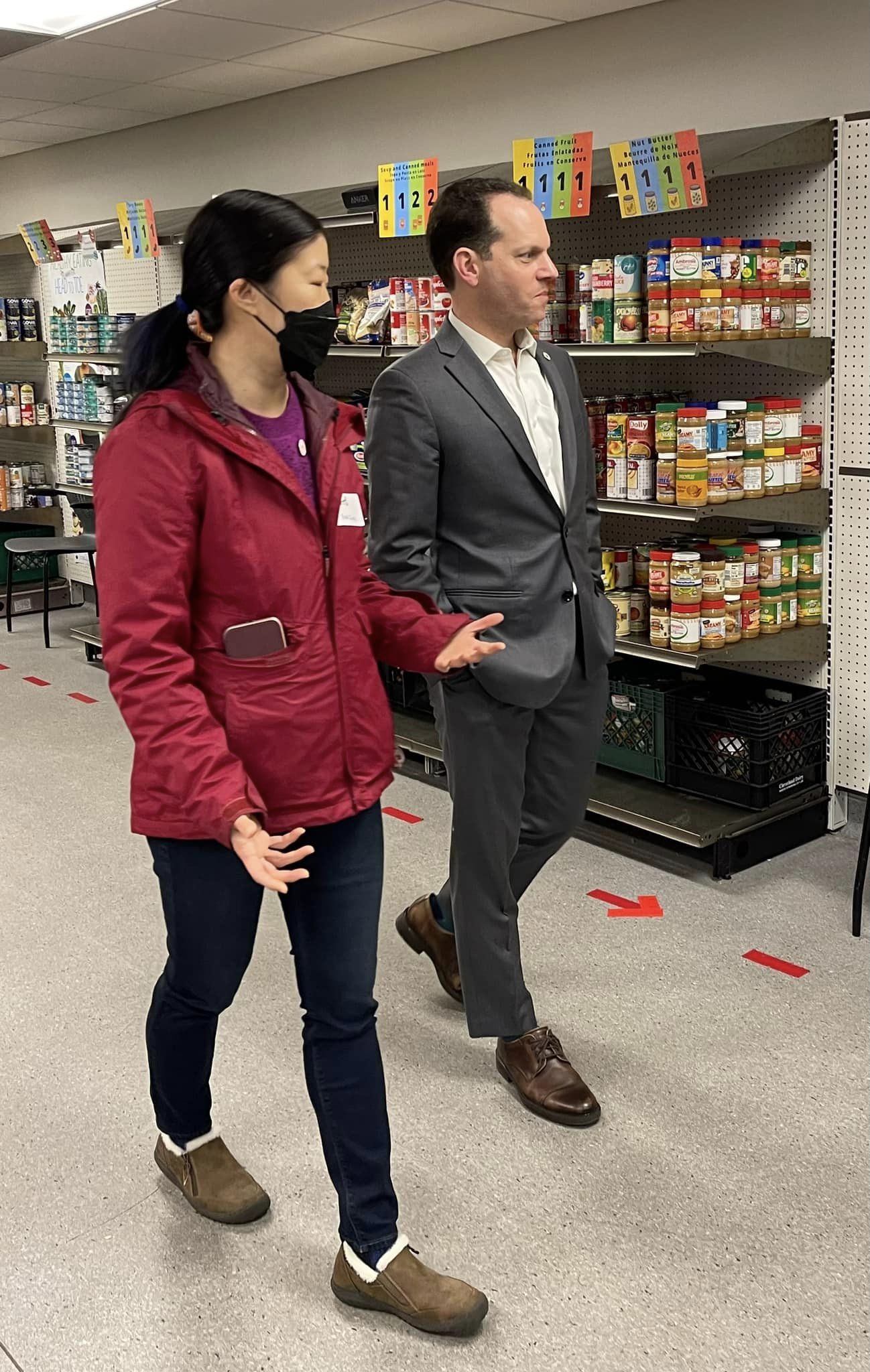 Board member Margaret Peng Rogers gave County Council President Evan Glass a tour of the Manna Food Center.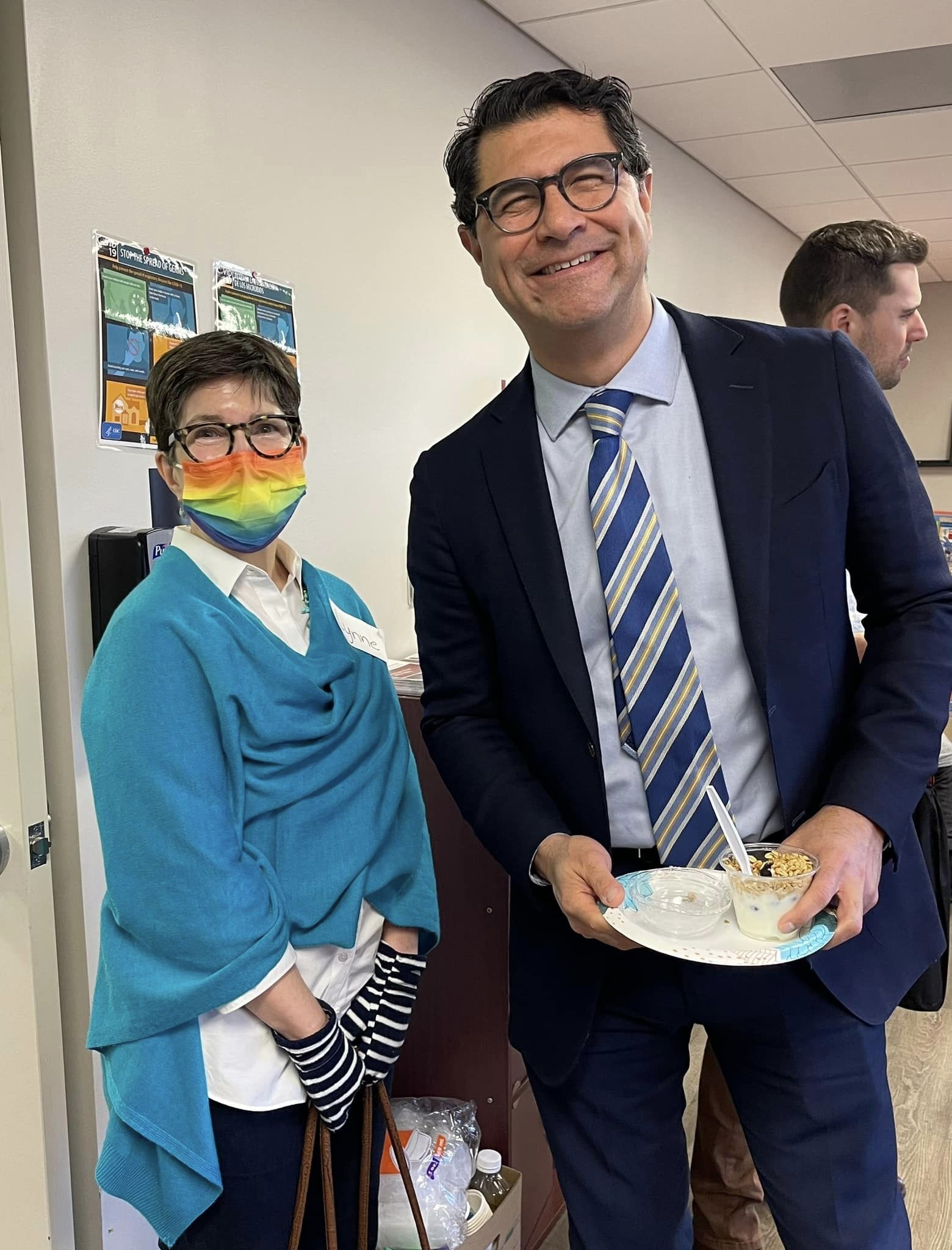 Board of Education member Lynne Harris with County Councilmember Gabe Albornoz (at-large). Albornoz was a member of the roundtable talking about ending childhood hunger.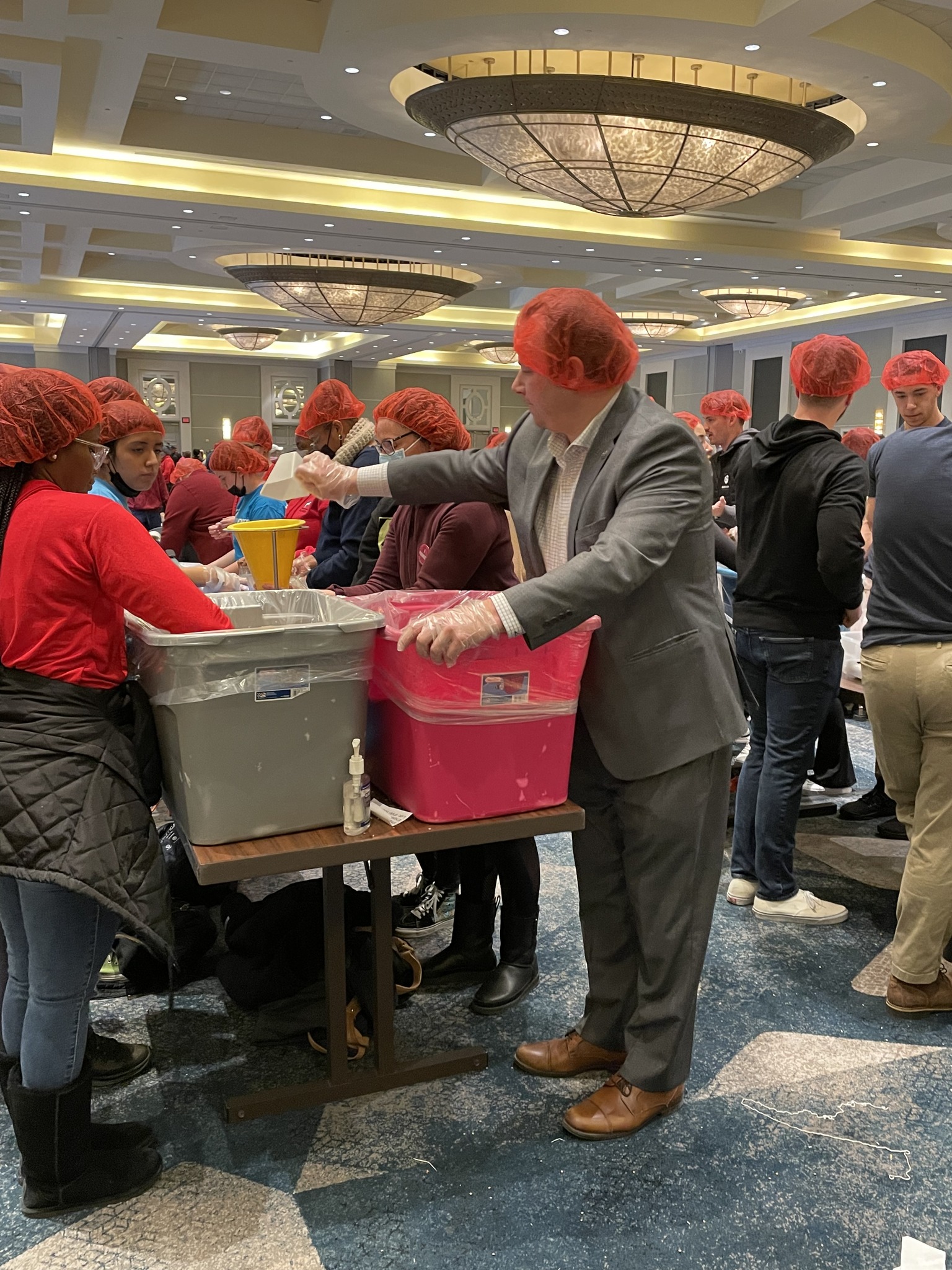 County Councilmember Andrew Friedson (left) listens and learns more about Manna and hunger in Montgomery County.
www.mannafood.org