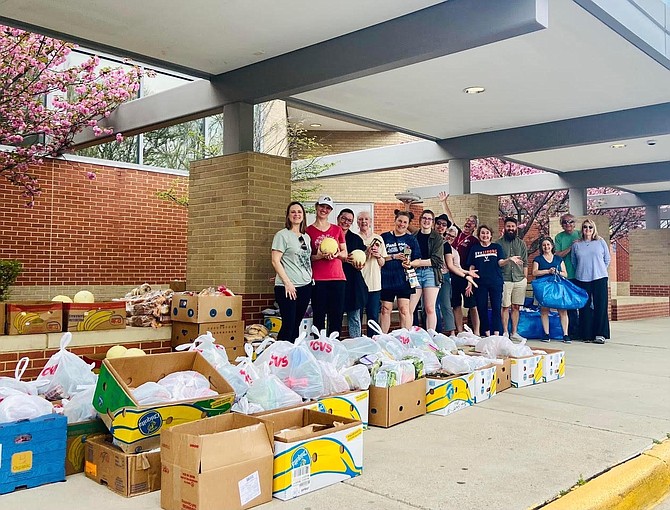 A break from school does not mean a break from hunger. The demand for food is increasing dramatically across the United States, including locally. The SLHS PTSA Food Pantry (South Lakes High School Parent Teacher Student Association) saw a record number of students and families come through its 2023 curbside distribution last Thursday, July 13.
Volunteers served 166 families. According to the organization's co-founder, Roberta Gosling, each received a large bag of shelf-stable groceries, fresh produce, meat, masa, feminine hygiene products and treats like ice cream. She said there has been an increase in community need since the decrease in SNAP benefits; last week was no exception.
"We were also open to the students attending summer school and saw 39 student shoppers." Gosling said. She adds that the fresh produce, meat, and ice cream were donated through the organization's grocery store partners, including Trader Joe's, Wegmans, and Safeway. 
The two-year-long temporary expansion of federal food assistance benefits to low-income Americans in response to the COVID-19 pandemic ended in February 2023.
"So far this year, we've provided nearly 3,900 orders to students and families through the weekly curbside distribution and another 3,600 through the student shopping program."
The curbside program is open 51 weeks of the year, and the in-school pantry is open for high school students when school is in session. People can donate to the SLHS PTSA Food Pantry at southlakesptsa.org.