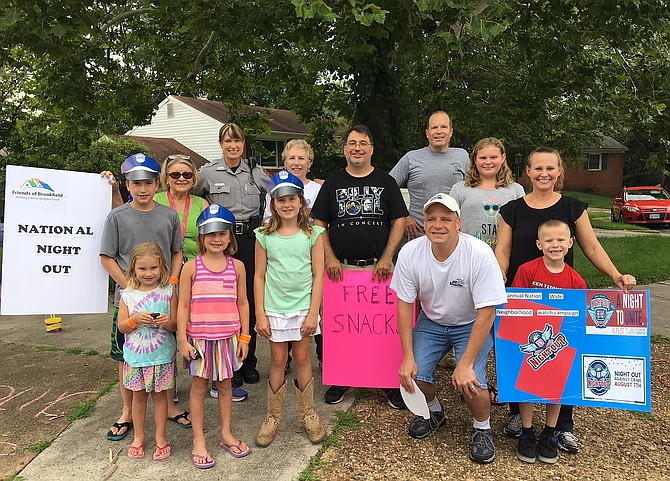 Growing up in the Sully District, Sabrina Ruck's parents were both Fairfax County school teachers. And while that wasn't her chosen profession, she knew she wanted to do something that involved working with people.  
"When I entered college at Radford University, I was open to many ideas for a career," she said. "I'd always enjoyed reading crime novels and watching television shows centered around law enforcement. So In my first year, I took an Introduction to Criminal Justice class."
After that year Ruck declared Criminal Justice as her major. She later had an internship with the Blacksburg Police Department, and that solidified her decision to become a police officer. 
"Since I grew up in Fairfax County, the FCPD was my first choice," she said. "However, I applied to many other departments in the Northern Virginia area. Fairfax County hired me in March 1999, and I began the Criminal Justice Academy that June."
Ruck started her career that December as a patrol officer in the Mason District, primarily patrolling the Seven Corners and Baileys Crossroads areas. She was there until February 2012, when she went to the Criminal Justice Academy as a Basic Recruit Instructor. Her next move was in May 2017, when she came to the Sully District Station as its Crime Prevention Officer.
"I was already very familiar with the area and still live in this district," she said. "I really enjoyed being involved in the community. I interacted with residential neighborhoods, businesses, civic associations, houses of worship and schools. We're very lucky to have a strong community."
The toughest part of her job, said Ruck, was that "It's hard to shut everything off. I care deeply for the community and especially victims of crime. Police officers are human; and at the end of the day, we want the best outcome for everyone."
As for some of her career's most memorable moments, she said there are so many, it's difficult to choose. "The overall experience of being a police officer is a highlight of my life," explained Ruck. "There are many ups and downs to the job. However, I get great satisfaction by helping people – from the smallest of things to the much larger things."
"I hope that, when I interact with people, they feel heard and have a positive opinion of law enforcement," she continued. "Most of the time when someone calls the police, it's because something bad happened. But even when that's the case, I want to make them feel a little better from when they first made that call."
Now, though, Ruck is turning a page in her life. Although she'll officially retire Sept. 9, her last day of work was June 15 because of the leave she accrued throughout her 25-year career with FCPD.
"My plan right now is to just be Mom," she said. "I have two kids, and I want to be more present for them and volunteer more in their schools. However, I'm always open to other opportunities, should something present itself."
Nonetheless, said Ruck, "I'll miss my co-workers; I've worked with the most amazing people. I'll also miss the community and want to say thank you to everyone. The Sully community is absolutely the best. It was an honor serving as its Crime Prevention Officer."
And while no longer wearing a uniform, she just can't stop caring about all the residents she's served for so long. So it's no wonder she wants to leave them with a parting reminder to keep them safe: "Always remember to remove all your valuables every night from your car and make sure it's locked before you go to bed."