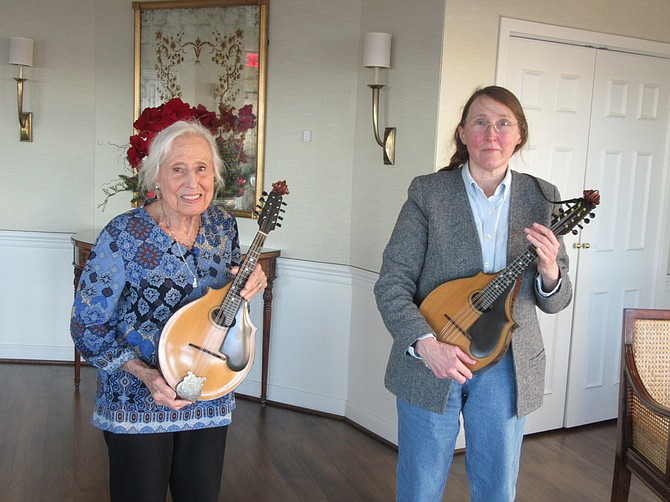 On Sunday evening, June 11, people ambling about or flinging frisbees around Fort Hunt Park may think they are hearing harpsichord music rippling across the landscape, but in fact it will be a concert by The Mandoleers, a Washington-area mandolin and guitar orchestra. 
Mount Vernon-area resident Kathleen Graham, the orchestra's first chair mandolinist, has been playing the mandolin for almost 30 years. Lynn Falk, formerly of Hollin Hills, now an Alexandria Porto Vecchio resident, has been playing the mandolin for over 40 years. When Falk heard the mandolin orchestra's tremolo at a concert, "It was like butterflies singing," she says. 
This year is The Mandoleers' 100th anniversary. Herman von Bernewitz founded the orchestra in 1923 as the Takoma Mandoleers and served as the conductor for 73 years until his death in 1996. Nicoletta Moss Miller became the conductor in 2022, but she must move for her husband's job, so the Mandoleers are recruiting for a replacement.
The instruments in a mandolin orchestra are the mandolin, mandola, mandocello, classical guitar and double bass. These artists perform as an orchestra so each musician has a specific seat and plays a part, just like a symphony orchestra.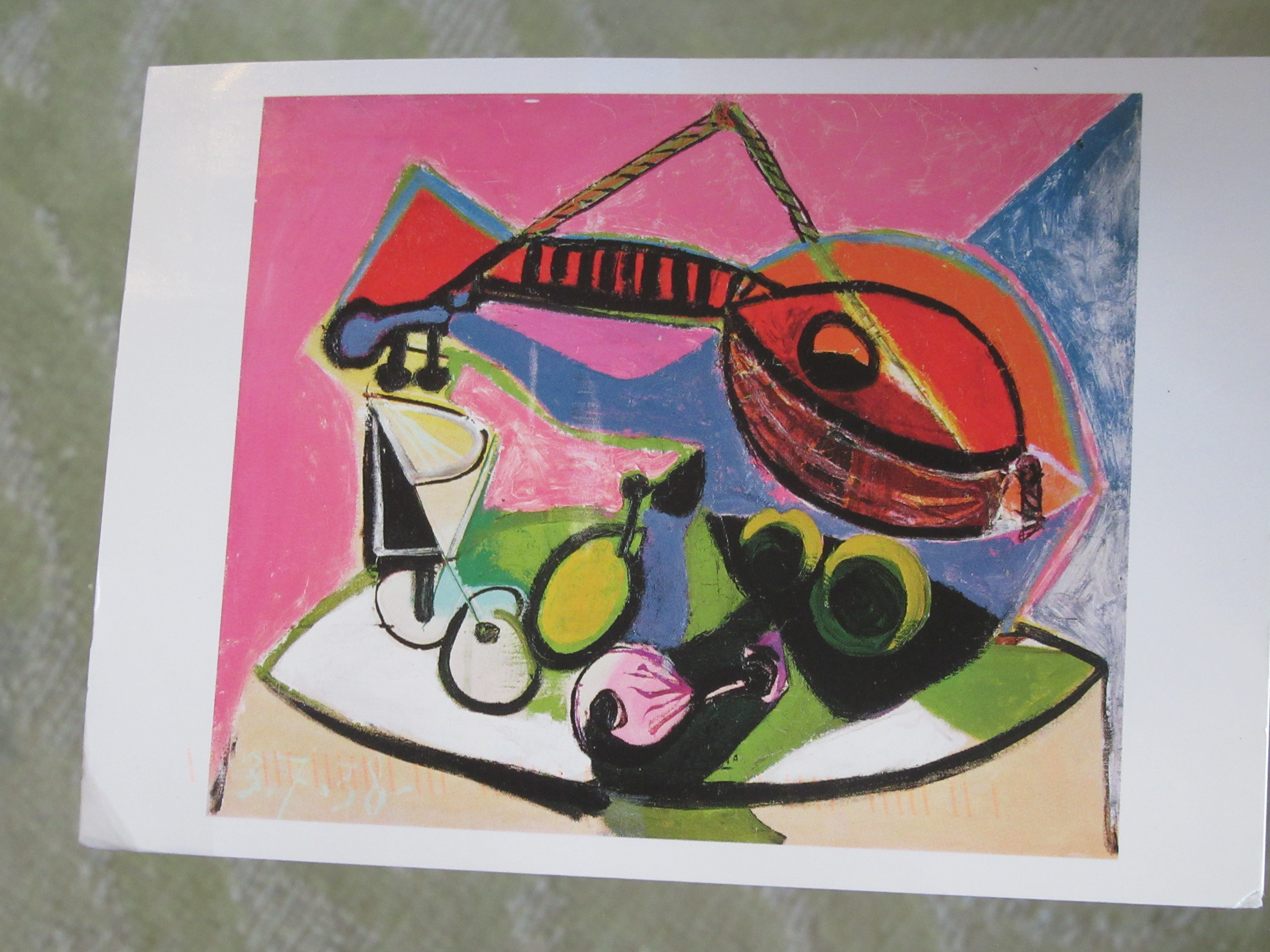 The orchestra usually has around 20 musicians, but they can have any number. To play with this group, people must be able to read music, but they do not have to audition. The Mandoleers practice every week in Arlington and perform about four times a year around the region. The orchestra is part of the international mandolin community, participants in the Classical Mandolin Society of America. 
They play a range of music, from Beetles to classical. On June 11, they will play, for example, traditional Irish and Italian tunes and contemporary folk music. Their repertoire includes waltzes, rags and music by composers like Beethoven, Bach, Sammartini, Telemann and Brahms. 
The Mandoleers are quick to explain that they play classical mandolins, not high-octane, bluegrass, mandolin tunes played by musicians like Bill Monroe, known as the Father of Bluegrass.
The First Chair Musician
Graham, a retired federal budget analyst, says that she "rescued" a vintage mandolin at a 1994 estate sale near Woodley Hills Elementary School, tuned it up and decided to keep it. She saw an advertisement at Belle View Shopping Center's Alexandria Music store for the Potomac Mandolin Ensemble, found a teacher, von Bernewitz, and started lessons in 1995. As a youngster, she had learned to play the piano, but she "was looking for a portable instrument she could play anywhere, like someone's house or outdoors." She was hooked.
What Is a Mandolin?
The mandolin originated in Italy. It is similar to the lute and oud, an Arabic string instrument. The Chinese mandolin is called a "pipa." 
Smaller than a guitar, the instrument has eight strings and musicians play it with a pick and tune it like a violin. The tremolo gives the instrument "its peculiar style, its distinctive color," says the On 8 Strings website. "The tremolo makes the mandolin sing – being its voice, its personality, its soul."
Graham and Falk enjoy performing because it brings them joy to make music with others and to make music for others, Graham explains. Attending concerts is important to human health, says Charles Cuvelier, Superintendent of the George Washington Memorial Parkway. Asked why the National Park Service sponsors concerts, he replied, "Stewardship includes creating interest and engagement that inspire people of all backgrounds to visit and care about parks for now and future generations. The concert series fosters interest and can be a catalyst for connecting with historic Fort Hunt, which furthers our purpose. In addition, we think of parks as opportunities to live healthier and improve mental health. The concert series affords opportunities to engage in a leisurely pursuit that is good for the soul."
National Park Service hosts free Sunday concerts at Fort Hunt Park's pavilion A from June 4 to Aug. 27 at 7 p.m. Visit 
https://www.nps.gov/gwmp/planyourvisit/forthuntconcerts.htm.
For Mandoleers' events and their compact disc and to explore playing in the orchestra, visit https://mandoleers.org/.