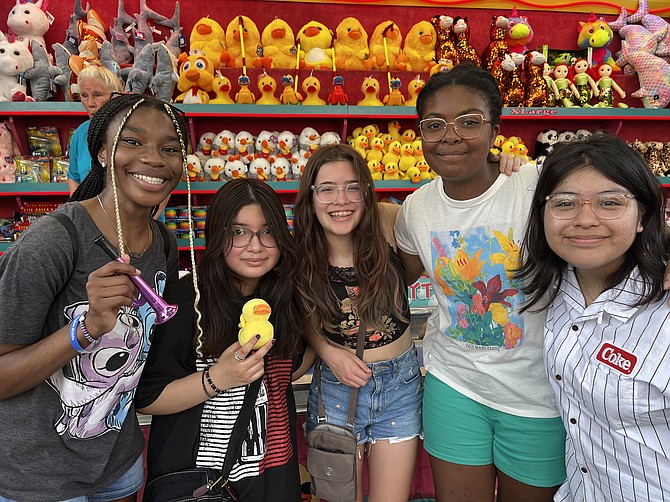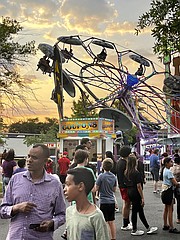 The Herndon Festival 2023 lived up to its hashtag, "Best 4 Days of Summer." From June 1 to 4, festival-goers flocked to the grounds of the Northwest Federal Credit Union campus located on Spring Street in the Town of Herndon. 
Reid Okoniewski, the Town of Herndon Parks and Recreation's marketing and communications specialist, said that patron attendance is expected to surpass the 30,000 recorded at Carnival in 2022. Saturday evening saw a bustling crowd at the carnival rides, arts and crafts show, business expo, and Parkway Stage performance area.
Since its inception, the Herndon Festival has been designed to celebrate the community and unite local businesses and volunteer organizations. The Festival offers a platform for volunteer groups to showcase themselves to potential supporters and the wider community while also generating funds for their crucial causes. According to Okoniewski, groups included the Rotary Club of Herndon-Reston, Girl Scouts, Grace Hill Church, Job's Daughters, Herndon High School Robotics, and numerous individuals.
Volunteers contributed at least 500 hours to the weekend event.
The Parks and Recreation Department faced a challenge in reintroducing certain aspects of the festival since it had been absent since 2019. Okoniewski said that one of the challenges faced during the four-year period was the identification of vendors and the re-establishment of relationships with the arts and crafts community, businesses, and food vendors, due to an overall transition of staff.
The entirety of the festival's revenue is directed toward the Town of Herndon General Fund. "The Festival is budgeted to break even," said Okoniewski. 
Sponsors include Northwest Federal Credit Union, Fairfax Connector, County of Fairfax, Driscoll's, MLS, Flagship Carwash, Virginia Paving, Virginia Eagle Distributing, Bid Light, DB Vienna Lager, Virginia Pediatric Groups, Ltd., Wegmans, Courtyard Marriott, Springhill Suites, and Celebrate Fairfax.