Photos by Susan Laume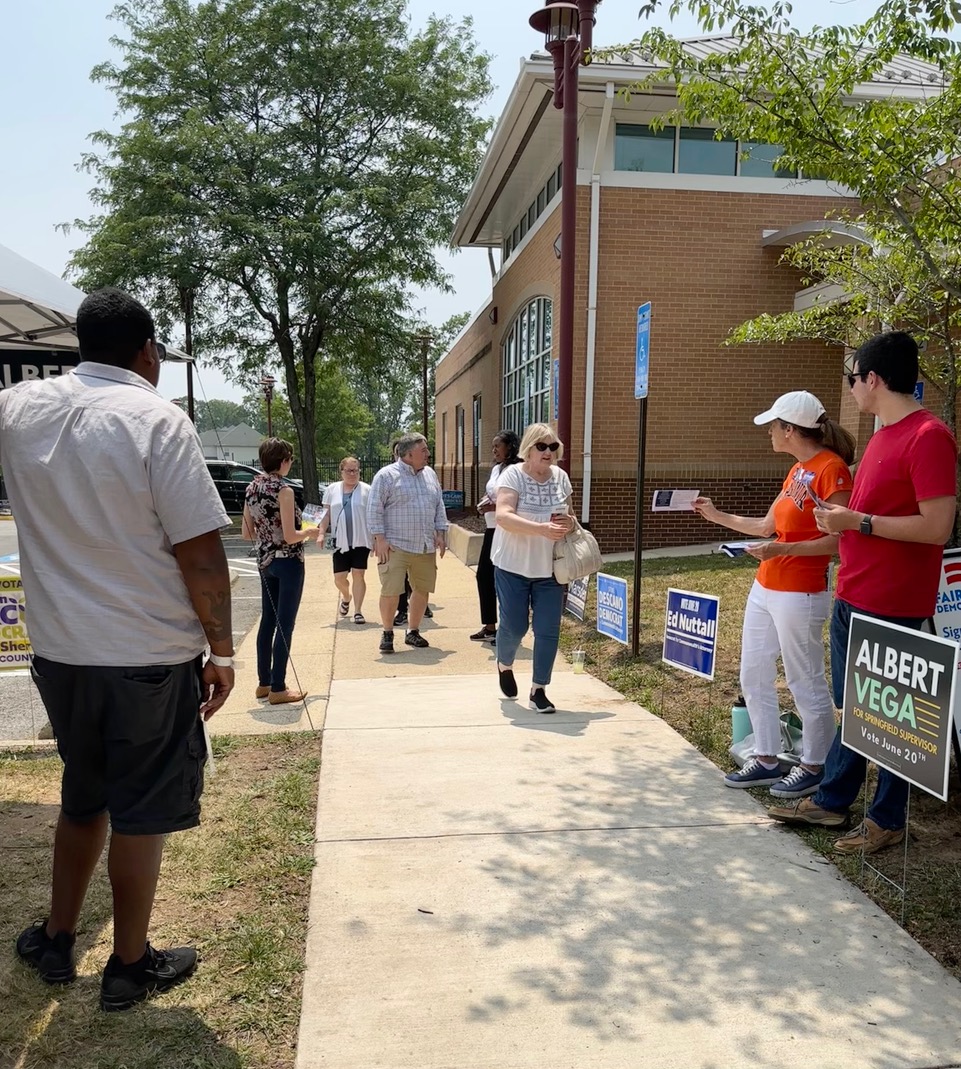 Voters at West Springfield Government Center were often greeted by one or more candidates or their representatives during early voting hours for the Democratic Primary.
Shown: representative for Dave Marsden (incumbent) for Senate, District 35; Heidi Drauschak candidate for Senate District 35;  (fifth from left) Jennifer Carroll Foy, candidate for Senate District 33; (right) representatives of Ed Nuttall for Commonwealth Attorney. Also running for Senate District 33, Hala Ayla; also running for Commonwealth Attorney, incumbent Steve Descano.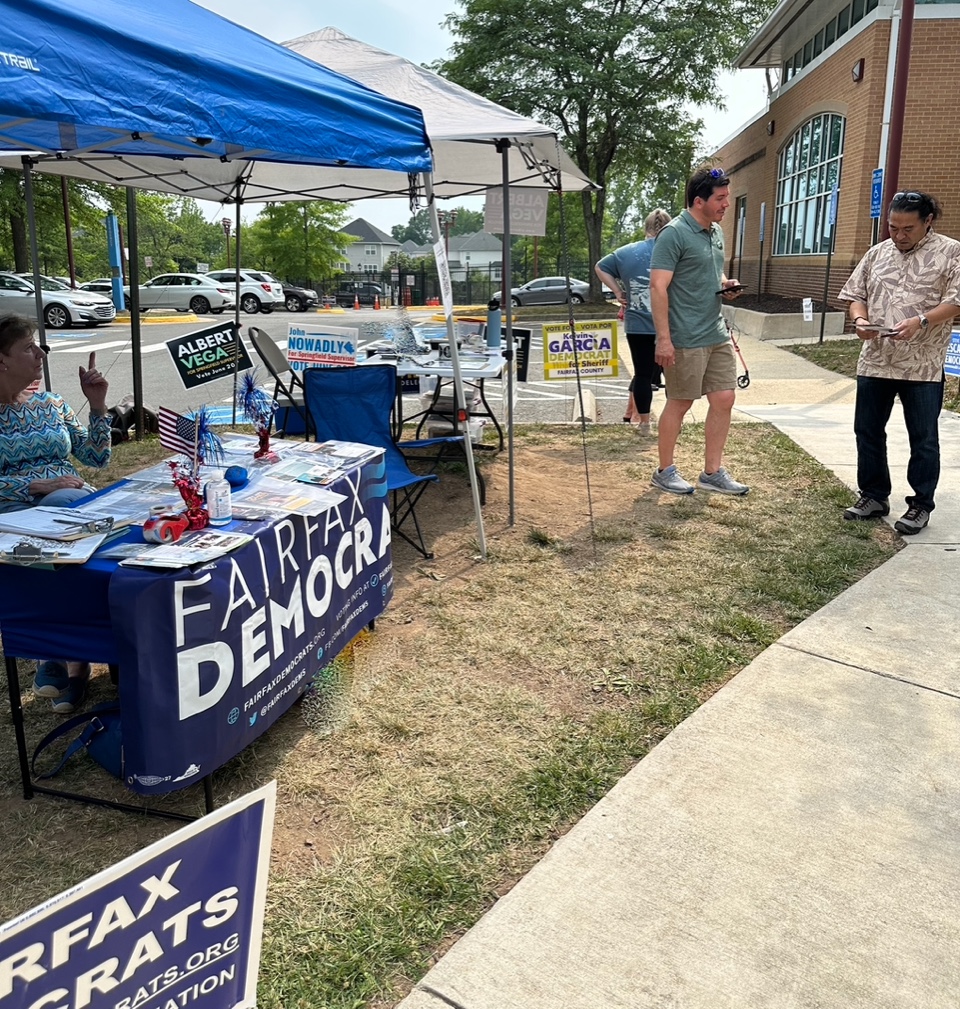 Democratic candidate for Springfield Supervisor, Albert Vega, shares campaign information with early voter. Also running for the seat, John Nowadly.