During the Revolutionary War back 1775-1783, there were battles with the redcoats, hand written directives and ship-board cannons to keep the two sides busy. There was a lesser-known activity called "privateering." This involved capturing ships and their cargo kind of like pirates did in those days.
The privateering wasn't too publicized but is now the subject of "Rebels at Sea," a book by Eric Jay Dolin, who led a discussion at the Mount Vernon Plantation recently.
"Privateering was a big part of the United States winning the Revolutionary War," he said to a roomful on May 24 in the Mount Vernon conference room. "Somehow they didn't fit with our imagery of the Revolutionary time period," he said.
The privateers would go out with cannons blazing and capture the ships. Many of those ships contained weapons and ammunition that helped the effort for the U.S., and kept George Washington stocked as well. Washington knew about it and the similarities to pirating but wasn't against it. England, France and Spain also had privateers, so it part of the fight.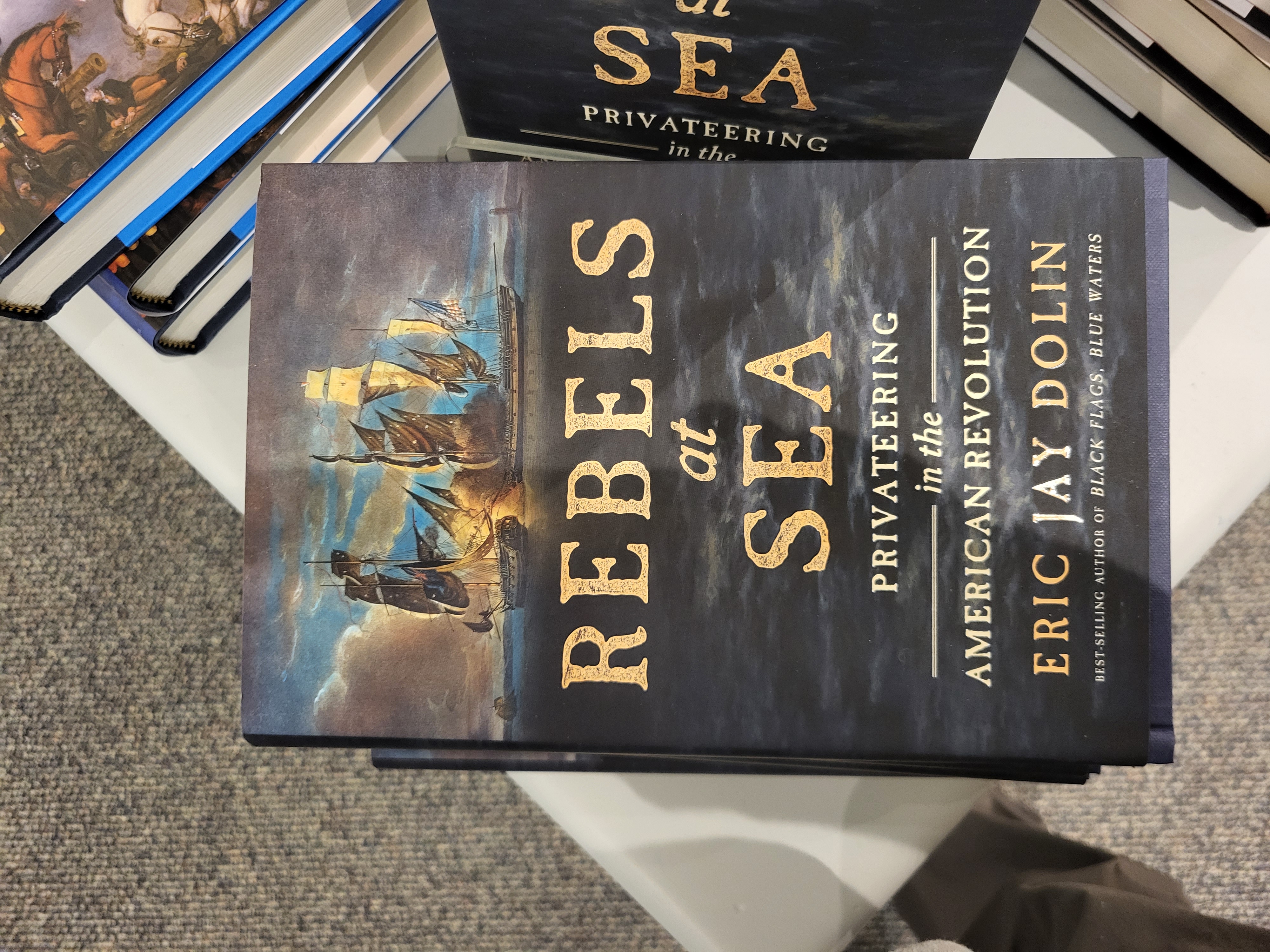 "He started his own private Navy," Dolin said of Washington. In fact, there were several Navies on the Continental Army side. John Adams was involved also.
Some of the privateers were captured by the British and Dolin described the overcrowded living conditions encountered on the prison ships.
Nearly 800 vessels were commissioned as privateers for the Amercans and are credited with capturing or destroying about 600 British ships, according to the National Park Service.
Dolin has written 15 books over his career, and wrote this book during the pandemic. He researched online and got some help from historical resources that had to be convinced of his intentions. Some of these were early American newspapers. Dolin signed a contract with the publishers for this book in February 2020.