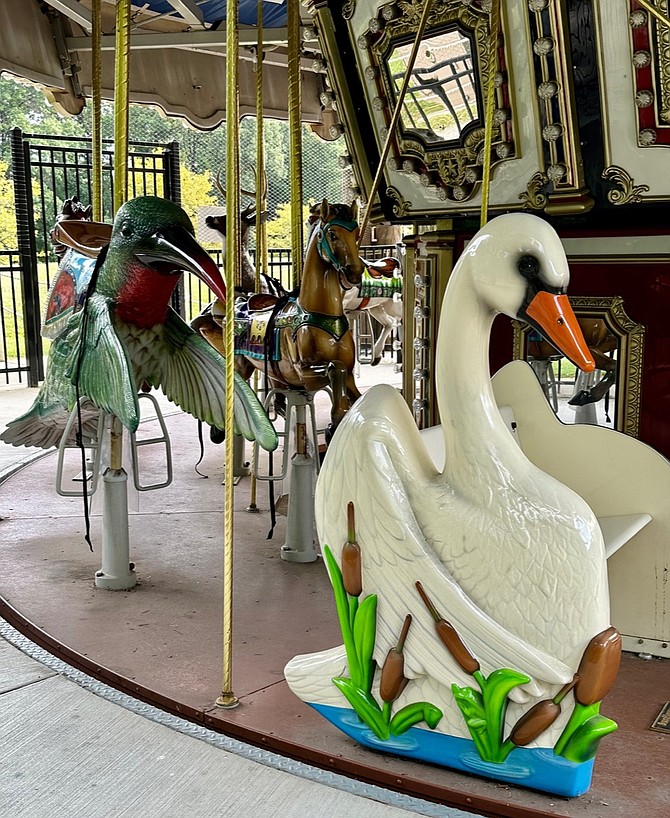 Carousels
Adventure awaits children of all ages on a galloping horse, or perhaps a unicorn, tiger or dragon, hummingbird or swan, or even an airplane or wagon, as each mount moves to the accompaniment of a special genre of music belonging to carousels. More than just a counter clockwise spin, the rider is transported to the days of 17th century knights who competed to spear small rings hanging overhead or who paraded on horseback around a courtyard.
Find carousels at: 
    Burke Lake Park 
    Clemyjontri Park
    Franconia Family Recreation Area 
    Frying Pan Park
    Lake Accotink
    Lake Fairfax
Easy Paved Bike Trails
Especially suitable for new, young riders just learning biking skills and older riders in need of less strenuous rides than unpaved trails often require, these trails provide pleasant biking adventures for all. 
Gerry Connolly Cross County Trail
The 40 mile long trail runs through stream valleys and urban areas connecting many of Fairfax County's largest parks. The south section between Braddock Road and the Occoquan River is mostly paved running along Accotink Creek and Pohick Creek. It passes Laurel Hill Park, and near the Lorton Workhouse Arts Center before ending near the Occoquan Regional Park dock.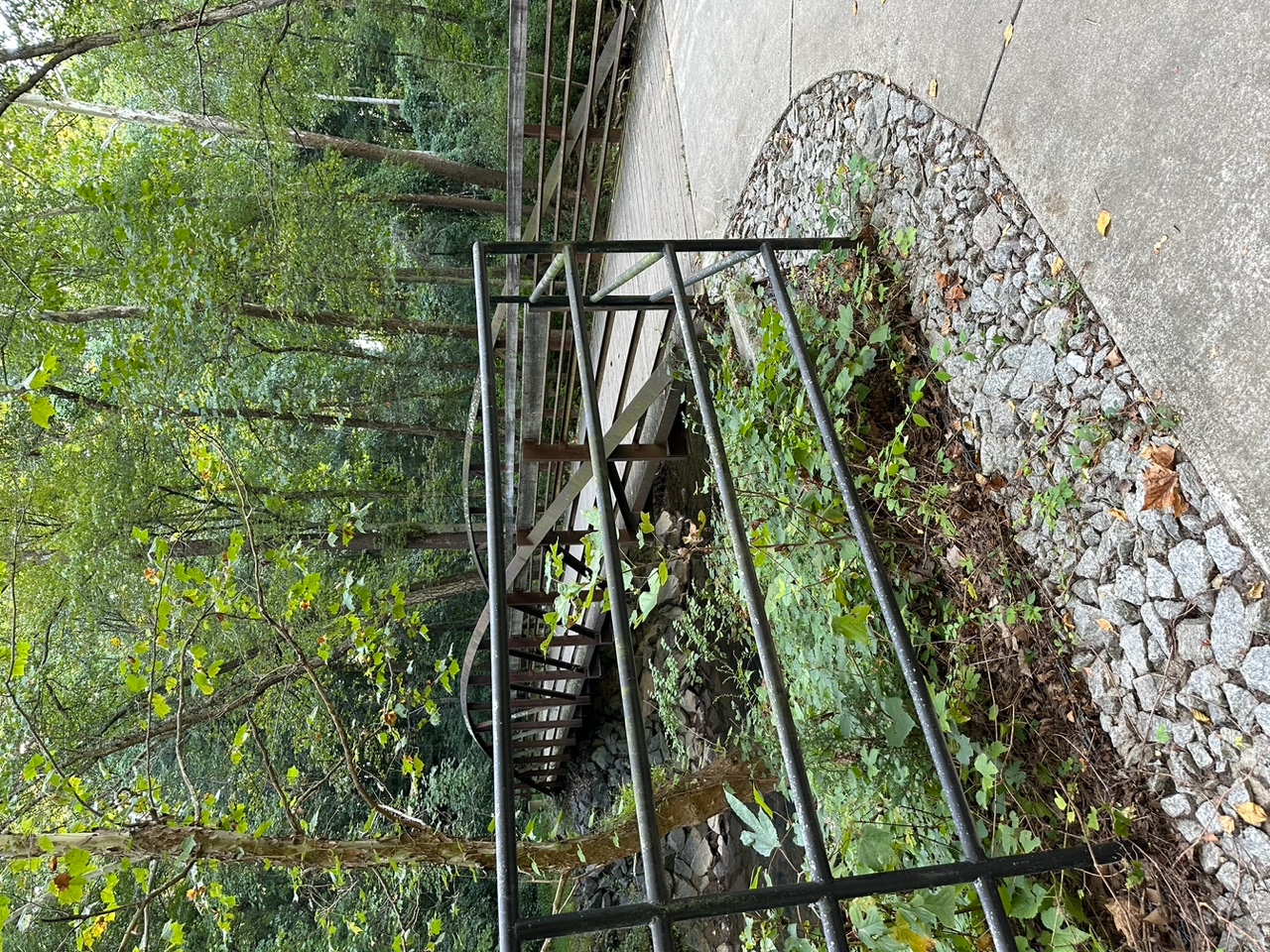 Laurel Hill Park Central Green Loop Trail
A short trail through a nature area located near a new playground with climbing jungles and a globe carousel. This loop trail is very well suited to beginning riders with a level surface and short loop. It is near to longer, more difficult, unpaved riding for intermediate riders.
Mt Vernon Trail 
An 18-mile paved multi-use trail stretches from George Washington's Mount Vernon estate to Theodore Roosevelt Island. It connects with several regional trails, winding along the Potomac River offering views of Washington, D.C.'s skyline.
Vienna to Hunter Mill Road on W&OD Trail
Enjoy this three mile trail as a six mile round trip near Vienna. The easy route is popular for road biking and walking; a round trip takes less than two hours at a leisurely speed.
Wakefield Park 
Popular with bicyclists at all levels, this park has paved and unpaved trails suited to the skill level of many. The easier, wide paved Michael A. Kane Trail is named for the former Park Authority director who rose from Wakefield rec center snack bar manager to head the department.  The paved trail meanders through shady woods, and past sunny meadows with a changing seasonal display of wildflowers visited by song birds and butterflies. It's paralleled by the natural surface Creek Trail, which runs along Accotink Creek to entice intermediate riders.  Trails connect to Accotink Park to extend the ride.
Washington & Old Dominion Railroad Regional Park (W&OD) - Nicknamed the skinniest park in Virginia, the 45-mile paved trail runs between Shirlington and Purcellville. The former roadbed of the Washington & Old Dominion Railroad passes through cityscapes and into the country.
**Brookfield Park - This park boasts a small bicycle pump track for riders of all ages. A pump track is a continuous loop of multileveled dirt that allows cyclists to generate speed without pedaling. The pump track derived its name from the pumping motion of the upper and lower body used by cyclists for balance as they move; **an adventure for those looking for a more physical biking experience. 
Kayaking Rentals
Local parks offer an opportunity to get onto area lakes and rivers via a small boat, a kayak. Propelled by a long double bladed paddle, kayaking is quiet and gives the feel of being part of the nature you're paddling through. Simple to learn and a perfect way to explore wetland areas and see water fowl, or just get a different type of exercise outdoors. 
Kayak rentals are seasonal and can be found at:
    Burke Lake Park Marina (for fishing only - reopens Spring 2024))
    Fountainhead Regional Park (March - Nov. 13)    
    Lake Accotink Marina (May - August)
    Lake Fairfax Park ( May- September)
    Occoquan Regional Park (weekends thru Oct 31; reopens April)
    Pohick Bay Regional Park (weekends thru Oct 8; reopens April)
    Riverbend Park (reopens Spring 2024)