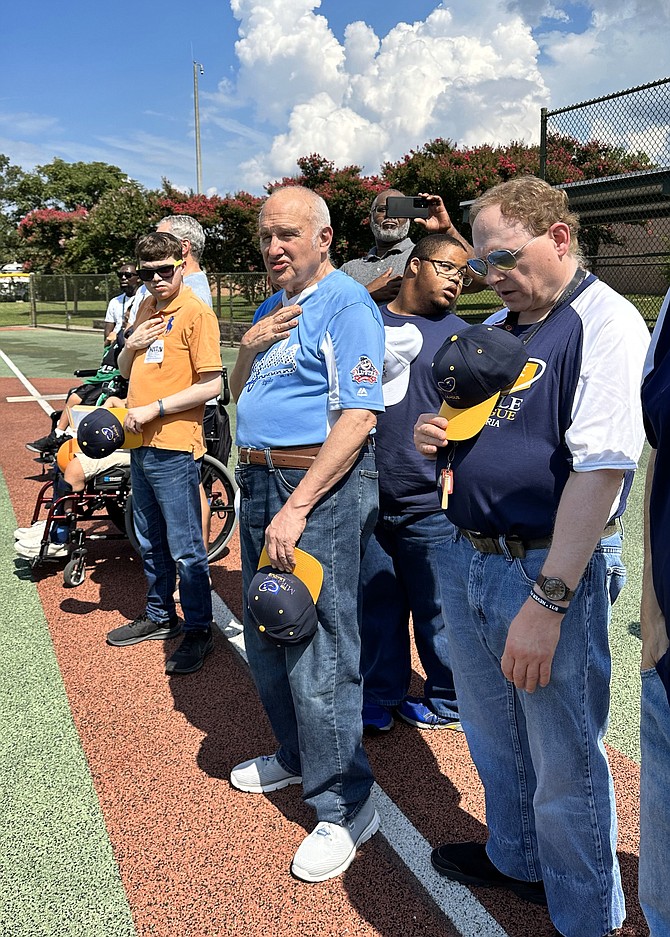 The Miracle League of Alexandria honored first responders from across the city during its Miracle League game Sept. 9 at the Nannie J. Lee Recreation Center.
"We first started this in 2011," said Miracle League of Alexandria chairman Mac Slover. "We are honoring our first responders, including police, fire, EMS, and sheriff's department personnel."
Members of Omega Psi Phi fraternity were on hand to support the players and serve refreshments.
"We have been a part of this for 10-plus years," said fraternity member Zack Morse II. "I remember when this was a pretty old field and now we are blessed to have what we do today – a field that allows players of all abilities to play safely."
The fraternity provided snacks and refreshments to players and attendees.
"We like to come out during the season and support Mac and his endeavors," Morse said. "We provide refreshments and food. Some of our more active brothers are able to go out and participate and play softball. It is our way of giving back."
Police Chief Don Hayes and Sheriff Sean Casey were on hand to meet the Miracle League players, who took to the field as part of the remembrance of the 9-11 terrorist attacks.
"This is the 22nd anniversary of the 9-11 attacks," Slover said. "I feel it is important that we do this every year to honor our first responders and remember the victims that we lost that day."