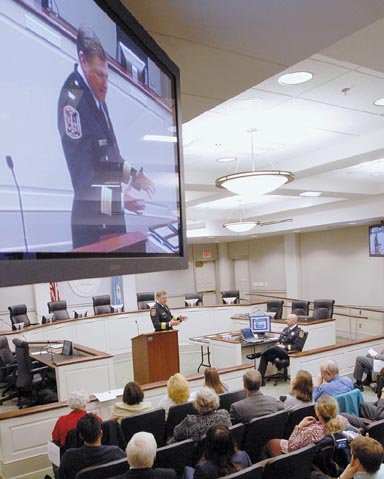 Fairfax City Police Chief Richard Rappoport addresses the first graduating class of the Citizens Police Academy at the Fairfax City Hall on Nov. 15. Twenty local citizens graduated from the 10-week course where they learned more about how law enforcement works and the different aspects of a department.
Stories this photo appears in:
Twenty residents attend academy examining Fairfax City police methods.
Citizens Academy Graduates First Class