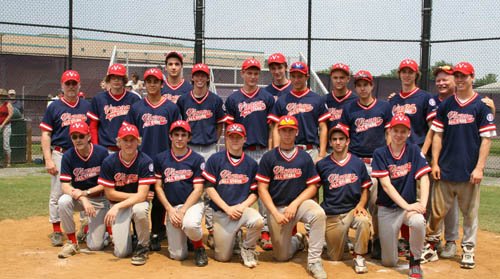 Front Row: Manager Harry Katrivanos, Maxfield Brennan, Tucker Cole, Tyler Flowers, Chris Powers, Joe Caruso, Peter Ware Dunn. Standing: Coach Jim Williamson, Billy Jarrell, Brian Minnick, Scott Rasmussen, Brian Foy, Chase McNall, Scott LeDuc, Aaron Godding, Taylor Farley, Jon Garone, Matt Decker, Coach Ron Decker Eamon Hanifin. Not Pictured, Zack Armstrong.
Stories this photo appears in:
16-18 team goes 3-0 to advance to state tourney.
Vienna All-Stars Win District 7 Title