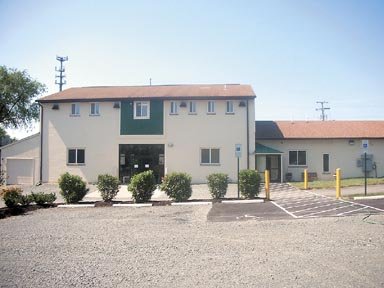 The Center of Hope is a renovated office building in Ashburn, which serves as the nonprofit Good Shepherd Alliance's (GSA) administrative offices and thrift store. The center, which opened in July, had become the center of controversy last November when neighbors opposed GSA's plan to include a drop-in center where people who are homeless could do laundry, use computers, fix a meal or take a shower. GSA dropped its plans for the drop-in services when the county agreed to take over the drop-in center GSA was operating in a rented facility on Sycolin Road.
Stories this photo appears in:
Ashburn community retains family-friendly feel.
Welcome to the Neighborhood