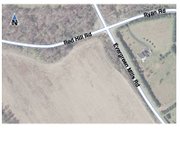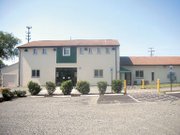 Loudoun County is often referred to as one of the fastest-growing counties in the country. Most of the that growth has occurred in the Broad Run and Dulles districts that encompass the greater Ashburn community.
While the growth has caused some pains for elected officials trying to keep up as far as roads, schools and services, it has also created a diverse community that maintains a small-town feel despite boasting a population of around 67,306, according to the Loudoun County 2007 Annual Growth Summaries.
"It's a fabulous place to raise kids and families," Laura Plummer, president of the Ashburn Farm Homeowners Association, said. "And there are interests for adults like horse country or the wineries. There are things for everybody to do."
PLUMMER HAS lived in Ashburn since 1995 and describes it as a family-friendly area, a sentiment that is echoed by Supervisor Lori Waters (R-Broad Run).
"Ashburn is a great family-friendly place. It's a very community-oriented place," she said. "Many of the HOAs have their own amenities and county residents have options close by."
The population is diverse and consists of well-educated residents, said School Board member Robert Ohneiser (Broad Run).
"Ashburn has higher-than-average globally knowledgeable, patriotically appreciative and locally active citizens who tend to value child rearing and traditional American values," Ohneiser wrote in an e-mail.
Plummer said one of the best ways to get to know the Ashburn community and the people who live there is to become active and volunteer for a local nonprofit, a community group or the neighborhood school.
"People are so busy with work and commuting to work," Plummer said. "It's a great way to get to know your neighbors and learn how to shape the future of Loudoun County."
THE ASHBURN COMMUNITY, however, is not immune to the issues facing other parts of the county such as traffic, overcrowded schools and a slowing economy.
"We know there are the frustrations of sitting on Route 7," Waters said. "There are quite a few improvements coming."
For example, a new interchange at Ashburn Boulevard and Route 7 is in the design phase and in June the Board of Supervisors authorized a contract for the preliminary and conceptual design of the Route 7 and Belmont Ridge Road interchange. Waters said there are also other roads in the works.
With the General Assembly failing to agree on a plan to pay for needed transportation upgrades during a special session in June, the county is looking at ways to pick up the slack.
Waters said one of the things the board is looking at is economic development. She said the county wants to attract more commercial businesses to help offset the residential tax base.
"The biggest thing would be to get the Metrorail out here. That would be great for commuters," Plummer said.
Plans to extend Metrorail are on the books, but the portion — phase two — which would extend rail from Reston to Dulles Airport and then to Route 772/Ryan Road in Loudoun County is yet to be funded. Construction of this portion is projected to be completed by 2015. However, that timetable seems unlikely since phase one of the project, which extends Metro from West Falls Church to Reston, both in Fairfax County, is still being disputed.
AS ONE OF THE county's fastest growing sectors, the school system faces an ever-growing student population. To try to stay ahead of the growth, the school system has been opening, on average, three new schools a year. Creighton's Corner and Steuart Weller elementary school will open in September and will serve the Ashburn community.
One of the problems the school system faces, however, is rapidly disappearing open space. The school system does not have any proffered sites — land donated by developers as part of rezoning applications — left to build new schools on. That means the school system is competing with developers for what undeveloped land is left.
Despite the shrinking land availability for future schools, the school system still gets high marks for its curriculum.
"I think the schools are fabulous," Plummer said, who is also a teacher and parent. "They do struggle to keep up with growth."
Ohneiser concurred, "Of course, there are great schools, but you would expect a School Board member to say that," he wrote in an e-mail.
Waters said the schools are part of what makes the community feel like home.
"The schools are right in the community. You don't have to travel far," she said.