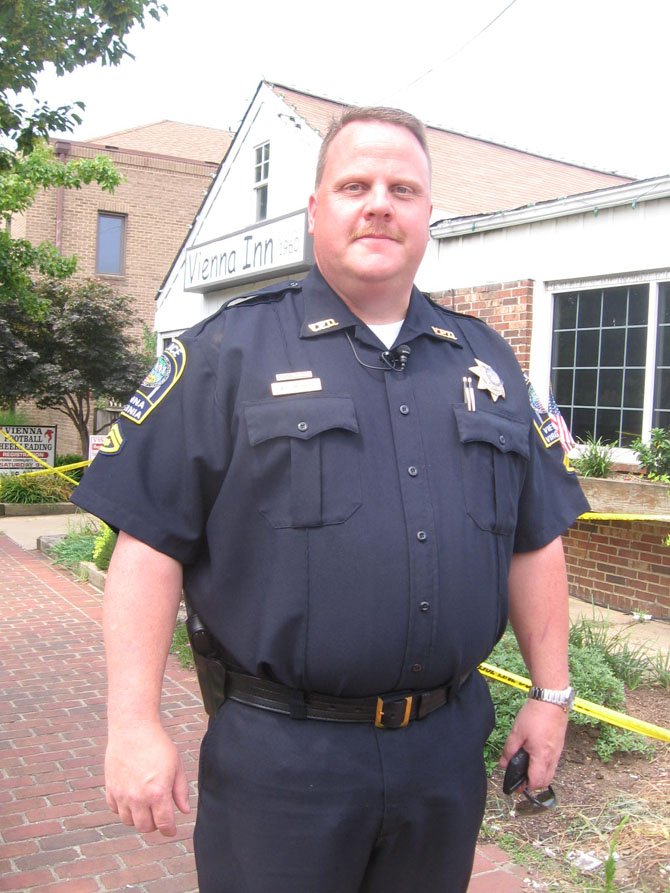 Out with the old, in with the new. Vienna Police Department Public Information Officer Bill Murray hands over the SUV and the police reports to fellow officer MPO Gary Lose on July 1. Murray retired from his position on June 30 and Lose takes over the position of VPD PIO.
Stories this photo appears in:
Bill Murray looks back on 23 years with Vienna Police Department.
After 23 years with the Vienna Police Department, five of which were spent as Public Information Officer for the department, MPO Bill Murray is retiring from the police force, effective June 30.