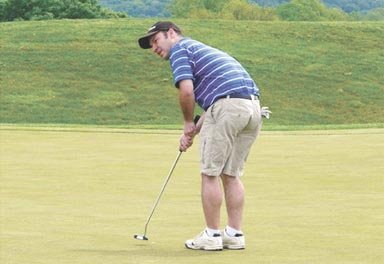 A golfer prepares to putt the ball at Lowes Island, which will once again play the gracious host for the upcoming Dominion Classic. The Fourth Annual event is a fund-raiser for the athletic and activities programs at Dominion High School.
Stories this photo appears in:
Annual event benefits Titan sports and activities programs.
Golf Classic Is Driving Force for Dominion High