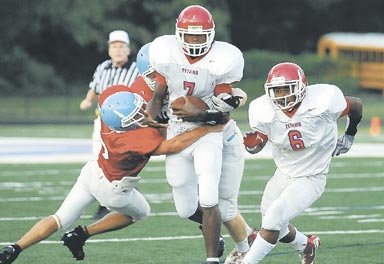 T.C. Williams quarterback Joe Hargrove carries the ball during a scrimmage against Marshall. The senior had fractured his right, non-throwing wrist in a scrimmage against Centreville the following week. He was cleared to play Monday after missing seven games.
Stories this photo appears in:
Senior signal caller would likely improve Titans' passing game.
TC QB Hargrove Returns from Fractured Wrist