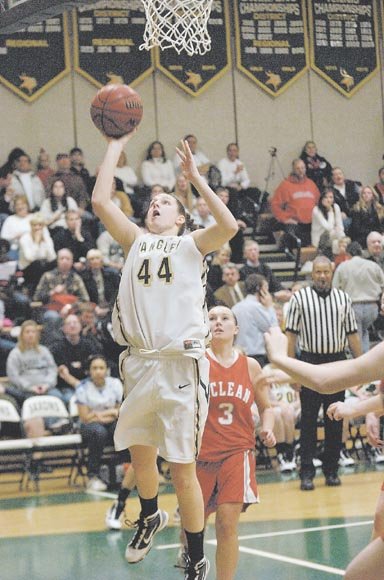 Langley's Alexis Doherty (44) and her Saxon teammates will be at home versus No. 5-seed McLean in a first round Liberty District girls' basketball game on Thursday night, Feb. 18, at 5:45 p.m. The McLean player, pictured here in the background, is No. 3 Kristina Bettner.
Stories this photo appears in:
Following a week-plus of inactivity due to snowfall, Northern Region squads must immediately turn it on again for the postseason.
Ready Or Not – High School Sports Teams Delve Into Playoffs