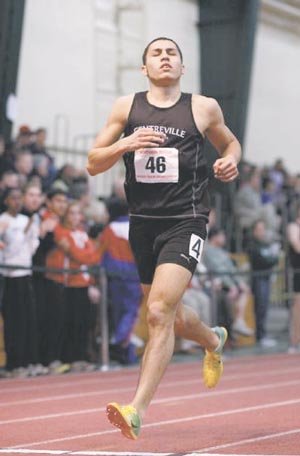 Yazid Zouaimia, a senior member of the Centreville High track and field team, captured a Northern Region title in the 1,000-meter run at last Saturday's region championships meet held at George Mason University's fieldhouse. The Wildcat boys finished a strong fifth place overall in the team standings. For more about the Centreville team's success at states, go to Centre View South Sports at connectionnewspapers.com.
Stories this photo appears in:
Motivated Zouaimia wins boys' 1000; Chantilly, Westfield have highlight moments as well on both boys' and girls' side.
Centreville Boys' Strong Track Postseason Continues at Regionals