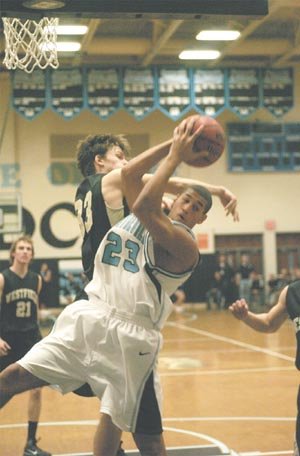 Warren Denny (23) possesses the ball underneath the basket as Westfield's Marty Walsh defends. Denny and the Wildcats defeated the visiting Bulldogs last Friday night in a Concorde District affair to improve to 10-1.
Stories this photo appears in:
Senior scores 23 points to pace Centreville in boys' home basketball win over Westfield.
Denny, Wildcats Reach the 10-Win Mark