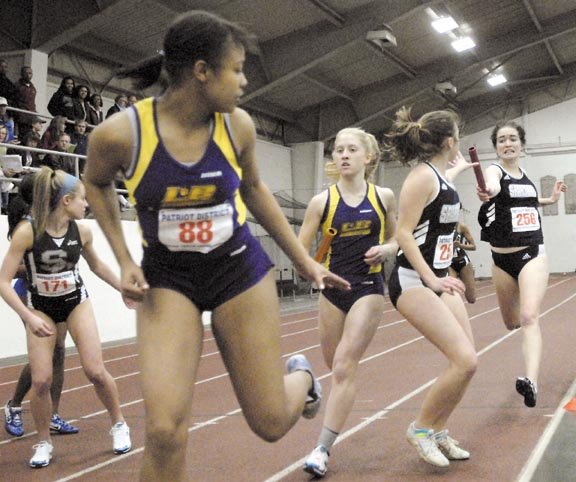 Members of the Lake Braddock, South County and West Springfield indoor track teams participate in a relay. For the second year in a row, indoor track is on the county's planned budget cuts.
Stories this photo appears in:
Superintendent proposes slashing freshman level sports, winter cheerleading and indoor track in 2011.
Budget Cuts Threaten Freshman Sports, Indoor Track