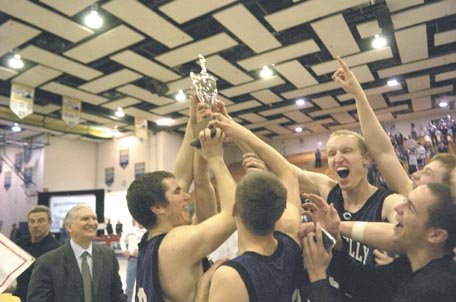 It was a joyous group of Chantilly players that received the championship trophy following the Chargers' Northern Region title game win over Langley on Monday night at Robinson High School. It was the program's first region crown since 1991. Chantilly reached the finals with a round of four win over Mount Vernon.
Stories this photo appears in:
Behind junior center John Manning, Chantilly holds off determined Langley team.
Manning Up: Chargers Break Through to Capture Region Title