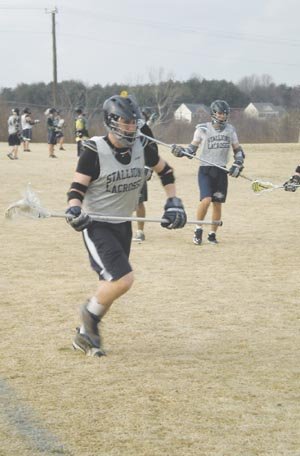 Senior defender Dan Beebe said the installation of structure has changed the team's attitude toward practice. 'Now, warm ups are synchronized, everyone is working together, practice begins on time and we're doing drills together,' he said.
Stories this photo appears in:
New head lacrosse coach Brian Cabacar looks to reverse losing trend for Stallions.
Structure Comes Back To South County