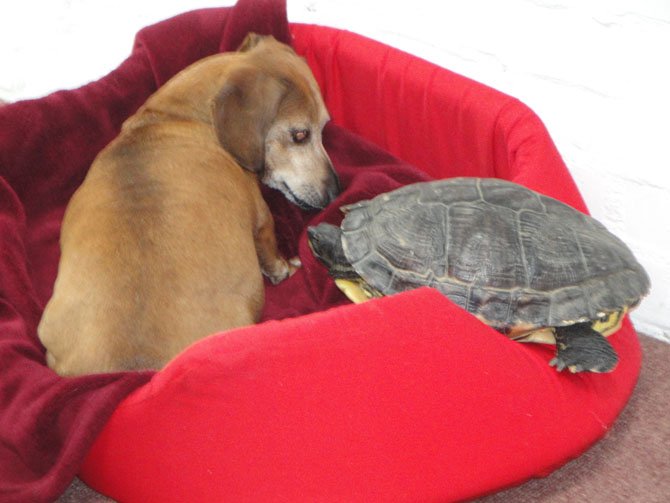 "I'm not so sure I need company," Salime, one of the Crook's three dachshunds, seems to be thinking, as Turtzi makes her way into the dog bed. Salime is Italian for one sausage.
Stories this photo appears in:

It's a Painted Turtle, notice the caps. It's not a drawing, not something covered in latex, and certainly not a thing of beauty, except for maybe in the eyes of the beholders.