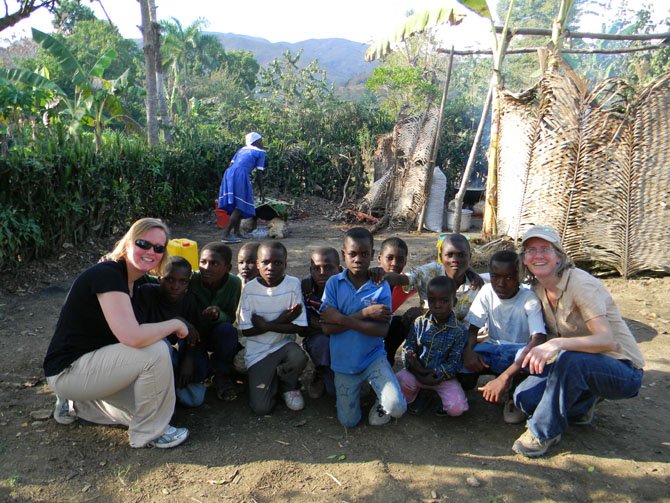 St. Andrew's teachers The Rev. Betsy Carmody Gonzalez, Lower and Intermediate School chaplain, and Racquel Yerbury, Latin teacher and director of St. Andrew's Beyond Borders Program, with Christ Roi students in Civol, Haiti.
Stories this photo appears in:

St. Andrews' officials attend building dedication on Sept. 11 in Civol.
Some Potomac students and school officials from St. Andrew's Episcopal School helped make an educational dream a reality for students at a school in Haiti and were on hand when a new school building was dedicated in Civol, Haiti, Sept. 11.