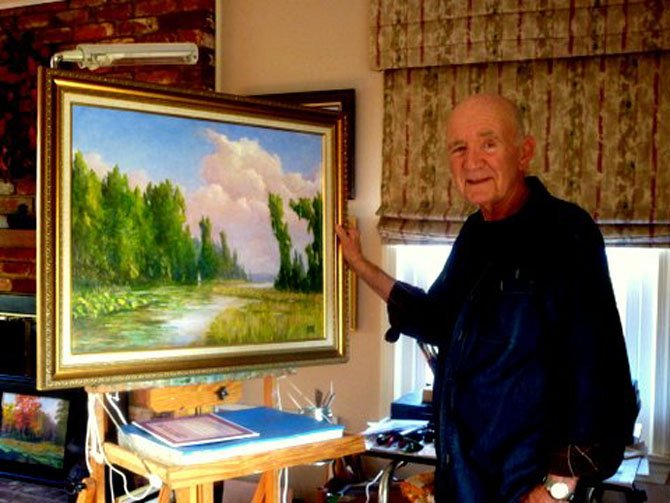 Emergent artist Donald Rogich poses with a landscape work of the scenic George Washington parkway near Alexandria. Price points for work by local artists can range from $100 to $500, and are a heartfelt present for mom.
Stories this photo appears in:

Suggesting gifts for Mother's Day.
Emergent art can make a cherished gift for mom this Mother's Day, yet finding the right tone or subject can be difficult. According to a trio of emergent Alexandria artists, landscape paintings make for thoughtful gifts as they bring to mind powerful connections to previous experiences.