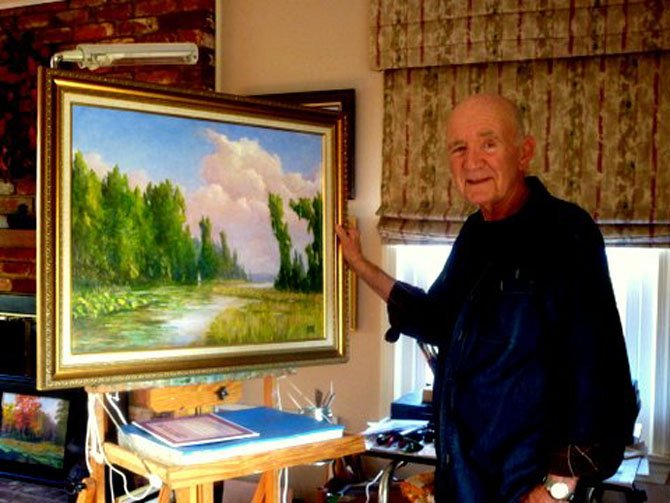 Emergent art can make a cherished gift for mom this Mother's Day, yet finding the right tone or subject can be difficult. According to a trio of emergent Alexandria artists, landscape paintings make for thoughtful gifts as they bring to mind powerful connections to previous experiences.
"Landscapes are popular with everybody, they evoke an emotion," said Biruta Kelly, an Alexandria-based emergent artist. "If someone has an interest in a particular place that would be a good present."
A large variety of landscape paintings makes finding that special place for mom all the easier, and the prices for emergent works mean they are readily accessible. Price points for work by local and emergent artists can range between $100 and $500 depending on the size and scale.
"Local art is much more reasonably priced, so much of professional art is out of reach for most individuals," said Donald Rogich, an Alexandria-based emergent artist. "A landscape painting makes a lovely gift, it becomes a conversation piece, especially if you have a connection with the place."
The style of a work is also something to consider, whether it be photo-realistic or something flushed and abstract. The most important part, however, is that a work matches a personality.
"It's so important for people to own at least a single piece of original art," said Judy Heiser, and Alexandria-based emergent artist. "When I walk into someone's home and they are collecting, it reaches into the culture, it's creative and fresh, you see someone's personal style."