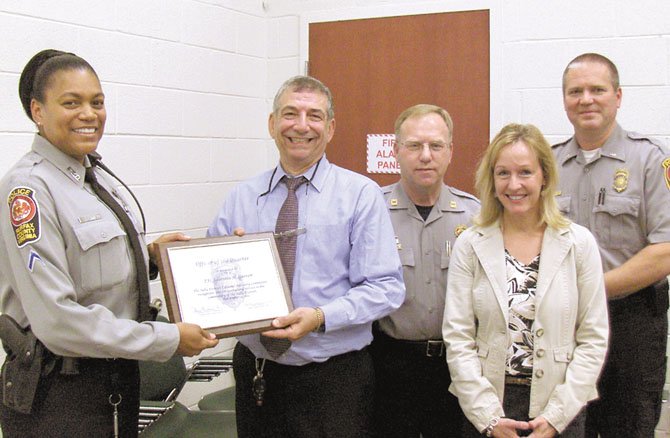 Pfc. Lauretta Garrett receives a plaque from CAC Co-Chair Steve Pollard while (from left) Capt. Purvis Dawson, CAC Chairman Leslie Jenuleson and Lt. John Trace look on.
Stories this photo appears in:
Honored by Sully District police and citizens.
Receiving praise for her exceptional accomplishments as a Sully District police officer, PFC Lauretta Garrett was honored recently as that station's Officer of the Quarter.