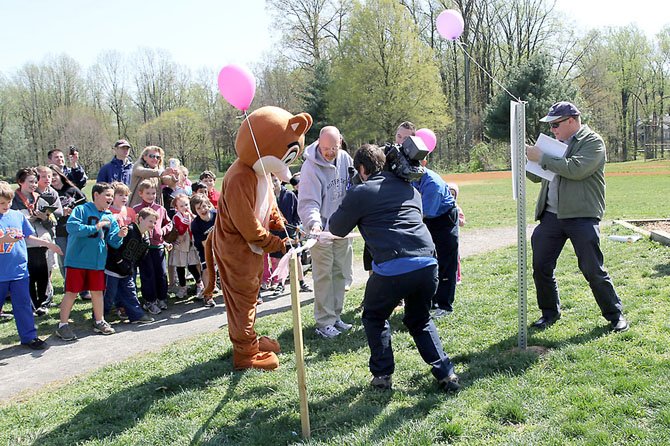 Chester the Chipmunk, the Chesterbrook Elementary School mascot, cuts the ribbon on the school's new fitness trail Monday, March 26.
Stories this photo appears in:
Chesterbook Elementary opens outdoor fitness trail.
We all know children love using technology, so why not use technology to show them the correct way to exercise? Chester the Chipmunk, the mascot of Chesterbrook Elementary School in McLean, was pleased to introduce the school's outdoor QR Fitness Trail Monday, March 26. QR stands for Quick Response, and it is the next-generation coding system that allows smartphones to quickly read data.