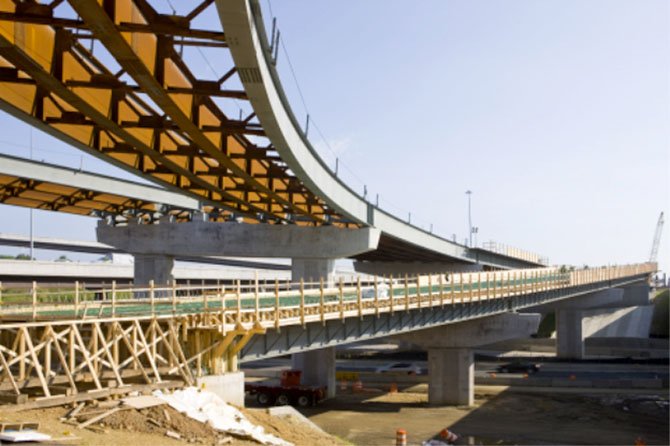 New bridge piers are under development to support completion of project construction in the Springfield Interchange and provide a seamless connection between HOV service on I-95/I-395 to the 495 Express Lanes.
Stories this photo appears in:

VDOT officials say I-495 Express Lanes will be just that.
Predictable, safe and reliable is not how most motorists would describe driving on the obstacle course known as the Capital Beltway.