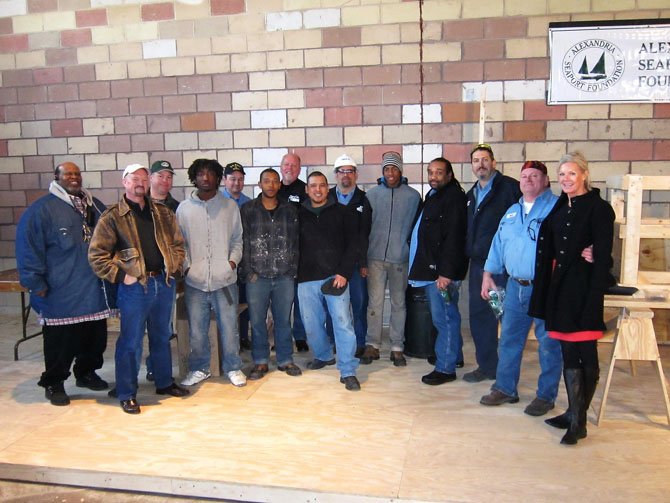 GenOn representatives joined Alexandria Seaport Foundation staff and apprentices February at the ASF workshop. From left: Darius Ligon (ASF), Kent Barnekov (ASF), Howell Crim (ASF), Chris (ASF apprentice), Chuck Kania (GenOn), Michael (ASF apprentice), Dale Hall (GenOn), Steve Hernandez (ASF), Dewayne Crone (GenOn), Maurice (ASF apprentice), Gene Davis (GenOn), Nick Folden (GenOn), Mark DeBoe (GenOn) and Kathy Seifert (ASF).

Stories this photo appears in:

Representatives of GenOn gathered Feb. 10 at the Alexandria Seaport Foundation to work side by side with ASF apprentices and mark the donation of $25,000 to the nationally acclaimed nonprofit.