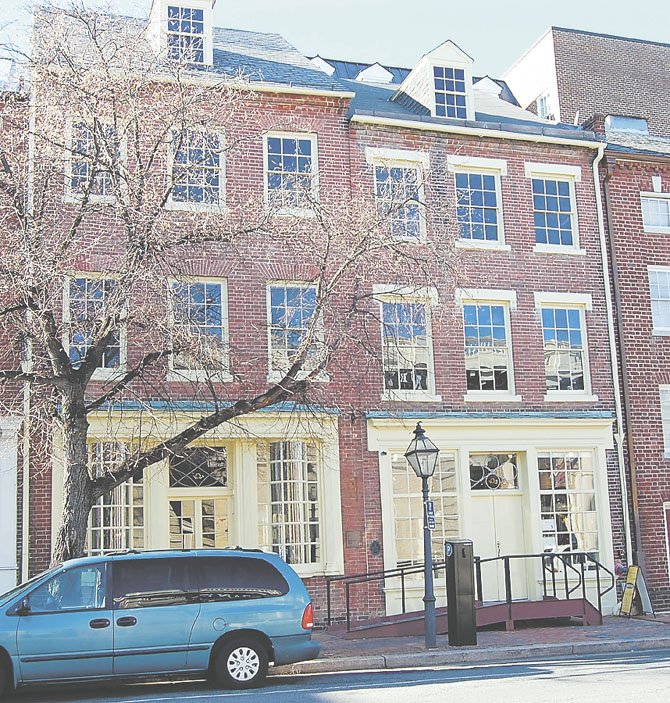 Today the facades and entrances of the two buildings are simpler than before, but other details remain the same.

Stories this photo appears in:

Martha Washington was ailing terribly in April 1802. Searching for help in that era of primitive medicine, she sent a man with a note to an apothecary in Alexandria. "Mrs. Washington desires Mr. Stabler will send by the bearer, a quart bottle of his best castor oil, and the bill for it." Sadly, the treatment did not improve her health and she died the following month.