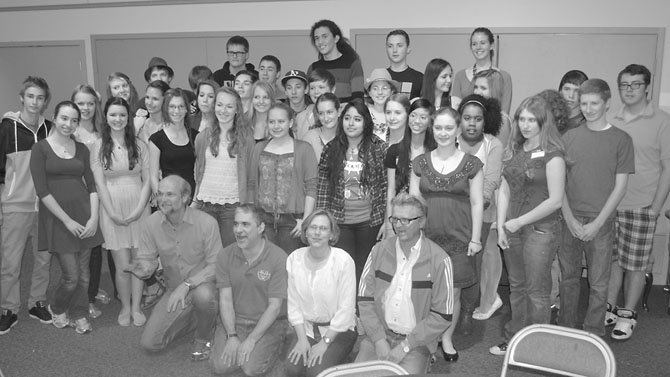 Some 21 students from Spittal, Austria, visited for three weeks and were hosted by families from T.C. Williams High School. The students attended classes at T.C. Williams and visited cultural and historic sites in Alexandria and Washington, D.C., with a side trip to New York City. The host students will be visiting Spittal, Vienna, and Germany in late June.

Stories this photo appears in:

If it is Spring Break, graduation must not be far away. Congratulations are definitely in order for 10 T.C. Williams seniors who started out their ACPS careers at James K. Polk Elementary School as kindergartners. These Owl-Titans are: Michelle Avila, Haley Cooper, Abby Cox, Phillip Espinoza, Tiffani Gibson, Sam Jones, Layla Mustafa, Franz Vosseler, Rebecca Wood-Conover and Scott Young. Well done!