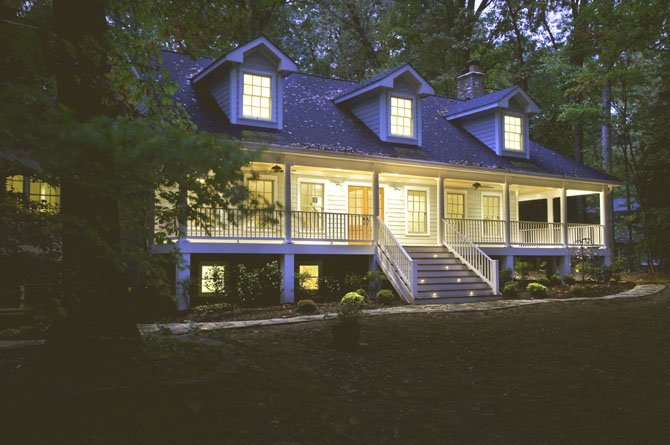 The biggest challenge to re-designing a split foyer is the mid-level front door. Raising the entry half a level and introducing a wrap-around elevation porch is logical and an appropriate choice for the home's wooded setting.
Stories this photo appears in:

Sun Design Remodeling's design solution for Mulligan home tops category in "Contractor of the Year" Awards.
Tastes change; so, too, an owner's requirements of their home. In the early 1960s, for instance, no floor plan concept seemed better suited to the demands of modern life than the split level — which deployed half-levels to apportion interior space into sleeping zones, family gathering rooms and service areas.