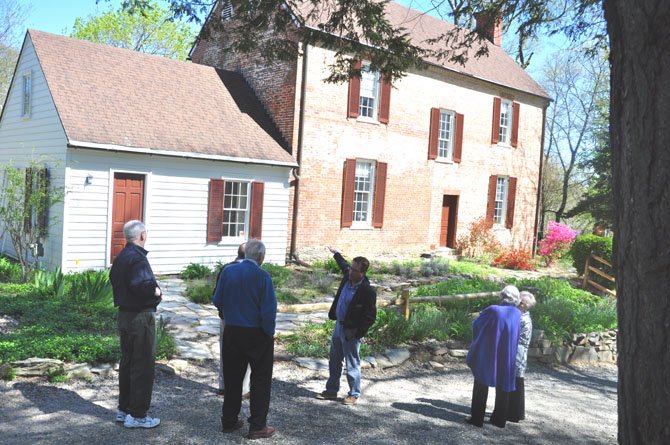 Mike Henry, manager of Colvin Run Mill, points out the miller's house on a tour of the grounds.
Stories this photo appears in:

Tours and interpretations of the Great Falls historic site continue.
Grinding with the main stones at Colvin Run Mill Historic Site has come to a stop for the next few months. Miller Mason Maddox found a crack in the main axle of the site's water wheel, which catches the water flowing through the millrace and powers the mill.

More programs, Route 7 expansion discussed at Friends off Colvin Run Mill meeting.
While Colvin Run Mill's claim to fame is its glimpse into life as it was 200 years ago, in the past, the Friends of Colvin Run Mill are just as concerned with its future.