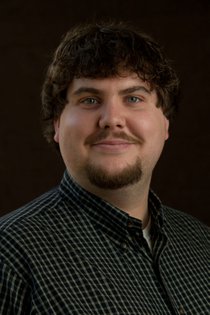 I am the community reporter for Herndon, Reston, McLean and Great Falls. I've been a reporter since 2007, starting as an intern at the Connection and I spent several years covering the military in the Washington, D.C. area.
As a child, I would go on vacations with a bag of clothes and an equal-size bag of books. After spending the first two decades of my life reading anything I could get my hands on, I turned to writing the words.
I grew up in the Herndon and Reston area and graduated from Virginia Tech in 2006 with a degree in English and a minor in History. After a brief stint as a teacher, I turned to journalism and have enjoyed telling stories through words and photographs ever since.
In my spare time, if such a thing exists, I enjoy playing guitar, watching NBA basketball and Elvis Presley.
In an area filled with small business owners, high-ranking government officials and everything in between, I am always looking to tell stories. If you as a community member think something is intriguing, then I want to tell the community at large the who, what, where and why in an informative and entertaining fashion.
Your stories are out there, and it's my job to bring them to light. If your family has an interesting history, your school or group is doing something noteworthy or someone you know makes you stop and think, "if only more people knew about this," feel free to drop me a line.
And if the person you know happens to be Wizards point guard John Wall, that would be super.

Recent Stories

University of Virginia seminar studies tension between "The Science & Lived Experience of Autism."
Despite a recent surge in attention and research over the past decade about autism, controversy exists.
Foundation seeks to assist schools with alternative energy solutions.
When Rachel Carson Middle School installed 11 solar panels several years ago, Joseph Plummer was inspired. After all, the students worked to raise more than $40,000 for the installation, which gave them a hands-on chance to learn about alternative energy sources.

Annual tour features five homes, will be walkable for the first time.
The Town of Herndon will host its annual Holiday Homes Tour Saturday, Dec. 7, giving visitors a chance to explore five residences and the visions of their owners.

Pat Britz hosts signing at Katie's Coffee Shop.
During her years working for the National Sleep Foundation, author Pat Britz heard it all from parents. Calls about children that wouldn't go to bed, that couldn't sleep and more.

Michael Lehmann develops device, algorithm to detect rainfall.
Rain brings with it a lot of headaches, but for Michael Lehmann, rowing coach at Langley High School, one thing bothers him most of all: driving through the rain and seeing automatic lawn sprinklers going all out, watering an already saturated lawn.
Safe Community Coalition welcomes Dr. Madeline Levine to discuss parenting tips, student stress.
The Safe Community Coalition welcomed bestselling author Dr. Madeline Levine to the Alden Theatre Tuesday, Nov. 19, to speak on successful parenting techniques.
Annual production will run Nov. 30 and Dec. 1.
The Classical Ballet Theatre will present their annual production of "The Nutcracker" starting Nov. 30 at the Northern Virginia Community College Annandale campus.

The Closet, Bargain Loft, offer gift ideas that support local charities.
While there's no shortage of standard brick-and-mortar and online places to shop for this holiday season, several thrift shops in Herndon offer special gift opportunities, as well as a chance to help the less fortunate while doing so.
Naval JROTC cadets train at Parris Island, S.C.
Members of the Herndon High School Naval Junior ROTC got a chance to train in the same place as members of the Marine Corps for 48 hours, experiencing life at boot camp firsthand.

County seeks feedback on unfunded projects.
The Fairfax County Department of Transportation hosted their latest Countywide Conversation on Transportation Meeting in Reston Wednesday, Nov. 13, to solicit opinions on unfunded transportation projects.